Volume 20, Number 1—January 2014
About the Cover
Still Life with Parrots
Suggested citation for this article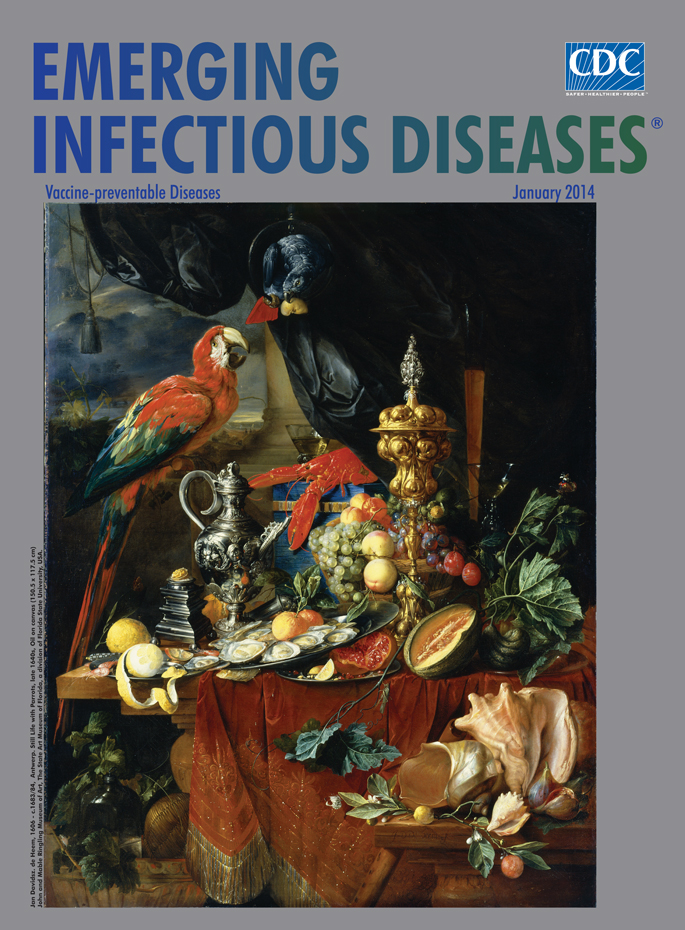 Jan Davidsz. de Heem Dutch, 1606 - c.1683/84, Antwerp Still Life with Parrots, late 1640s, Oil on canvas, 59 1/4 x 46 1/4 in. (150.5 x 117.5 cm) Bequest of John Ringling, 1936
This issue was originally published without an accompanying cover story.
Suggested citation for this article: Still Life with Parrots. Emerg Infect Dis [Internet]. 2014 Jan [date cited]. http://dx.doi.org/10.3201/eid2001.AC2001
Table of Contents – Volume 20, Number 1—January 2014
Comments to the EID Editors
Please contact the EID Editors via our Contact Form.
Page created: January 21, 2014
Page last updated: January 21, 2014
Page last reviewed: January 21, 2014