Volume 16, Number 12—December 2010
CME ACTIVITY - Research
Pandemic (H1N1) 2009 Infection in Patients with Hematologic Malignancy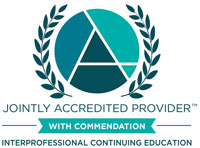 To obtain credit, you should first read the journal article. After reading the article, you should be able to answer the following, related, multiple-choice questions. To complete the questions and earn continuing medical education (CME) credit, please go to http://www.medscape.com/cme/eid. Credit cannot be obtained for tests completed on paper, although you may use the worksheet below to keep a record of your answers. You must be a registered user on Medscape.com. If you are not registered on Medscape.com, please click on the New Users: Free Registration link on the left hand side of the website to register. Only one answer is correct for each question. Once you successfully answer all post-test questions you will be able to view and/or print your certificate. For questions regarding the content of this activity, contact the accredited provider, CME@medscape.net. For technical assistance, contact CME@webmd.net. American Medical Association's Physician's Recognition Award (AMA PRA) credits are accepted in the US as evidence of participation in CME activities. For further information on this award, please refer to http://www.ama-assn.org/ama/pub/category/2922.html. The AMA has determined that physicians not licensed in the US who participate in this CME activity are eligible for AMA PRA Category 1 Credits™. Through agreements that the AMA has made with agencies in some countries, AMA PRA credit is acceptable as evidence of participation in CME activities. If you are not licensed in the US and want to obtain an AMA PRA CME credit, please complete the questions online, print the certificate and present it to your national medical association.
Public Health Threat of New, Reemerging, and Neglected Zoonoses in the Industrialized World
CME Questions
1. Which of the following infections is correctly matched with its animal host?
A. Q fever → fish, domestic animals, birds, and ticks
B. Rift Valley fever → pigeons
C. Leishmaniasis → chimpanzees
D. Bartonella henselae → dogs
2. Which of the following organisms is most likely to mutate?
A. Yeasts
B. Fungi
C. Bacteria
D. Viruses
3. Which of the following statements about emerging zoonotic infections is most accurate?
A. Water sports can expose humans to brucellosis
B. Importation of animals for sport does not affect rates of infection
C. The greatest risk for human rabies comes from dogs
D. Of all bushmeat, nonhuman primates afford the lowest risk for infection
4. Which of the following statements about rickettsial disease is most accurate?
A. Increased tourism has not influenced the prevalence of rickettsial disease
B. Neuropathy is evident within 3 months of infection
C. Spotted fevers are an emerging zoonosis
D. Rates of Lyme borreliosis in humans have fallen
Activity Evaluation
1. The activity supported the learning objectives.
Strongly Disagree

Strongly Agree

1

2

3

4

5

2. The material was organized clearly for learning to occur.
Strongly Disagree

Strongly Agree

1

2

3

4

5

3. The content learned from this activity will impact my practice.
Strongly Disagree

Strongly Agree

1

2

3

4

5

4. The activity was presented objectively and free of commercial bias.
Strongly Disagree

Strongly Agree

1

2

3

4

5
>
Page created: August 29, 2011
Page last updated: August 29, 2011
Page last reviewed: August 29, 2011