Volume 17, Number 11—November 2011
CME ACTIVITY - Research
Deaths Associated with Pandemic (H1N1) 2009 among Children, Japan, 2009–2010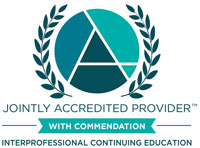 Earning Medscape CME Credit
To obtain credit, you should first read the journal article. After reading the article, you should be able to answer the following, related, multiple-choice questions. To complete the questions (with a minimum 70% passing score) and earn continuing medical education (CME) credit, please go to www.medscape.org/journal/eid. Credit cannot be obtained for tests completed on paper, although you may use the worksheet below to keep a record of your answers. You must be a registered user on Medscape.org. If you are not registered on Medscape.org, please click on the New Users: Free Registration link on the left hand side of the website to register. Only one answer is correct for each question. Once you successfully answer all post-test questions you will be able to view and/or print your certificate. For questions regarding the content of this activity, contact the accredited provider, CME@medscape.net. For technical assistance, contact CME@webmd.net. American Medical Association's Physician's Recognition Award (AMA PRA) credits are accepted in the US as evidence of participation in CME activities. For further information on this award, please refer to http://www.ama-assn.org/ama/pub/category/2922.html. The AMA has determined that physicians not licensed in the US who participate in this CME activity are eligible for AMA PRA Category 1 Credits™. Through agreements that the AMA has made with agencies in some countries, AMA PRA credit may be acceptable as evidence of participation in CME activities. If you are not licensed in the US, please complete the questions online, print the certificate and present it to your national medical association for review.
Article Title: Deaths Associated with Pandemic (H1N1) 2009 among Children, Japan, 2009–2010

Medscape CME Questions
1. You are seeing a 4-year-old girl with a 2-day history of fever, malaise, and cough. Two other children in her day care were diagnosed with pandemic (H1N1) 2009 last week. Her parents are concerned with the possibility of serious outcomes, including death, associated with a potential pandemic (H1N1) 2009 infection.What was the most common symptom among children in the current case series of fatal pandemic (H1N1) 2009 cases?
A. Cough
B. Rhinorrhea
C. Altered mental status
D. Fever
2. What were the 2 most common causes of death in the current case series of children with pandemic (H1N1) 2009 infection?
A. Respiratory failure and viral sepsis
B. Encephalopathy and viral sepsis
C. Myocarditis and respiratory failure
D. Encephalopathy and cardiopulmonary arrest
3. What other characteristics of the specific causes of death associated with pandemic (H1N1) 2009 infection should you consider in the evaluation and treatment of this patient?
A. 90% of children who died of cardiopulmonary arrest had important preexisting medical conditions
B. Chest radiographs demonstrated bilateral infiltrates among children who died of cardiopulmonary arrest
C. All children with encephalopathy had evidence of brain edema on neuroimaging studies
D. Children who died of respiratory failure were generally free of preexisting medical conditions
4. Which of the following variables was most significantly related to the cause of death of children in the current study?
A. Older age was associated with a higher risk of cardiopulmonary arrest
B. Cardiopulmonary arrest occurred close to the onset of illness compared with other causes of death
C. Treatment with neuraminidase inhibitors reduced the overall risk of mortality
D. Respiratory or neurologic disorders were more frequent among children with death due to respiratory failure
Activity Evaluation
Activity Evaluation
1. The activity supported the learning objectives.

Strongly Disagree

Strongly Agree

1

2

3

4

5

2. The material was organized clearly for learning to occur.

Strongly Disagree

Strongly Agree

1

2

3

4

5

3. The content learned from this activity will impact my practice.

Strongly Disagree

Strongly Agree

1

2

3

4

5

4. The activity was presented objectively and free of commercial bias.

Strongly Disagree

Strongly Agree

1

2

3

4

5
>
Article Navigation
The conclusions, findings, and opinions expressed by authors contributing to this journal do not necessarily reflect the official position of the U.S. Department of Health and Human Services, the Public Health Service, the Centers for Disease Control and Prevention, or the authors' affiliated institutions. Use of trade names is for identification only and does not imply endorsement by any of the groups named above.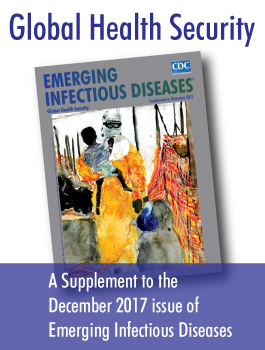 Antimicrobial Drug Resistance and Gonorrhea— (Length: 8:35)
Related Information
Additional Resources
Page created: October 24, 2011
Page last updated: October 24, 2011
Page last reviewed: October 24, 2011