Volume 17, Number 2—February 2011
CME ACTIVITY - Synopsis
Hepatitis E Virus and Neurologic Disorders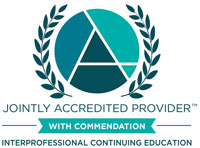 Earning Medscape CME Credit
To obtain credit, you should first read the journal article. After reading the article, you should be able to answer the following, related, multiple-choice questions. To complete the questions and earn continuing medical education (CME) credit, please go to www.medscapecme.com/journal/eid. Credit cannot be obtained for tests completed on paper, although you may use the worksheet below to keep a record of your answers. You must be a registered user on Medscape.com. If you are not registered on Medscape.com, please click on the New Users: Free Registration link on the left hand side of the website to register. Only one answer is correct for each question. Once you successfully answer all post-test questions you will be able to view and/or print your certificate. For questions regarding the content of this activity, contact the accredited provider, CME@medscape.net. For technical assistance, contact CME@webmd.net. American Medical Association's Physician's Recognition Award (AMA PRA) credits are accepted in the US as evidence of participation in CME activities. For further information on this award, please refer to http://www.ama-assn.org/ama/pub/category/2922.html. The AMA has determined that physicians not licensed in the US who participate in this CME activity are eligible for AMA PRA Category 1 Credits™. Through agreements that the AMA has made with agencies in some countries, AMA PRA credit is acceptable as evidence of participation in CME activities. If you are not licensed in the US and want to obtain an AMA PRA CME credit, please complete the questions online, print the certificate and present it to your national medical association.
Hepatitis E Virus and Neurologic Disorders
Medscape CME Questions
1. Based on the above study by Dr. Kamar and colleagues, which of the following statements about the overall spectrum of neurological manifestations of HEV infection is correct?
A. Approximately 15% of patients with HEV infection in this series had neurological manifestations
B. The pattern of neurological involvement was exclusively polyradiculoneuropathy in all cases
C. One patient presented with central and peripheral manifestations
D. There was marked cerebrospinal fluid (CSF) lymphocytic meningitis in most cases with central involvement
2. You are asked to consult on a 49-year-old man suspected to have neurological manifestations of HEV infection. He presented with a history of severe low back pain, followed by tingling in the legs and then in the arms, and then followed by limb weakness. Examination showed global arm weakness, proximal leg weakness, patchy loss to pinprick sensation in a radicular pattern, stocking distribution of sensory loss, and globally decreased or absent reflexes. Routine blood chemistries showed normal bilirubin but markedly elevated alanine aminotransferase (ALT). Based on the above study, which of the following statements would be most likely to be correct regarding his diagnostic workup?
A. HEV serology is sufficient to confirm the diagnosis
B. Diagnosis should be confirmed using molecular techniques to document HEV RNA in the serum and/or CSF
C. MRI of the lumbar spine is likely to be abnormal
D. Nerve conduction velocity testing is likely to be completely normal
3. The patient in Question 2 has HEV RNA in the serum and CSF and is diagnosed with acute inflammatory polyradiculoneuropathy secondary to HEV genotype 3 infection. Based on the above study, which of the following statements about his condition is most likely correct?
A. Proximal peripheral nerve involvement does not resemble that seen in most immune disorders
B. HEV infection may elicit an immune response that cross-reacts with axolemmal or Schwann cell antigens, thereby damaging peripheral nerves
C. The patient's condition is likely to rapidly deteriorate, causing death
D. Steroid treatment is recommended
Activity Evaluation
1. The activity supported the learning objectives.
Strongly Disagree

Strongly Agree

1

2

3

4

5

2. The material was organized clearly for learning to occur.
Strongly Disagree

Strongly Agree

1

2

3

4

5

3. The content learned from this activity will impact my practice.
Strongly Disagree

Strongly Agree

1

2

3

4

5

4. The activity was presented objectively and free of commercial bias.
Strongly Disagree

Strongly Agree

1

2

3

4

5
>
Article Navigation
The conclusions, findings, and opinions expressed by authors contributing to this journal do not necessarily reflect the official position of the U.S. Department of Health and Human Services, the Public Health Service, the Centers for Disease Control and Prevention, or the authors' affiliated institutions. Use of trade names is for identification only and does not imply endorsement by any of the groups named above.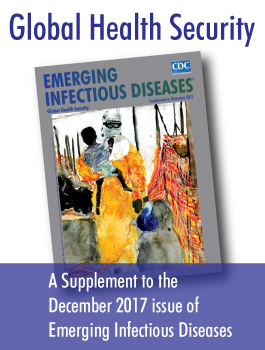 Antimicrobial Drug Resistance and Gonorrhea— (Length: 8:35)
Related Information
Additional Resources
Page created: July 13, 2011
Page last updated: July 13, 2011
Page last reviewed: July 13, 2011