Related Information
Additional Resources
Volume 18, Number 11—November 2012
CME ACTIVITY - Research
Invasive Pneumococcal Disease and 7-Valent Pneumococcal Conjugate Vaccine, the Netherlands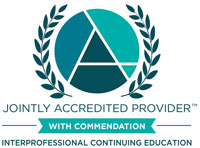 Earning CME Credit
To obtain credit, you should first read the journal article. After reading the article, you should be able to answer the following, related, multiple-choice questions. To complete the questions (with a minimum 70% passing score) and earn continuing medical education (CME) credit, please go to www.medscape.org/journal/eid. Credit cannot be obtained for tests completed on paper, although you may use the worksheet below to keep a record of your answers. You must be a registered user on Medscape.org. If you are not registered on Medscape.org, please click on the New Users: Free Registration link on the left hand side of the website to register. Only one answer is correct for each question. Once you successfully answer all post-test questions you will be able to view and/or print your certificate. For questions regarding the content of this activity, contact the accredited provider, CME@medscape.net. For technical assistance, contact CME@webmd.net. American Medical Association's Physician's Recognition Award (AMA PRA) credits are accepted in the US as evidence of participation in CME activities. For further information on this award, please refer to http://www.ama-assn.org/ama/pub/category/2922.html. The AMA has determined that physicians not licensed in the US who participate in this CME activity are eligible for AMA PRA Category 1 Credits™. Through agreements that the AMA has made with agencies in some countries, AMA PRA credit may be acceptable as evidence of participation in CME activities. If you are not licensed in the US, please complete the questions online, print the certificate and present it to your national medical association for review.
Article Title:
Invasive Pneumococcal Disease and 7-Valent Pneumococcal Conjugate Vaccine, the Netherlands
CME Questions
1. You are seeing a 2-month-old infant whose parents have multiple questions regarding the effects of the 7-valent pneumococcal conjugate vaccine (PCV7). What does previous research demonstrate regarding the efficacy of PCV7?
A. PCV7 primarily reduces the risk of otitis media among children
B. PCV7 has no effect on the rate of invasive pneumococcal disease (IPD) among adults
C. PCV7 has no effect on the rate of IPD among young children
D. The rate of non-PCV7-serotype IPD increased after introduction of PCV7
2. What else should you consider as you discuss PCV7 with these parents?
A. IPD incidence has declined to a greater degree in Europe vs the United States
B. Catch-up vaccination programs for children under 5 have sped up eradication of vaccine serotypes
C. The greatest indirect benefit of PCV7 is found among older adults with comorbid conditions
D. PCV7 contains serotype 1, which is the most common serotype implicated in IPD
3. As you continue your conversation regarding PCV7, which age groups from the current study can you tell these parents experienced the greatest decline in the incidence of IPD?
A. 2 to 4 years of age and 5 to 12 years of age
B. 0 to 2 years of age and middle-aged adults
C. 0 to 2 years of age and 65 years or older
D. 21 to 35 years of age and 50 to 64 years of age
4. What can you tell these parents regarding characteristics of IPD in the current study?
A. IPD incidence due to non–PCV7-serotypes increased among young children but fell among adults
B. Pneumonia was the most common infection related to IPD among children less than 5 years of age
C. PCV-7 appeared particularly effective in reducing IPD among immunocompromised individuals
D. The overall mortality rate associated with IPD declined during the study period
Activity Evaluation
1. The activity supported the learning objectives.

Strongly Disagree

Strongly Agree

1

2

3

4

5

2. The material was organized clearly for learning to occur.

Strongly Disagree

Strongly Agree

1

2

3

4

5

3. The content learned from this activity will impact my practice.

Strongly Disagree

Strongly Agree

1

2

3

4

5

4. The activity was presented objectively and free of commercial bias.

Strongly Disagree

Strongly Agree

1

2

3

4

5
>
Article Navigation
The conclusions, findings, and opinions expressed by authors contributing to this journal do not necessarily reflect the official position of the U.S. Department of Health and Human Services, the Public Health Service, the Centers for Disease Control and Prevention, or the authors' affiliated institutions. Use of trade names is for identification only and does not imply endorsement by any of the groups named above.




Decades of Hepatitis B Vaccination in China— (Length: 11:46)
Related Information
Additional Resources
Page created: October 16, 2012
Page last updated: October 16, 2012
Page last reviewed: October 16, 2012