Ahead of Print / In Press
Volume 20, Number 1—January 2014
Synopses
Nasopharyngeal Bacterial Interactions in Children

Research
Crimean-Congo Hemorrhagic Fever Virus, Greece

Human Antibody Responses to Avian Influenza A(H7N9) Virus


View Summary

Responses are relatively weak, indicating relatively low immunogenicity compared with other influenza A virus subtypes.

Fungal Endophthalmitis Associated with Compounded Products


View Summary

Contamination of 2 compounded products labeled as sterile from the same pharmacy highlight the need for regulatory reform of compounding pharmacies.

Peste des Petits Ruminants Virus, Mauritania

Dispatches
Influenza A(H1N2) Virus: A Historical Perspective


View Summary

The emergence and ongoing reassortment of novel swine influenza A (H1N2) viruses among swine and humans point to the potential for pandemics.

Bat Lyssaviruses, Northern Vietnam

Genetic Variation of Vibrio cholerae during Outbreaks, Bangladesh, 2010–2011

View Summary

Most isolates are closely related, but genetic variation implies accelerated transmission of some lineages.

Medscape CME Activity


Epidemiologic Investigations into Outbreaks of Rift Valley Fever in Humans, South Africa, 2008–2011

View Summary

Rift Valley fever continues to pose a notable public health threat to humans.

Special Considerations for Treatment of Anthrax in Pregnant and Postpartum Women


View Summary

Obstetric health care planning for an anthrax emergency requires coordination between the medical and public health communities.

Rift Valley Fever Outbreak, Southern Mauritania, 2012

Stable Transmission of Dirofilaria repens Nematodes, Northern Germany

Co-circulation of West Nile Virus Sequence Variants, Arizona, USA, 2010

Seven-valent Pneumococcal Conjugate Vaccine and Nasopharyngeal Microbiota in Healthy Children


View Summary

Careful monitoring of vaccines against common bacterial colonizers is needed.

Andes Hantavirus Variant in Rodents, Southern Amazon Basin, Peru

Monitoring Emergence of Babesiosis among Humans through Surveillance of Vectors, New England


View Summary

Entomological surveillance can provide early warning of babesiosis in humans and measure underreporting of this tick-borne disease.

Infectious Schmallenberg Virus from Bovine Semen, Germany

Deadly Outbreaks: How Medical Detectives Save Lives Threatened by Killer Pandemics, Exotic Viruses, and Drug-Resistant Parasites

Letters
Avian Influenza A(H7N9) Virus Infection in Pregnant Woman, China, 2013

Effects of Drinking-Water Filtration on Cryptosporidium Seroepidemiology, Scotland

View Summary

Improved filtration is associated with reduced prevalence of antibodies against Cryptosporidium spp.

Increasing Threat of Brucellosis to Low-Risk Persons in Urban Settings, China

Detection of Infectivity in Blood of Persons with Variant and Sporadic Creutzfeldt-Jakob Disease

Molecular Barriers to Zoonotic Transmission of Prions

View Summary

Chronic wasting disease in elk might be a threat to human health.

Reemergence of Rift Valley Fever, Mauritania, 2010

Lymphocytic Choriomeningitis Virus among Humans and Mice in a Multi-facility Rodent Breeding Operation, USA, 2012


View Summary

Antibodies to this virus in 32% of employees and 21% of mice tested emphasizes the need for monitoring.

Lethal Factor and Anti-Protective Antigen IgG Levels Associated with Inhalation Anthrax, Minnesota, USA



Books and Media
Etymologia
Volume 20, Number 2—February 2014
Synopsis
Schmallenberg Virus Infection among Red Deer, France, 2010–2012

Research
Novel Bunyavirus in Domestic and Captive Farmed Animals, Minnesota, USA











Dispatches
Novel Bunyavirus in Domestic and Captive Farmed Animals, Minnesota, USA

Candidatus Neoehrlichia mikurensis and Anaplasma phagocytophilum in Hedgehogs













Letters
Poxvirus Viability and Signatures in Historical Relics


View Summary

Historical specimens might be a source of viable orthopoxviruses, including variola virus.

Progenitor "Mycobacterium canettii" Clone Responsible for Lymph Node Tuberculosis Epidemic, Djibouti


View Summary

Two outbreaks among expatriate children were caused by an epidemic clone from the Horn of Africa.











Books and Media
Online Reports
Human Parechovirus Infection, Denmark

View Summary

HPeV should be tested for in all young children suspected to have HPeV or enterovirus infection.

High Relatedness among Mycobacterium abscessus subsp. massiliense Strains from Geographically Distant Outbreaks


View Summary

Identifying M. abscessus to the subspecies level will help delineate clusters with higher transmissibility.
Volume 20, Number 3—March 2014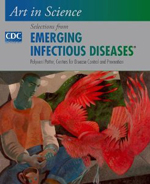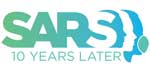 West Nile Virus RNA
in Tissues from Donor
Associated with
Transmission to Organ
Transplant Recipients
Length: 9:18