Announcements

Dengue virus (DENV) infection continues to pose a major public health threat to both resident populations and international travelers throughout the tropical and subtropical regions of the world. The Centers for Disease Control and Prevention (CDC) and HealthMap have joined forces to create a Web page dedicated to providing the most up-to-date information on dengue risk available: DengueMap (cdc.gov/dengue or healthmap.org/dengue). This interactive map shows both ongoing risk as described by the CDC long-term dengue risk map and recent reports (and links to those reports) collected by HealthMap. This novel risk communication resource is designed to be useful for the general public, travel medicine practitioners, and the public health community, both now and as global dengue patterns continue to change.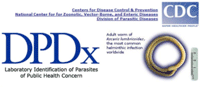 2016
April 18–20, 2016
19th Annual Conference on Vaccine Research
Baltimore, MD, USA
http://www.cvent.com/events/19th-annual-conference-on-vaccine-research/event-summary-9c2a6b5301a64921afbd9c07a4cffa14.aspx?refid=spcoc
May 18–21, 2016
The Society for Heathcare
Epidemiology of America
Atlanta, GA USA
http://www.shea-online.org/Education/SHEASpring2016Conference.aspx
May 19–22, 2016
Clinical Virology Symposium
American Society for Microbiology
Daytona Beach, FL, USA
http://www.clinicalvirologysymposium.org/
June 16–20, 2016
American Society for Microbiology
Boston, MA USA
http://www.asmmicrobe.org/
July 18–22, 2016
21st International AIDS Conference
Durban, South Africa
http://www.aids2016.org/
August 24-28, 2016
Options IX for the Control of Influenza
Chicago, IL, USA
http://2016.isirv.org/
October 29–November 2, 2016
American Public Health Association
Denver, Colorado, USA
https://www.apha.org/events-and-meetings/annual/past-and-future-annual-meetings
November 13–17, 2016
ASTMH
American Society of Tropical Medicine and Hygiene
Atlanta, GA, USA
https://www.astmh.org/annual-meeting?utm_source=ASTMH%2DInformz&utm_medium=email&utm_campaign=default
December 3–8, 2016
ASLM
African Society for Laboratory Medicine
Cape Town, South Africa
http://aslm2016.org/
---
Submit Announcement
To submit an announcement, send an email message to EIDEditor (eideditor@cdc.gov). In 50–150 words, describe timely events of interest to our readers. Include the date of the event, the location, the sponsoring organization(s), and a web site that readers may visit or a telephone number or email address that readers may contact for more information.
Announcements may be posted on the journal Web page only, depending on the event date.
Do not submit announcements through Manuscript Central.
Page created: August 23, 2011
Page last updated: March 23, 2016
Page last reviewed: March 23, 2016