Announcements
Center for Disease Control and Prevention - MMWR - CDC is seeking an Editor-in-Chief for the Morbidity and Mortality Weekly Report. Often called the "the voice of CDC," MMWR is the agency's primary vehicle for publication of timely, authoritative and science-based public health information and recommendations. MMWR's readership predominantly consists of public health practitioners, physicians, nurses, epidemiologists and other scientists, educators, and laboratorians.
The Editor-in-Chief is responsible for selecting, editing, and prioritizing content; facilitating consensus among stakeholders on urgent public health problems; and implementing innovative ways to communicate scientific information quickly and accurately through multiple channels. for more information and to apply for the position, visit: http://www.usajobs.gov and enter keyword HHS-CDC-D2-14-1173413 (or HHS-CDC-D2-14-1173991 if you have a medical degree).

Dengue virus (DENV) infection continues to pose a major public health threat to both resident populations and international travelers throughout the tropical and subtropical regions of the world. The Centers for Disease Control and Prevention (CDC) and HealthMap have joined forces to create a Web page dedicated to providing the most up-to-date information on dengue risk available: DengueMap (cdc.gov/dengue or healthmap.org/dengue). This interactive map shows both ongoing risk as described by the CDC long-term dengue risk map and recent reports (and links to those reports) collected by HealthMap. This novel risk communication resource is designed to be useful for the general public, travel medicine practitioners, and the public health community, both now and as global dengue patterns continue to change.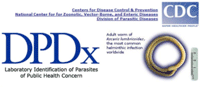 2014
September 5-9, 2014
ICAAC 2014
Interscience Conference on
Antimicrobial Agents and Chemotherapy
Washington, DC, USA
http://www.icaac.org
October 8-12, 2014
ID Week 2014
Philadelphia, PA, USA
http://www.idweek.org/
October 31 - November 3, 2014
IMED 2014
Vienna, Austria
http://imed.isid.org
November 2 - 6, 2014
ASTMH
American Society of Tropical
Medicine and Hygiene
63rd Annual Meeting
New Orleans, LA, USA
http://www.astmh.org/Home.htm
November 15 - 19, 2014
APHA 142nd Annual Meeting & Expo
New Orleans, LA, USA
http://www.apha.org/meetings/AnnualMeeting
November 30 - December 4, 2014
ASLM2014 International Conference
Cape Town International Convention
Centre, South Africa
http://www.aslm2014.org/
2015
March 8-11, 2015
ICEID
International Conference
on Emerging Infectious Diseases
Atlanta, GA, USA
2016
March 2-5, 2015
ISID
17th International Congress
on Infectious Diseases
Hyderabad, India
---
Submit Announcement
To submit an announcement, send an email message to EIDEditor (eideditor@cdc.gov). In 50–150 words, describe timely events of interest to our readers. Include the date of the event, the location, the sponsoring organization(s), and a web site that readers may visit or a telephone number or email address that readers may contact for more information.
Announcements may be posted on the journal Web page only, depending on the event date.
Do not submit announcements through Manuscript Central.
Comments to the EID Editors
Please contact the EID Editors via our Contact Form.
Page created: August 23, 2011
Page last updated: August 15, 2014
Page last reviewed: August 15, 2014