About the Emerging Infectious Diseases journal
General Information
Emerging Infectious Diseases is a peer reviewed, open access journal published monthly by the Centers for Disease Control and Prevention (CDC), 1600 Clifton Road, Mailstop D61, Atlanta, GA 30333, USA. Telephone 404-639-1960, fax 404-639-1954, e-mail eideditor@cdc.gov.
Impact Factor (ISI Citation Reports, 2011)
6.169
Ranked 5 of 70 infectious disease journals
Emerging Infectious Diseases is indexed in Index Medicus/Medline, Current Contents, Excerpta Medica, Literature, Arts, and Medicine Database. Full text content is available in PubMed Central, CrossRef, and LinkOut.
Emerging Infectious Diseases receives more than 1,800 manuscripts per year (most unsolicited, some invited) from authors around the world.
Approximately 30% of submitted articles are accepted.
Circulation
2,500 subscribers to print version in more than 100 countries
66,000 subscribers to electronic table of contents
The journal site receives millions of hits (CDC Web Statistics)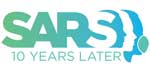 Lessons from the History of Quarantine, from Plague to Influenza A
Length: 23:11