Health Information for Travelers to Saint Pierre and Miquelon (France)
Clinician View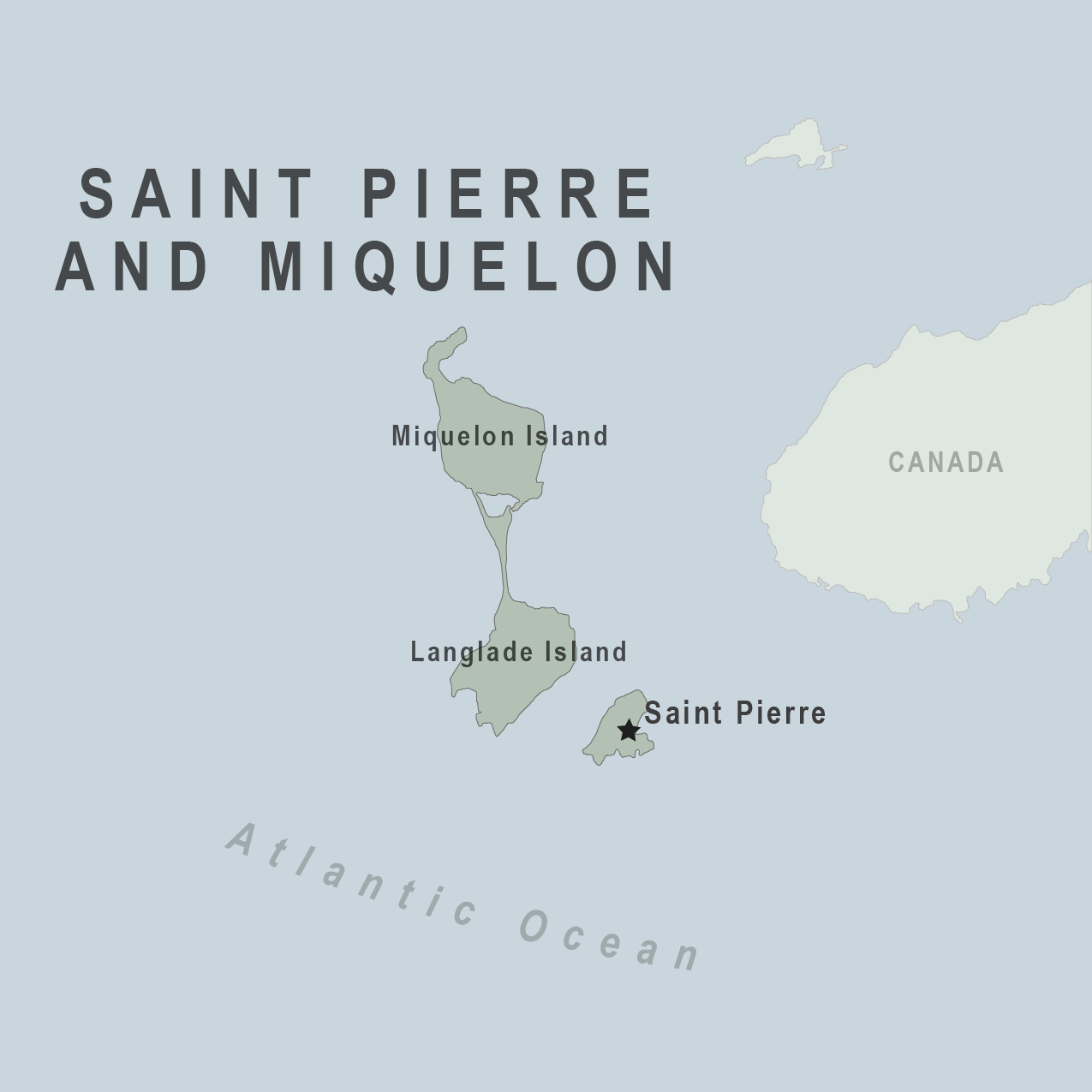 Hide
Vaccines and Medicines
Prepare travelers to Saint Pierre and Miquelon with recommendations for vaccines and medications.
Recommendations
Transmission
Guidance
Routine vaccines

Recommended for all travelers

varied

Hepatitis A

Consider for most travelers; recommended for travelers at higher risk (e.g. visiting smaller cities, villages, or rural areas where exposure might occur through food or water; or prone to "adventurous eating")

Fecal-oral route (contaminated food and water)

Person-to-person contact

Hepatitis A (Yellow Book)

Hepatitis B

Consider for most travelers; recommended for those who might be exposed to blood or other body fluids, have sexual contact with the local population, or be exposed through medical treatment (e.g., for an accident).

Contact with blood and other body fluids:

Unprotected sex
Injection drug use
Contaminated transfusions
Exposure to human blood
Contaminated tattoo and piercing equipment

Hepatitis B (Yellow Book)

Rabies

Recommended for the following groups:

Travelers involved in outdoor and other activities in remote areas that might bring them into direct contact with bats and other mammals (such as adventure travelers and cavers).
Those with occupational risks (such as wildlife professionals and researchers).

Mammal bites (bats and other carnivores). Canine rabies is not present.

Rabies (Yellow Book)
Hide
Healthy Travel Packing List
Hide
Advising Returning Travelers
Although some illnesses may begin during travel, others may occur weeks, months, or even years after return. A history of travel, particularly within the previous 6 months, should be part of the routine medical history for every ill patient. A newly returned, ill international traveler should be preferentially evaluated by a physician versed in travel-related illness.
Here are two professional medical organizations that provide directories of travel clinics throughout the United States:
For more information on advising patients after international travel, see Yellow Book Chapter 5: Post-Travel Evaluation.
Map Disclaimer - The boundaries and names shown and the designations used on maps do not imply the expression of any opinion whatsoever on the part of the Centers for Disease Control and Prevention concerning the legal status of any country, territory, city or area or of its authorities, or concerning the delimitation of its frontiers or boundaries. Approximate border lines for which there may not yet be full agreement are generally marked.
Contact Us:
Centers for Disease Control and Prevention
1600 Clifton Rd
Atlanta, GA 30333
800-CDC-INFO
(800-232-4636)
TTY: (888) 232-6348