Carnival and Mardi Gras
Warning - Level 3, Avoid Nonessential Travel
Alert - Level 2, Practice Enhanced Precautions
Watch - Level 1, Practice Usual Precautions
Released: January 16, 2014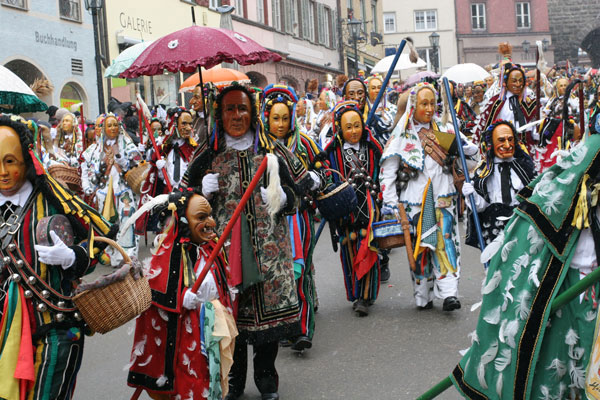 Thousands of people around the world celebrate Carnival every year. Some of the most popular Carnival celebrations take place in Rio de Janeiro, Brazil; Nice, France; Venice, Italy; Cologne, Germany; Quebec, Canada; New Orleans, Louisiana; and Trinidad and Tobago. Carnival dates vary by destination, but for many, the celebration starts the Saturday before the beginning of Lent (Ash Wednesday). The last day of celebration is called Mardi Gras or "Fat Tuesday." In 2014, Carnival festivities at many destinations reach their height from Friday, February 28, through Tuesday, March 4. Most Carnival parties are characterized by indulgence and excess—eating, drinking, and dancing the night away.
Most people participate in Carnival and Mardi Gras to have fun, but these festivities are also associated with certain health risks, primarily from crime, excessive drinking, unsafe food, risky sex, and heat-related illness. Malaria and other tropical diseases may also be common, depending on the country. If you plan to travel outside the United States, to celebrate Carnival, you can take some simple precautions to help you stay safe and healthy.
What can travelers do to protect themselves?
Before your trip:
During your trip:
After your trip:
Get email updates
To receive email updates about this page, enter your email address:
Contact Us:
Centers for Disease Control and Prevention
1600 Clifton Rd
Atlanta, GA 30333
800-CDC-INFO
(800-232-4636)
TTY: (888) 232-6348