World Pneumonia Day
On November 12, 2012, the world will recognize World Pneumonia Day. World Pneumonia Day aims to raise awareness about pneumonia's toll on the world's children and to promote interventions to protect against, treat, and prevent the disease. Pneumonia is the number 1 killer of children under age five worldwide—responsible for one in five global child deaths annually. In 2011, 1.3 million young children died of pneumonia.
Click on the links below to learn about this important topic.
Commentary
Call to Action on World Pneumonia Day
This November 12, the global community is urged to consider the massive problems of pneumonia and to take a moment to consider what can be done to solve this problem.
Podcasts
Outbreak of Streptococcus pneumoniae in a Psychiatric Unit
Dr. Katherine Fleming-Dutra, an epidemiologist at CDC, discusses her investigation of a Streptococcus pneumoniae outbreak in a pediatric psychiatric unit.
Pneumococcal Pneumonia and Pandemic H1N1
Dr. George Nelson, a CDC medical officer, discusses the relationship between pneumococcal pneumonia and Pandemic H1N1.
Additional Resources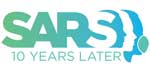 Lessons from the History of Quarantine, from Plague to Influenza A
Length: 23:11