Volume 20, Number 2—February 2014
CME ACTIVITY - Online Report
Peer Reviewed Report Available Online Only
Centers for Disease Control and Prevention Expert Panel Meetings on Prevention and Treatment of Anthrax in Adults
Suggested citation for this article
Anthrax has been recognized as an infectious disease of animals and humans for millennia. Within the United States, animal anthrax is reported in most years, but naturally occurring human anthrax is rare. Worldwide, however, the disease is common in wild and domestic animals and not uncommon among persons who interact with animals in agricultural regions of South and Central America, sub-Saharan Africa, central and southwestern Asia, and southern and eastern Europe (1). Biodefense experts often place Bacillus anthracis at or near the top of the list for potential threat agents. Inhalation anthrax is particularly deadly, as demonstrated by the 1979 accidental release of B. anthracis from a military microbiology facility in the Sverdlovsk region of Russia; 88% (66/75) of patients reported with inhalation anthrax died (2). More recently, humans have acquired disease from exposure to spores released purposefully as a bioterrorist weapon (3) and accidentally from naturally occurring sources (4,5).
Acknowledgments
References
Meselson M, Guillemin J, Hugh-Jones M, Langmuir A, Popova I, Shelokov A, The Sverdlovsk anthrax outbreak of 1979. Science. 1994;266:1202–8. DOIPubMed
Jernigan JA, Stephens DS, Ashford DA, Omenaca C, Topiel MS, Galbraith M, Bioterrorism-related inhalational anthrax: the first 10 cases reported in the United States. Emerg Infect Dis. 2001;7:933–44 . DOIPubMed
Walsh JJ, Pesik N, Quinn CP, Urdaneta V, Dykewicz CA, Boyer AE, A case of naturally acquired inhalation anthrax: clinical care and analyses of anti-protective antigen immunoglobulin G and lethal factor. Clin Infect Dis. 2007;44:968–71 . DOIPubMed
Centers for Disease Control and Prevention. Gastrointestinal anthrax after an animal-hide drumming event—New Hampshire and Massachusetts, 2009. MMWR Morb Mortal Wkly Rep. 2010;59:872–7 .PubMed
Ross J. The pathogenesis of anthrax following the administration of spores by the respiratory route. J Pathol Bacteriol. 1957;73:485–94. DOI
Hanna PC, Ireland JA. Understanding Bacillus anthracis pathogenesis. Trends Microbiol. 1999;7:180–2. DOIPubMed
Moayeri M, Leppla SH. The roles of anthrax toxin in pathogenesis. Curr Opin Microbiol. 2004;7:19–24. DOIPubMed
Sweeney DA, Cui X, Solomon SB, Vitberg DA, Migone TS, Scher D, Anthrax lethal and edema toxins produce different patterns of cardiovascular and renal dysfunction and synergistically decrease survival in canines. J Infect Dis. 2010;202:1885–96. DOIPubMed
Twenhafel NA. Pathology of inhalational anthrax animal models. Vet Pathol. 2010;47:819–30. DOIPubMed
Guarner J, Jernigan JA, Shieh WJ, Tatti K, Flannagan LM, Stephens DS, Pathology and pathogenesis of bioterrorism-related inhalational anthrax. Am J Pathol. 2003;163:701–9. DOIPubMed
Abramova AA, Grinberg LM. Pathology of anthrax sepsis according to materials of the infectious outbreak in 1979 in Sverdlovsk (macroscopic changes) [in Russian]. Arkh Patol. 1993;55:12–7 .PubMed
National Anthrax Outbreak Control Team. An outbreak of anthrax among drug users in Scotland, December 2009 to December 2010. Glasgow (Scotland): Health Protection Scotland; 2011 [cited 2013 Nov 25]. http://www.documents.hps.scot.nhs.uk/giz/anthrax-outbreak/anthrax-outbreak-report-2011-12.pdf
Beatty ME, Ashford DA, Griffin PM, Tauxe RV, Sobel J. Gastrointestinal anthrax: review of the literature. Arch Intern Med. 2003;163:2527–31. DOIPubMed
Barakat LA, Quentzel HL, Jernigan JA, Kirschke DL, Griffith K, Spear SM, Fatal inhalational anthrax in a 94-year-old Connecticut woman. JAMA. 2002;287:863–8. DOIPubMed
Sejvar JJ, Tenover FC, Stephens DS. Management of anthrax meningitis. Lancet Infect Dis. 2005;5:287–95. DOIPubMed
Doganay M, Metan G, Alp E. A review of cutaneous anthrax and its outcome. J Infect Public Health. 2010;3:98–105. DOIPubMed
Albrink WS, Brooks SM, Biron RE, Kopel M. Human inhalation anthrax: a report of three fatal cases. Am J Pathol. 1960;36:457–71 .PubMed
Dellinger RP, Levy MM, Rhodes A, Annane D, Gerlach H, Opal SM, Surviving Sepsis Campaign: international guidelines for management of severe sepsis and septic shock, 2012. Intensive Care Med. 2013;39:165–228. DOIPubMed
Peck RN, Fitzgerald DW. Cutaneous anthrax in the Artibonite Valley of Haiti: 1992–2002. Am J Trop Med Hyg. 2007;77:806–11 .PubMed
Artigas A, Bernard GR, Carlet J, Dreyfuss D, Gattinoni L, Hudson L, The American-European Consensus Conference on ARDS, part 2: ventilatory, pharmacologic, supportive therapy, study design strategies, and issues related to recovery and remodeling. Acute respiratory distress syndrome. Am J Respir Crit Care Med. 1998;157:1332–47. DOIPubMed
Demirdag K, Ozden M, Saral Y, Kalkan A, Kilic SS, Ozdarendeli A. Cutaneous anthrax in adults: a review of 25 cases in the eastern Anatolian region of Turkey. Infection. 2003;31:327–30 .PubMed
de Gans J, van de Beek D. Dexamethasone in adults with bacterial meningitis. N Engl J Med. 2002;347:1549–56. DOIPubMed
Annane D, Bellissant E, Bollaert PE, Briegel J, Confalonieri M, De Gaudio R, Corticosteroids in the treatment of severe sepsis and septic shock in adults: a systematic review. JAMA. 2009;301:2362–75. DOIPubMed
Holty JE, Bravata DM, Liu H, Olshen RA, McDonald KM, Owens DK. Systematic review: a century of inhalational anthrax cases from 1900 to 2005. Ann Intern Med. 2006;144:270–80. DOIPubMed
Binkley CE, Cinti S, Simeone DM, Colletti LM. Bacillus anthracis as an agent of bioterrorism: a review emphasizing surgical treatment. Ann Surg. 2002;236:9–16. DOIPubMed
Knox D, Murray G, Millar M, Hamilton D, Connor M, Ferdinand RD, Subcutaneous anthrax in three intravenous drug users: a new clinical diagnosis. J Bone Joint Surg Br. 2011;93:414–7 . DOIPubMed
Louie A, Vanscoy BD, Heine HS III, Liu W, Abshire T, Holman K, Differential effects of linezolid and ciprofloxacin on toxin production by Bacillus anthracis in an in vitro pharmacodynamic system. Antimicrob Agents Chemother. 2012;56:513–7. DOIPubMed
Sprenkle MD, Griffith J, Marinelli W, Boyer AE, Quinn CP, Pesik NT, Lethal factor and anti-protective antigen IgG levels associated with inhalation anthrax, Minnesota, USA. Emerg Infect Dis. 2014;20:310–4.
Turnbull PC, Sirianni NM, LeBron CI, Samaan MN, Sutton FN, Reyes AE, MICs of selected antibiotics for Bacillus anthracis, Bacillus cereus, Bacillus thuringiensis, and Bacillus mycoides from a range of clinical and environmental sources as determined by the Etest. J Clin Microbiol. 2004;42:3626–34. DOIPubMed
Durmaz R, Doganay M, Sahin M, Percin D, Karahocagil MK, Kayabas U, Molecular epidemiology of the Bacillus anthracis isolates collected throughout Turkey from 1983 to 2011. Eur J Clin Microbiol Infect Dis. 2012;31:2783–90. DOIPubMed
Brook I, Elliott TB, Pryor HI, Sautter TE, Gnade BT, Thakar JH, In vitro resistance of Bacillus anthracis Sterne to doxycycline, macrolides and quinolones. Int J Antimicrob Agents. 2001;18:559–62. DOIPubMed
Shepard CW, Soriano-Gabarro M, Zell ER, Hayslett J, Lukacs S, Goldstein S, Antimicrobial postexposure prophylaxis for anthrax: adverse events and adherence. Emerg Infect Dis. 2002;8:1124–32 and. DOIPubMed
Friedlander AM, Welkos SL, Pitt ML, Ezzell JW, Worsham PL, Rose KJ, Postexposure prophylaxis against experimental inhalation anthrax. J Infect Dis. 1993;167:1239–43 . DOIPubMed
Henderson DW, Peacock S, Belton FC. Observations on the prophylaxis of experimental pulmonary anthrax in the monkey. J Hyg (Lond). 1956;54:28–36. DOIPubMed
Wright JG, Quinn CP, Shadomy S, Messonnier N. Use of anthrax vaccine in the United States: recommendations of the Advisory Committee on Immunization Practices (ACIP), 2009. MMWR Recomm Rep. 2010;59(RR-6):1–30 .PubMed
Norrby SR. Neurotoxicity of carbapenem antibiotics: consequences for their use in bacterial meningitis. J Antimicrob Chemother. 2000;45:5–7. DOIPubMed
Villani P, Regazzi MB, Marubbi F, Viale P, Pagani L, Cristini F, Cerebrospinal fluid linezolid concentrations in postneurosurgical central nervous system infections. Antimicrob Agents Chemother. 2002;46:936–7. DOIPubMed
Narita M, Tsuji BT, Yu VL. Linezolid-associated peripheral and optic neuropathy, lactic acidosis, and serotonin syndrome. Pharmacotherapy. 2007;27:1189–97. DOIPubMed
Technical Appendix
Suggested citation for this article: Hendricks KA, Wright ME, Shadomy SV, Bradley JS, Morrow MG, Pavia AT, et al. Centers for Disease Control and Prevention expert panel meetings on prevention and treatment of anthrax in adults. Emerg Infect Dis [Internet]. 2014 Feb [date cited]. http://dx.doi.org/10.3201/eid2002.130687
DOI: 10.3201/eid2002.130687
The conclusions, findings, and opinions expressed by authors contributing to this journal do not necessarily reflect the official position of the U.S. Department of Health and Human Services, the Public Health Service, the Centers for Disease Control and Prevention, or the authors' affiliated institutions. Use of trade names is for identification only and does not imply endorsement by any of the groups named above.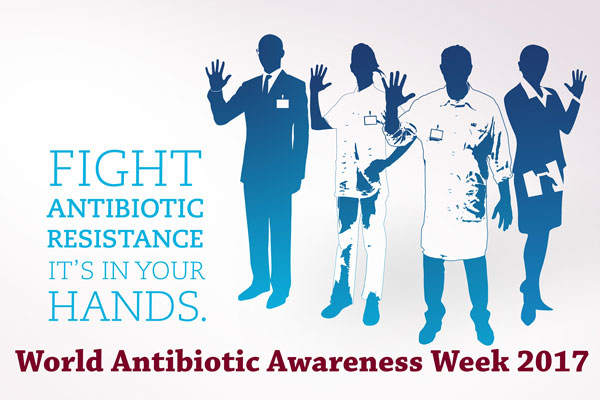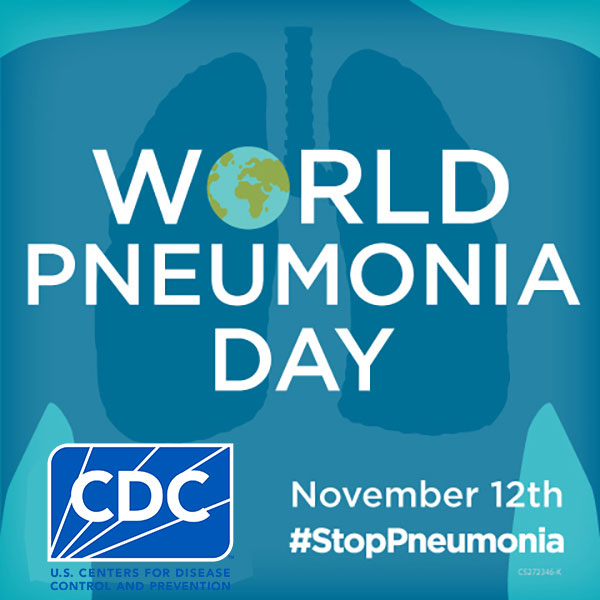 Visions of Matchstick Men and Icons of Industrialization— (Length: 9:05)
Related Information
Additional Resources
Page created: January 17, 2014
Page last updated: January 17, 2014
Page last reviewed: January 17, 2014