Volume 7, Number 2—April 2001
THEME ISSUE
4th Decennial International Conference on Nosocomial and Healthcare-Associated Infections
State of the Art
Emerging Waterborne Infections in Health-Care Settings
Wholesome (clear, palatable, and safe) drinking water is fundamental to public health. More than 95% of the population of the United Kingdom have a public supply of piped drinking water, almost all chlorinated and some fluorinated. The bacteriologic quality of drinking water has been maintained in accordance with well-established guidelines (1). In the United Kingdom, water providers have been required by law since 1847 to supply wholesome drinking water. However, it is only in the most recent legislation, the Water Act 1989 and its accompanying Water Supply (Water Quality) Regulations (2), that a definition of "wholesome" appears (3). Directives are one of the means by which European Community legislation is applied to member states. Two of these, the Surface Water Directive and the Sampling Directive, concern the use of surface water as a source of drinking water; a third, the Drinking Water Directive (4,5), is intended to ensure a wholesome water supply for drinking and for food and drink manufacture.
Acknowledgment
References
Standing Committee of Analysts. (1994). The microbiology of water (1994). Part I. Drinking water. Methods for the examination of waters and associated materials. Reports on Public Health and Medical Subjects No. 71. London: Her Majesty's Stationery Office; 1994.
The Water Supply (Water Quality) Regulations 1989 Statutory Instruments 1989 No. 1147. London: Her Majesty's Stationery Office; 1989.
Lewis MJ. Water fit to drink? Microbial standards for drinking water. Rev Med Microbiol. 1991;2:1–6.
Council Directive of 15th July 1980 - relating to the quality of water intended for human consumption (80/778/EEC). Official Journal of European Communities. 1980;L229:11–28.
European Union. Council Directive 98/83/EC on the quality of water intended for human consumption. Official Journal of European Communities. 1998;L330:32–54.
The Private Water Supply (Water Quality). (Amendment) Regulations 1999. Statutory Instrument 1999 No. 1524. London: Her Majesty's Stationery Office; 1999.
The Private Water Supplies Regulations 1991. Statutory Instrument 1991. No. 2790. London: Stationery Office; 1991.
Barrell RAE, Hunter PR, Nichols G. Microbiological standards for water and their relationship to health risk. Commun Dis Public Health. 2000;3:8–13.PubMed
Willocks L, Crampin A, Milne L, Sang C, Susman M, Gair R, A large outbreak of Cryptosporidiosis associated with public water from a deep chalk borehole. Commun Dis Public Health. 1998;1:239–43.PubMed
Goetz A, Yu V. Nosocomial Legionella infection. In: Mayhall C, editor. Hospital epidemiology and infection control. Baltimore: William and Wilkins; 1996.
Health Technical Memorandum 2040. The control of Legionellae in healthcare premises--a code of practice. London: Her Majesty's Stationery Office; 1993. (ISBN 011321 6807).
Goetz AM, Stout JE, Jacobs SL, Fisher MA, Ponzer RE, Drenning S, Nosocomial Legionnaires' disease discovered in community hospitals following cultures of the water system: seek and ye shall find. Am J Infect Control. 1998;26:8–11. DOIPubMed
Marrie T, MacDonald S, Clarke F, Haldane D. Nosocomial Legionnaires' disease: lesson from a four-year prospective study. Am J Infect Control. 1991;19:79–85. DOIPubMed
Ruef C. Nosocomial Legionnaires' disease. Strategies for prevention. J Microbiol Methods. 1998;33:81–91. DOI
Freije MR. Legionellae control in health care facilities-a guide to minimising risks. Indianapolis: HC Information Resources Inc.; 1996.
Stout JE, Lin YSE, Goetz AM, Muder RR. Controlling Legionella in hospital water systems: experience with superheat and flush method and copper-silver ionization. Infect Control Hosp Epidemiol. 1998;19:911–4. DOIPubMed
Patterson WJ, Hay J, Seal DV, McLuckie JC. Colonization of transplant unit water supplies with Legionella and protozoa: precautions required to reduce the risk of legionellosis. J Hosp Infect. 1997;37:3–17. DOIPubMed
Mitchell DH, Hicks LJ, Chiew R, Montanaro JC, Chen SC. Pseudoepidemic of Legionella pneumophila serogroup 6 associated with contaminated bronchoscopes. J Hosp Infect. 1997;37:19–23. DOIPubMed
Agerton T, Valway S, Gore B, Pozsik C, Plikaytis B, Woodley C, Transmission of a highly drug-resistant strain (strain WI) of Mycobacterium tuberculosis. JAMA. 1997;278:1073–7. DOIPubMed
Cooke RPD, Whymant-Morris A, Umasankar RS, Goddard SU. Bacteria-free water for automatic washer-disinfectors: an impossible dream. J Hosp Infect. 1998;38:63–5. DOIPubMed
Hospital Technical Memorandum 2030. Washer disinfectors. London: Her Majesty's Stationery Office; 1995.
Marrie TJ, Haldane D, MacDonald S, Clarke F, Fanning C, Le Fort-Jost S, Control of endemic Legionnaires' disease by using sterile potable water for high risk patients. Epidemiol Infect. 1991;107:591–605. DOIPubMed
Public Health Laboratory Service. Hygiene for hydrotherapy pools. 2nd ed. London: PHLS; 1999. (ISBN 090 1144 460).
Jernigan B, Hoffman J, Cetron M. Outbreak of legionnaires' disease among cruise-ship passengers exposed to a contaminated whirlpool spa. Lancet. 1996;347:494–9. DOIPubMed
Dadswell J. Managing swimming, spa and pools to prevent infection. Commun Dis Rep CDR Rev. 1996;6:R37–40.PubMed
Friedman MS, Roels T, Koehler JE, Feldmann L, Bibb WF, Blake P. Escherichia coli O157:H7 outbreak associated with an improperly chlorinated swimming pool. Clin Infect Dis. 1999;29:298–303. DOIPubMed
Kingsley A, Hutter S, Green N, Spiers G. Waterbirths; regional audit of infection control practices. J Hosp Infect. 1999;41:155–7. DOIPubMed
Kolmos HJ, Thuesen B, Nielsen SV, Lohmann M, Kristoffersen K, Rosdahl VT. Outbreak of infection in a burns unit due to Pseudomonas aeruginosa originating from contaminated tubing used for irrigation of patients. J Hosp Infect. 1993;24:11–21. DOIPubMed
Verweij PE, Meis JFGM, Christmann V, Van der Bor M, Melchers WJG, Hilderink BGM, Nosocomial outbreak of colonization and infection with Stenotrophomonas maltophilia in pre-term infants associated with contaminated tap water. Epidemiol Infect. 1998;120:251–6. DOIPubMed
Ashline V, Stevens A, Carter MJ. Nosocomial peritonitis related to contaminated dialysate warming water. Am J Infect Control. 1981;9:50–2. DOIPubMed
Muyldermans G, De Smet F, Pierand S, Steenssmens L, Stevens D, Bougatef F, Neonotal infections with Pseudomanas aeruginosa associated with a water-bath used to thaw fresh frozen plasma. J Hosp Infect. 1998;39:309–14. DOIPubMed
Rees JC, Alten KD. Holy water--a risk for hospital-acquired infection. J Hosp Infect. 1996;32:51–5. DOIPubMed
Panwalker AP, Fuhse E. Nosocomial Mycabacterium gordonae pseudo infection from contaminated ice machines. Infect Control. 1986;7:67–70.PubMed
Cite This Article
DOI: 10.3201/eid0702.700272
The conclusions, findings, and opinions expressed by authors contributing to this journal do not necessarily reflect the official position of the U.S. Department of Health and Human Services, the Public Health Service, the Centers for Disease Control and Prevention, or the authors' affiliated institutions. Use of trade names is for identification only and does not imply endorsement by any of the groups named above.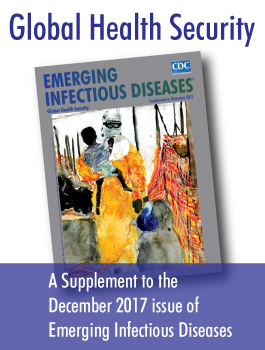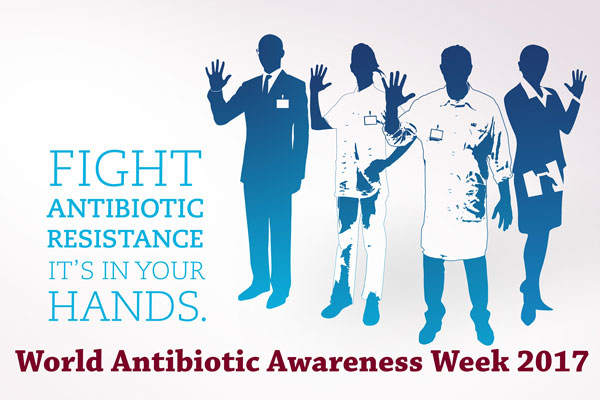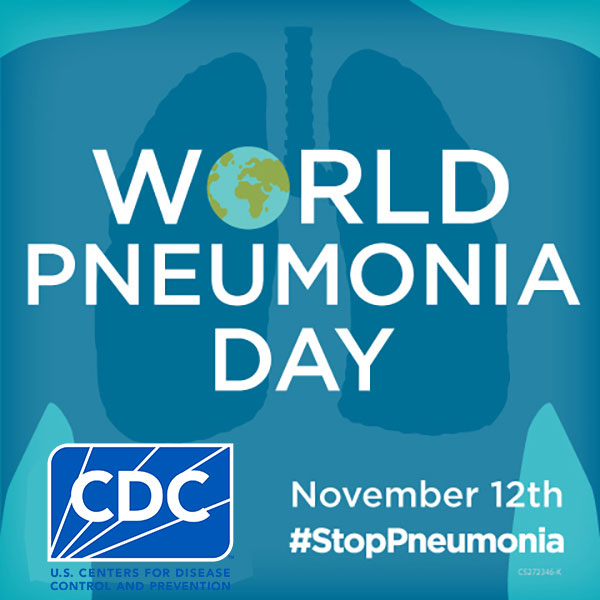 Visions of Matchstick Men and Icons of Industrialization— (Length: 9:05)
Related Information
Additional Resources
Page created: May 10, 2011
Page last updated: May 10, 2011
Page last reviewed: May 10, 2011