Volume 8, Number 11—November 2002
THEME ISSUE
Tuberculosis Genotyping
Tuberculosis Genotyping Network, United States
Estimated Costs of False Laboratory Diagnoses of Tuberculosis in Three Patients
Jill M. Northrup*

, Ann C. Miller*, Edward Nardell*†, Sharon Sharnprapai*, Sue Etkind*, Jeffrey Driscoll‡, Michael McGarry‡, Harry W. Taber‡, Paul Elvin*, Noreen L. Qualls§, and Christopher R. Braden§
Author affiliations: *Massachusetts Department of Public Health, Boston, Massachusetts, USA; †Harvard Medical School, Boston, Massachusetts, USA; ‡New York State Department of Health, Wadsworth Center, Albany, New York, USA; §Centers for Disease Control and Prevention, Atlanta, Georgia, USA;
Table 2
| Characteristics | Patient 1 | Patient 2 | Patient 3 |
| --- | --- | --- | --- |
| Demographic information | | | |
| Age at diagnosis (yrs) | 59 | 29 | 38 |
| Sex | Female | Male | Male |
| Clinical information | | | |
| Site of disease | Lymphatic | Pulmonary | Soft tissue, right index finger |
| Symptoms when examined | Chronic cough, weight loss, increasing fatigue, night sweats (Sept 1998) | Abdominal discomfort, diarrhea, flank pain, high fever, cough with blood, delirium tremens (Nov 1998) | Infection of right index finger,b great pain, lymphangitic streaks up arm (Aug 1998) |
| Radiology, initial | CAT scan: lymphadenopathy, densities in upper lobes suggestive of infiltration or scarring | Chest x-ray: right lower lobe infiltrate, improved with intravenous ceftriaxone | X-ray right hand: swelling over right index DIP and PIP joints; chest x-ray: normal |
| Pathology | Lymph node biopsy positive for lymphoma, chemotherapy started | Not applicable | Not done/missing |
| TST result | Negative | Negative | Negative |
| Underlying conditions and TB risk factors | History of Hodgkin lymphoma and treatment for active TB disease in 1995,c non–U.S.-born | History of chronic alcohol abuse and cocaine use | HIV positive, history of IVDU and incarceration |
| TB health care | | | |
| TB health-care provider | Private physician | Public health department TB clinic | Public health department TB clinic, correctional facility clinic |
| Type of TB therapy | Self-administered | Daily DOT by public health nurse | Daily DOT by correctional facility staff |
| Duration of TB therapy | <1 month (started Dec 1998) | <2 months (started Dec 1998) | 11 months (treated for 2 weeks in Oct 1998, restarted December 1998) |
| Hospitalization(s) following TB diagnosis | 5 days in private hospital (Jan 1999) with increasing respiratory distress, treated for community acquired pneumonia, died of presumed progression of non–Hodgkin lymphoma | 11 days in private hospital with acute gastritis secondary to alcohol abuse (Jan 1999), TB therapy discontinued secondary to increased LFTs; 15 days at public health hospital for TB management; TB ruled out | 8 days at public health hospital to start anti-TB therapy and rule out pulmonary and bone involvement (Oct 1998); 5 days in correctional facility infirmary |
| Contact investigations | | | |
| By public health department | Not done | One household contact identified, TST-negative | Not done |
| By hospital infection control | Not done | Not done | Not done |
| Information on cross-contaminated specimen | | | |
| Specimen type | Right inguinal lymph node tissue | Sputum | Swab of finger cellulitis |
| AFB smear result | Negative | Negative | Negative |
| AFB culture result | 1 colony at 60 days (reported Dec 1998), sensitive to INH, RIF, EMB, Strep (PZA not tested) | 1 colony at 40 days (reported Dec 1998), slightly resistant to INH | "Rare" colonies at 42 days (reported Sept 1998), INH resistant |
| NTGSN IS6110
RFLP analysis | 10-band pattern (reported April 1999), RFLP match to an isolate from a known TB patient | 9-band pattern (reported April 1999), RFLP match to an isolate from a known TB patient | 16-band pattern (reported Oct 1999), RFLP match to laboratory control strain H37Ra |
| Case appraisal resultsd | | | |
| Case diagnosis | Lymphoma, nosocomial bacterial pneumonia | Community-acquired pneumonia | Streptococcus cellulitis |
| Did laboratory cross-contamination occur? | Likely | Likely | Likely |
aTST, tuberculin skin test; TB, tuberculosis; CAT, computerized axial tomograpy; AFB, acid-fast bacilli; NTGSN, National Tuberculosis Genotyping and Surveillance Network; RFLP, restriction fragment length polymorphism; INH, isoniazid; RIF, rifampin; EMB, ethambutol; Strep, streptomycin; PZA, pyrazinamide; DOT, directly observed therapy; LFTs, liver function tests; DIP, distal interphalangeal; PIP, proximal interphalangeal; and IVDU, intravenous drug use.
bInfection of right index finger ultimately resulting in amputation; specimen grew Streptococcus Group A.
cPatient treated for active TB disease in 1995, although there was not enough evidence to verify the case for national surveillance.
dCase appraisals performed by a panel of three TB investigators representing other NTGSN sentinel sites.
The conclusions, findings, and opinions expressed by authors contributing to this journal do not necessarily reflect the official position of the U.S. Department of Health and Human Services, the Public Health Service, the Centers for Disease Control and Prevention, or the authors' affiliated institutions. Use of trade names is for identification only and does not imply endorsement by any of the groups named above.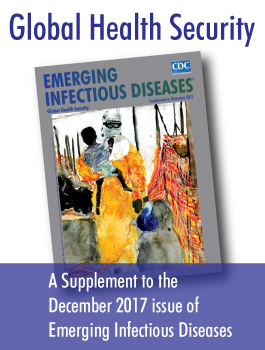 Antimicrobial Drug Resistance and Gonorrhea— (Length: 8:35)
Related Information
Additional Resources
Page created: July 19, 2010
Page last updated: July 19, 2010
Page last reviewed: July 19, 2010