Ahead of Print / In Press
Disclaimer: Ahead of print articles are not considered as final versions. Any changes will be reflected in the online version in the month the article is officially released.
Issues Available
Volume 24, Number 1—January 2018
Research
Increased Severity and Spread of Mycobacterium ulcerans, Southeastern Australia
A. Tai et al.

View Abstract

Reported cases of Mycobacterium ulcerans disease (Buruli ulcer) have been increasing in southeastern Australia and spreading into new geographic areas. We analyzed 426 cases of M. ulcerans disease during January 1998–May 2017 in the established disease-endemic region of the Bellarine Peninsula and the emerging endemic region of the Mornington Peninsula. A total of 20.4% of cases-patients had severe disease. Over time, there has been an increase in the number of cases managed per year and the proportion associated with severe disease. Risk factors associated with severe disease included age, time period (range of years of diagnosis), and location of lesions over a joint. We highlight the changing epidemiology and pathogenicity of M. ulcerans disease in Australia. Further research, including genomic studies of emergent strains with increased pathogenicity, are urgently needed to improve the understanding of disease to facilitate implementation of effective public health measures to halt its spread.

Email this Article

Japanese Encephalitis Virus Transmitted Via Blood Transfusion, Hong Kong, China
V. Cheng et al.

View Abstract

Japanese encephalitis virus (JEV) is a mosquitoborne virus endemic to China and Southeast Asia that causes severe encephalitis in <1% of infected persons. Transmission of JEV via blood transfusion has not been reported. We report transmission of JEV via blood donation products from an asymptomatic viremic donor to 2 immunocompromised recipients. One recipient on high-dose immunosuppressive drugs received JEV-positive packed red blood cells after a double lung transplant; severe encephalitis and a poor clinical outcome resulted. JEV RNA was detected in serum, cerebrospinal fluid, and bronchoalveolar lavage fluid specimens. The second recipient had leukemia and received platelets after undergoing chemotherapy. This patient was asymptomatic; JEV infection was confirmed in this person by IgM seroconversion. This study illustrates that, consistent with other pathogenic flaviviruses, JEV can be transmitted via blood products. Targeted donor screening and pathogen reduction technologies could be used to prevent transfusion-transmitted JEV infection in highly JEV-endemic areas.

Email this Article

Sensitivity and Specificity of a Suspected Case Definition Used during the West Africa Ebola Epidemic
C. H. Hsu et al.

Drug-Resistant Polymorphisms in Plasmodium falciparum, Mozambique, 2015
H. Gupta et al.

Emergence of Vaccine-Derived Polioviruses during Ebola Virus Disease Outbreak, Guinea, 2014–2015
M. Fernandez-Garcia et al.
Historical Review
Dangers of Noncritical Use of Historical Plague Databases
J. Roosen and D. R. Curtis

Pneumonic Plague in Johannesburg, South Africa, 1904
C. M. Evans et al.
Dispatches
Mammalian Pathogenesis and Transmission of Avian Influenza A(H7N9) Viruses, Tennessee, USA, 2017
J. Belser et al.

View Abstract

Infections with low pathogenicity and highly pathogenic avian influenza A(H7N9) viruses affected poultry in 4 states in the southeastern United States in 2017. We evaluated pathogenicity and transmission of representative viruses in mouse and ferret models and examined replication kinetics in human respiratory tract cells. These viruses can cause respiratory infections in mammalian models.

Email this Article

Expected Duration of Adverse Pregnancy Outcomes after Zika Epidemic
R. M. Eggo and A. J. Kucharski

View Abstract

Evidence is increasing that Zika virus–related adverse outcomes can occur throughout pregnancy. Mathematical modeling analysis using reported outcome data suggests that surveillance for these outcomes should begin as soon as an outbreak is detected and should continue for 40 weeks after the outbreak ends.

Email this Article

Rodent Abundance and Hantavirus Infection in Protected Area, East-Central Argentina
M. Maroli et al.

High Seroprevalence of Jamestown Canyon Virus among Deer and Humans, Nova Scotia, Canada
G. Patriquin et al.

Recognition of Azole-Resistant Aspergillosis by Physicians Specializing in Infectious Disease, United States
T. A. Walker et al.

View Summary

Of 709 surveyed infectious disease physicians in the US, 348 were familiar with azole-resistant A. fumigatus; of those treating case-patients, 21% lacked access to susceptibility testing.

Melioidosis, Singapore, 2003–2014
L. Pang et al.

Serologic Evidence of Fruit Bat Exposure to Filoviruses, Singapore, 2011–2016
E. D. Laing et al.

Two-Center Evaluation of Disinfectant Efficacy against Ebola Virus in Clinical and Laboratory Matrices
S. J. Smither et al.
Research Letters
Dengue Fever in Burkina Faso, 2016
Z. Tarnagda et al.

Yellow Fever Virus in Urine and Semen of Convalescent Patient, Brazil
C. M. Barbosa et al.

View Abstract

Yellow fever virus RNA is usually detected in blood of infected humans. We detected virus RNA in urine and semen samples from a convalescent patient. A complete virus genome was sequenced for an isolate from a urine sample. This virus had a South American I genotype and unique synapomorphic changes.

Email this Article

Challenges and Opportunities for Eliminating Canine-Mediated Human Rabies Deaths in Haiti
C. Tran et al.

Increasing Number of Scarlet Fever Cases, South Korea, 2011–2016
J. Kim and H. Cheong

Molecular Characterization of Autochthonous Chikungunya Cluster in Latium Region, Italy
L. Bordi et al.

View Abstract

We report partial molecular characterization of isolates from an autochthonous chikungunya virus cluster in Latium Region. E1 sequences from 3 patients differ substantially from sequences from the 2007 outbreak in Italy and lack the A226V substitution associated with increased viral fitness in the Aedes albopictus mosquito vector.

Email this Article

Estimation of Undiagnosed Naegleria fowleri Primary Amebic Meningoencephalitis, United States
A. Matanock et al.

Whole Genome Analysis of Recurrent Staphylococcus aureus t571/ST398 Infection in an Iowa Farmer
S. E. Wardyn et al.

Visceral Leishmaniasis Caused by Leishmania siamensis acquired in Guyana
S. D. Polley et al.

Conjunctivitis Outbreak Costs Healthcare System 3.3 Million Euros, Réunion Island
L. Filleul et al.

Leprosy in Nonimmigrant Canadian Man without Travel Outside North America, 2014
P. E. Bonnar et al.
Letters
Investigation of Pneumonic Plague, Madagascar
M. Drancourt and D. Raoult

Global Micobacterium spp. Indicate more Virulent Forms of Leprosy
W. Levis et al.
Books and Media
Deadliest Enemy: Our War against Germs
A. A. Adalja
Volume 24, Number 2—February 2018
Synopsis
Hypervirulent Klebsiella pneumoniae in Cryptogenic Liver Abscesses, Paris, France
B. Rossi et al.

View Summary

France and Europe might have an epidemic of this bacteria as did Asia in the early 2000s.
Research
Environmental Risk Factors for and Spatial Distribution of Typhoid Fever in Fiji
R. de Alwis et al.

Trends in Infectious Disease Deaths, South Korea, 1983–2015
Y. Choe et al.

Lethal Respiratory Disease Associated with Human Rhinovirus C in Wild Chimpanzees, Uganda, 2013
E. J. Scully et al.

Multiplex PCR−Based Next-Generation Sequencing and Global Diversity of Seoul Virus in Humans and Rats
W. Kim et al.
Dispatches
Ceftriaxone-Resistant Neisseria gonorrhoeae, Canada, 2017
B. Lefebvre et al.

View Abstract

We identified a ceftriaxone-resistant Neisseria gonorrhoeae isolate in a patient in Canada. This isolate carried the penA-60 allele, which differs substantially from its closest relative, mosaic penA XXVII (80% nucleotide identity). Epidemiologic and genomic data suggest spread from Asia. Antimicrobial susceptibility surveillance helps prevent spread of highly resistant N. gonorrhoeae strains.

Email this Article

Containment of Highly Pathogenic Avian Influenza A(H5N1) Virus, Lebanon, 2016
Z. E. Farah et al.

Clusters of Human Infection and Human-to-Human Transmission of Avian Influenza A(H7N9) Virus, 2013–2017
L. Zhou et al.

View Abstract

To detect changes in human-to-human transmission of influenza A(H7N9) virus, we analyzed characteristics of 40 clusters of case-patients during 5 epidemics in China in 2013–2017. Similarities in number and size of clusters and proportion of clusters with probable human-to-human transmission across all epidemics suggest no change in human-to-human transmission risk.

Email this Article
Books and Media
In the Company of Microbes: Ten Years of Small Things Considered
R. Danila
Volume 24, Number 3—March 2018
Synopsis
Epidemiology of Recurrent Hand, Foot and Mouth Disease, China, 2008–2015
J. Huang et al.
The conclusions, findings, and opinions expressed by authors contributing to this journal do not necessarily reflect the official position of the U.S. Department of Health and Human Services, the Public Health Service, the Centers for Disease Control and Prevention, or the authors' affiliated institutions. Use of trade names is for identification only and does not imply endorsement by any of the groups named above.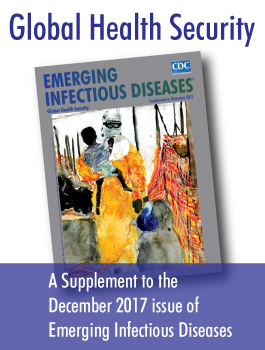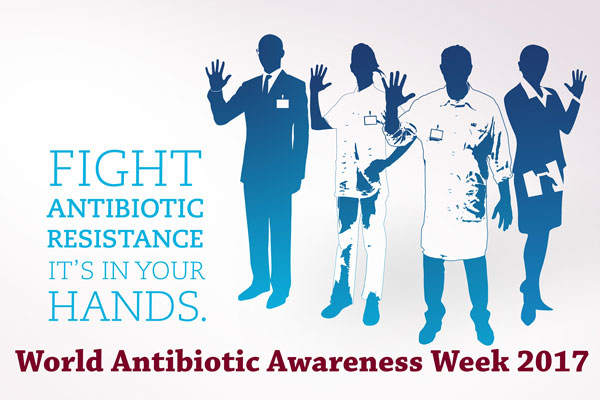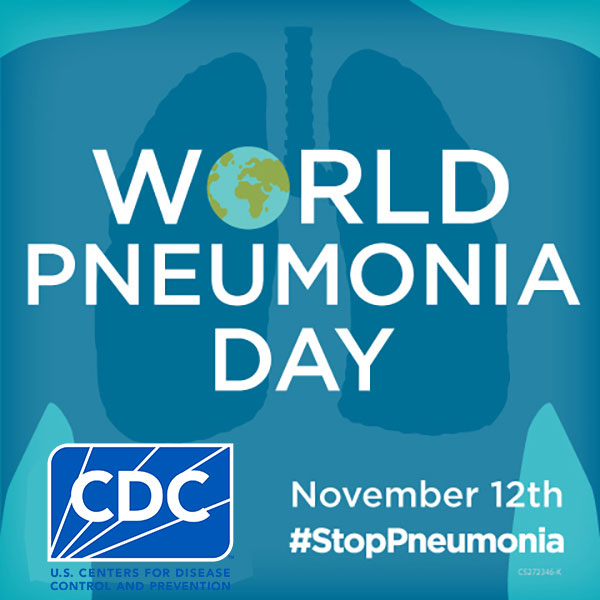 Visions of Matchstick Men and Icons of Industrialization— (Length: 9:05)
Related Information
Additional Resources