Volume 14, Number 9—September 2008
Photo Quiz
Photo Quiz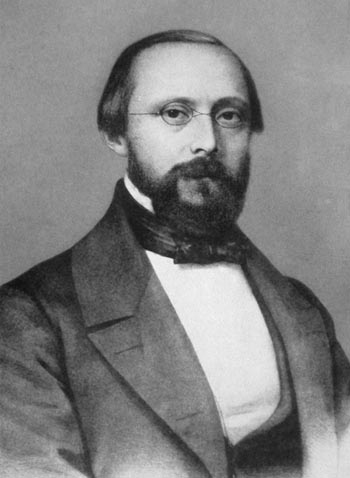 Here is a clue. He said:
"For if medicine is really to accomplish its great task, it must intervene in political and social life. It must point out the hindrances that impede the normal social functioning of vital processes, and effect their removal."
Is he:
Robert Koch
Charles Nicolle
Louis Pasteur
Rudolf Virchow
Max von Pettenkofer
Decide first. See companion article.
Page created: July 14, 2010
Page updated: August 11, 2017
Page reviewed: August 11, 2017