Volume 16, Number 1—January 2010
CME ACTIVITY - Synopsis
Public Health Threat of New, Reemerging, and Neglected Zoonoses in the Industrialized World
The World Health Organization/Food and Agriculture Organization/World Organisation for Animal Health joint consultation on emerging zoonotic diseases, held in Geneva in 2004, defined an emerging zoonosis as "a pathogen that is newly recognized or newly evolved, or that has occurred previously but shows an increase in incidence or expansion in geographical, host or vector range" (www.who.int/zoonoses/emerging_zoonoses/en). Through continued alterations in human and animal demographics and environmental changes, new and recurring diseases are likely to continue to emerge.
The effects of zoonoses on human health and economics have recently been underscored by notable outbreaks such as those involving Nipah virus and severe acute respiratory syndrome (SARS) coronavirus (CoV). A recent retrospective study of 335 emerging infectious episodes over a 64-year period (1940–2004) emphasized the role of wildlife as a source of emerging infections. However, research efforts have typically been focused toward either humans or economically related species (1).
The frequency of these events increased substantially over the period of investigation (2). Such infections are now often perceived as agents of biologic warfare rather than infections with a long but insidious history in their appropriate ecologic niche. Why then are these infections becoming a serious public health concern? The answer is a complex multifactorial set of changing circumstances. To support the growing human population, we have an increasing demand for nutritional support, resulting in intensive agricultural practices, sometimes involving enormous numbers of animals, or multiple species farmed within the same region. These practices can facilitate infection to cross species barriers.
Additionally, we are witnessing increasing globalization, with persons (3), animals, and their products (4) moving around the world. This movement enables unprecedented spread of infections at speeds that challenge the most stringent control mechanisms. Furthermore, continual encroachment of humans into natural habitats by population expansion or tourism brings humans into new ecologic environments and provides opportunity for novel zoonotic exposure. Climatic changes have facilitated the expansion of compatible conditions for some disease vectors, remodeling dynamics for potentially new, emerging, and reemerging zoonoses (5). In the next 2 decades, climate change will be the most serious issue that dominates reemergence of pathogens into new regions.
Climate change also effects evolution of pathogens, and where relevant, their vectors. Continual mutation and recombination events give rise to variants with altered levels of fitness to persist and spread. Changing ecologic circumstances and pathogen diversity can give rise to variants with altered pathogenic potential. However, the host must not be ignored. Increased longevity and therapies for persons with diseases can modulate host susceptibility and concomitant infections and upset the evolving and dynamic infection balance.
Acknowledgments
References
Daszak P, Epstein JH, Kilpatrick AM, Aguirre AA, Karesh WB, Cunningham AA. Collaborative research approaches to the role of wildlife in zoonotic disease emergence. Curr Top Microbiol Immunol. 2007;315:463–75. DOIPubMed
Woolhouse ME, Gowtage-Sequeria S. Host range and emerging and re-emerging pathogens. Emerg Infect Dis. 2005;11:1842–7.PubMed
Colizza V, Barrat A, Barthélemy M, Vespignani A. The role of the airline transportation network in the prediction and predictability of global epidemics. Proc Natl Acad Sci U S A. 2006;103:2015–20. DOIPubMed
Fèvre EM, Bronsvoort BM, Hamilton KA, Cleaveland S. Animal movements and the spread of infectious diseases. Trends Microbiol. 2006;14:125–31. DOIPubMed
Jones KE, Patel NG, Levy MA, Storeygard A, Balk D, Gittleman JL, Global trends in emerging infectious diseases. Nature. 2008;451:990–4. DOIPubMed
Mahy BW, Brown CC. Emerging zoonoses: crossing the species barrier. Rev Sci Tech. 2000;19:33–40.PubMed
Stavrinides J, Guttman DS. Mosaic evolution of the severe acute respiratory syndrome coronavirus. J Virol. 2004;78:76–82. DOIPubMed
Haydon DT, Cleaveland S, Taylor LH, Laurenson MK. Identifying reservoirs of infection: a conceptual and practical challenge. Emerg Infect Dis. 2002;8:1468–73.PubMed
Outbreak news. Plague, Democratic Republic of The Congo. Wkly Epidemiol Rec. 2006;81:397–8.
Girard JM, Wagner DM, Vogler AJ, Keys C, Allender CJ, Drickamer LC, Differential plague-transmission dynamics determine Yersinia pestis population genetic structure on local, regional, and global scales. Proc Natl Acad Sci U S A. 2004;101:8408–13. DOIPubMed
Bengis RG, Leighton FA, Fischer JR, Artois M, Mörner T, Tate CM. The role of wildlife in emerging and re-emerging zoonoses. Rev Sci Tech. 2004;23:497–511.PubMed
Galimand M, Carniel E, Courvalin P. Resistance of Yersinia pestis to antimicrobial agents. Antimicrob Agents Chemother. 2006;50:3233–6. DOIPubMed
Michel H, Wilske B, Hettche G, Göttner G, Heimerl C, Reischl U, An ospA-polymerase chain reaction/restriction fragment length polymorphism-based method for sensitive detection and reliable differentiation of all European Borrelia burgdorferi sensu lato species and OspA types. Med Microbiol Immunol (Berl). 2004;193:219–26. DOI
Duffy S, Shackleton LA, Holmes EC. Rates of evolutionary change in viruses: patterns and determinants. Nat Rev Genet. 2008;9:267–76. DOIPubMed
Parrish CR, Holmes EC, Morens DM, Park EC, Burke CH, Laughlin CA, Cross-species virus transmission and the emergence of epidemic diseases. Microbiol Mol Biol Rev. 2008;72:457–70. DOIPubMed
Anishchenko M, Bowen RA, Paessler S, Austgen L, Greene IP, Weaver SC. Venezuelan encephalitis emergence mediated by a phylogenetically predicted viral mutation. Proc Natl Acad Sci U S A. 2006;103:4994–9. DOIPubMed
Agger WA, Goethert HK, Telford SR III. Tularemia, lawn mowers, and rabbits' nests. J Clin Microbiol. 2005;43:4304–5. DOIPubMed
Chomel BB, DeBess EE, Mangiamele DM, Reilly KF, Farver TB, Sun RK, Changing trends in the epidemiology of human brucellosis in California from 1973 to 1992: a shift toward foodborne transmission. J Infect Dis. 1994;170:1216–23.PubMed
Duguid JP, North RA. Eggs and Salmonella food-poisoning: an evaluation. J Med Microbiol. 1991;34:65–72. DOIPubMed
Tei S, Kitajima N, Takahashi K, Mishiro S. Zoonotic transmission of hepatitis E virus from deer to human beings. Lancet. 2003;362:371–3. DOIPubMed
Salmon MM, Howells B, Glencross EJ, Evans AD, Palmer SR. Q fever in an urban area. Lancet. 1982;1:1002–4. DOIPubMed
Karagiannis I, Schimmer B, van Lier A, Timen A, Schneeberger P, van Rotterdam B, Investigation of a Q fever outbreak in a rural area of The Netherlands. Epidemiol Infect. 2009;137:1283–94. DOIPubMed
Bourque M, Higgins R. Serologic studies on brucellosis, leptospirosis and tularemia in moose (Alces alces) in Quebec. J Wildl Dis. 1984;20:95–9.PubMed
Morgan J, Bornstein SL, Karpati AM, Bruce M, Bolin CA, Austin CC, Outbreak of leptospirosis among triathlon participants and community residents in Springfield, Illinois, 1998. Clin Infect Dis. 2002;34:1593–9. DOIPubMed
Philipp R, Waitkins S, Caul O, Roome A, McMahon S, Enticott R. Leptospiral and hepatitis A antibodies amongst windsurfers and waterskiers in Bristol city docks. Public Health. 1989;103:123–9. DOIPubMed
Aldous EW, Manvell RJ, Cox WJ, Ceeraz V, Harwood DG, Shell W, Outbreak of Newcastle disease in pheasants (Phasianus colchicus) in south-east England in July 2005. Vet Rec. 2007;160:482–4.PubMed
Arvand M, Schad SG. Isolation of Bartonella henselae DNA from the peripheral blood of a patient with cat scratch disease up to 4 months after the cat scratch Injury. J Clin Microbiol. 2006;44:2288–90. DOIPubMed
Haenssle HA, Kiessling J, Kempf VA, Fuchs T, Neumann C, Emmert S. Orthopoxvirus infection transmitted by a domestic cat. J Am Acad Dermatol. 2006;54:S1–4. DOIPubMed
Gilles J, Just FT, Silaghi C, Pradel I, Lengauer H, Hellmann K, Rickettsia felis in fleas, France. Emerg Infect Dis. 2008;14:684–6. DOIPubMed
Epstein CR, Yam WC, Peiris JSM, Epstein RJ. Methicillin-resistant commensal staphylococci in healthy dogs as a potential zoonotic reservoir for community-acquired antibiotic resistance. Infect Genet Evol. 2009;9:283–5. DOIPubMed
Jensenius M, Fournier PE, Raoult D. Rickettsioses and the international traveler. Clin Infect Dis. 2004;39:1493–9. DOIPubMed
Hutson CL, Lee KN, Abel J, Carroll DS, Montgomery JM, Olson VA, Monkeypox zoonotic associations: insights from laboratory evaluation of animals associated with the multi-state US outbreak. Am J Trop Med Hyg. 2007;76:757–68.PubMed
Wolfe ND, Daszak P, Kilpatrick AM, Burke DS. Bushmeat hunting, deforestation, and prediction of zoonotic disease emergence. Emerg Infect Dis. 2005;11:1822–7.
Stark JH, Basetse HR, Lecatsas G, Smit JA, Myburgh JA. Xenozoonoses: assessing activation of latent/unknown viruses in immunosuppressed baboons. Transplant Proc. 1996;28:856–7.PubMed
Dalton HR, Thurairajah PH, Fellows HJ, Hussaini HS, Mitchell J, Bendall R, Autochthonous hepatitis E in southwest England. J Viral Hepat. 2007;14:304–9. DOIPubMed
Jensenius M, Parola P, Raoult D. Threats to international travellers posed by tick-borne diseases. Travel Med Infect Dis. 2006;4:4–13. DOIPubMed
Meltzer E, Artom G, Marva E, Assous MV, Rahav G, Schwartzt E. Schistosomiasis among travelers: new aspects of an old disease. Emerg Infect Dis. 2006;12:1696–700.PubMed
Luby SP, Rahman M, Hossain MJ, Blum LS, Husain MM, Gurley E, Foodborne transmission of Nipah virus, Bangladesh. Emerg Infect Dis. 2006;12:1888–94.PubMed
Godfroid J, Cloeckaert A, Liautard J, Kohler S, Fretin D, Walravens K, From the discovery of the Malta fever's agent to the discovery of a marine mammal reservoir, brucellosis has continuously been a re-emerging zoonosis. Vet Res. 2005;36:313–26. DOIPubMed
Figure
Cite This Article
DOI: 10.3201/eid1601.081467
The conclusions, findings, and opinions expressed by authors contributing to this journal do not necessarily reflect the official position of the U.S. Department of Health and Human Services, the Public Health Service, the Centers for Disease Control and Prevention, or the authors' affiliated institutions. Use of trade names is for identification only and does not imply endorsement by any of the groups named above.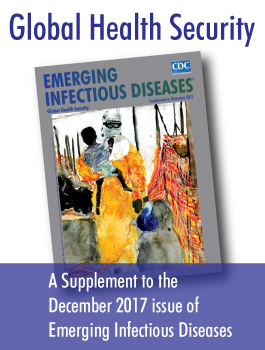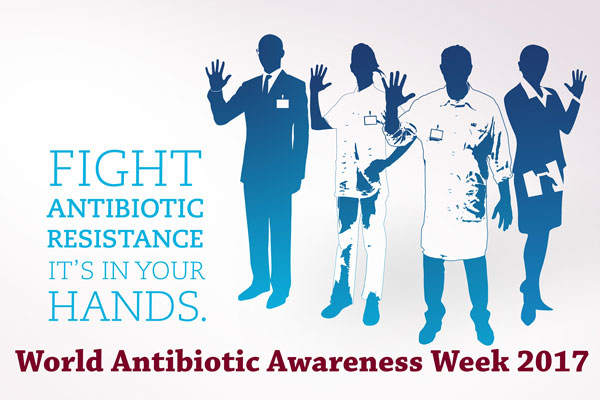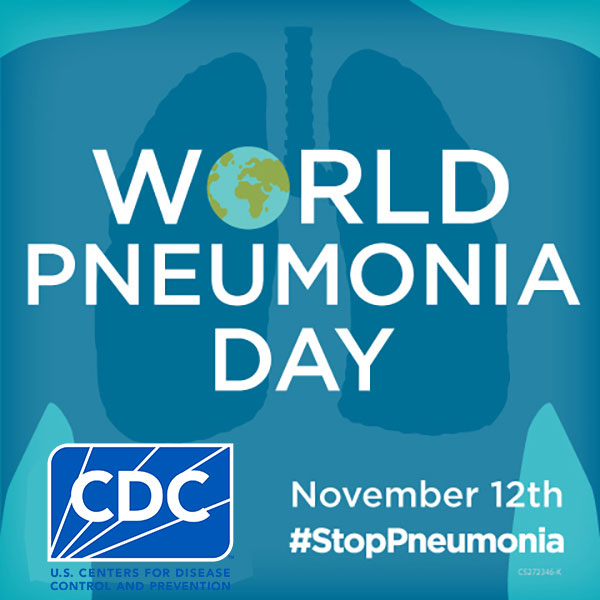 Visions of Matchstick Men and Icons of Industrialization— (Length: 9:05)
Related Information
Additional Resources
Page created: March 31, 2011
Page last updated: March 31, 2011
Page last reviewed: March 31, 2011