Volume 17, Number 6—June 2011
Dispatch
Worldwide Distribution of Major Clones of Listeria monocytogenes
Viviane Chenal-Francisque
1
, Jodie Lopez
1
, Thomas Cantinelli, Valerie Caro, Coralie Tran, Alexandre Leclercq, Marc Lecuit
2
, and Sylvain Brisse
2

Author affiliations: Author affiliations: Institut Pasteur, Paris, France (V. Chenal-Francisque, J. Lopez, T. Cantinelli, V. Caro, C. Tran, A. Leclercq, M. Lecuit, S. Brisse); World Health Organization Collaborating Center for Listeria, Paris (V. Chenal-Francisque, A. Leclercq, M. Lecuit); Inserm Avenir U604, Paris (M. Lecuit); Université Paris Descartes, Paris (M. Lecuit)
Table A1
Key
World region
Country
Year
Source
Lineage
CC*
ST†
Serotype‡
LM13415
Africa
Algeria
1985
Human
1
CC1
1
4b
LM13417
Africa
Algeria
1987
Human
1
CC2
2
4b
LM10976
Africa
Algeria
1988
Animal
1
CC2
2
4b
LM76305
Africa
Algeria
1998
Human
1
CC2
2
4b
LM05-00105
Africa
Algeria
Unknown
Human
1
CC2
272
4b
LM8818
Africa
Algeria
1988
Animal
2
CC21
21
1/2a
LM13419
Africa
Algeria
1987
Human
1
CC3
273
1/2b
LM68629
Africa
Algeria
1991
Human
2
CC8
8
1/2a
LM68625

---

Africa

---

Algeria

---

1992

---

Human

---

2

---

CC8

---

8

---

1/2a

---

LM86423

---

Africa

---

Madagascar

---

Unknown

---

Food

---

2

---

CC121

---

121

---

1/2a

---

LM77185
Africa
Morocco
Unknown
Food
1
CC1
1
4b
LM86525
Africa
Morocco
Unknown
Food
2
CC101
101
1/2a
LM07-00231
Africa
Morocco
Unknown
Food
1
CC2
2
4b
LM20800
Africa
Morocco
Unknown
Human
1
CC2
2
4b
LM75327
Africa
Morocco
Unknown
Human
1
CC2
277
4b
LM86505
Africa
Morocco
Unknown
Food
1
CC3
287
1/2b
LM75325
Africa
Morocco
Unknown
Human
1
CC3
3
1/2b
LM75328
Africa
Morocco
Unknown
Human
1
CC3
3
1/2b
LM18327
Africa
Morocco
1990
Human
1
CC3
41
1/2b
LM77479
Africa
Morocco
Unknown
Vegetal
1
CC3
68
1/2b
LM77195
Africa
Morocco
Unknown
Food
1
CC59
282
1/2b
LM85273
Africa
Morocco
2000
Environment
1
CC59
285
1/2b
LM86481
Africa
Morocco
Unknown
Food
1
CC59
286
1/2b
LM07-00586

---

Africa

---

Morocco

---

Unknown

---

Food

---

1

---

CC59

---

59

---

1/2b

---

LM89984
Africa
Senegal
Unknown
Unknown
1
CC2
145
4b
LM09-00263
Africa
Senegal
2007
Food
1
CC59
59
1/2b
LM09-00264

---

Africa

---

Senegal

---

2009

---

Food

---

1

---

CC59

---

59

---

1/2b

---

LM09-00277
Africa
Tunisia
2007
Food
2
CC101
101
1/2a
LM58204
Africa
Tunisia
1994
Human
1
CC2
2
4b
LM09-00290
Africa
Tunisia
2005
Human
1
CC2
2
4b
LM09-00291
Africa
Tunisia
2007
Human
1
CC2
2
4b
LM20490
Africa
Tunisia
Unknown
Environment
1
CC2
2
4b
LM71962
Africa
Tunisia
Unknown
Food
1
CC2
276
4b
LM42224

---

Africa

---

Tunisia

---

1993

---

Human

---

2

---

CC9

---

9

---

1/2c

---

LM21416
Eastern Asia
China
1991
Human
1
CC1
1
4b
LM12980
Eastern Asia
China
1987
Unknown
1
CC1
243
4b
LM22261
Eastern Asia
China
1992
Food
2
CC121
121
1/2a
LM21413
Eastern Asia
China
1991
Human
2
CC155
155
1/2a
LM21436

---

Eastern Asia

---

China

---

Unknown

---

Food

---

1

---

CC2

---

2

---

4b

---

SLCC875

---

Eastern Asia

---

Russia

---

1948

---

Food

---

2

---

---

126

---

1/2a

---

LM12872
Europe
Austria
1986
Human
2
CC14
91
1/2a (s)
LM8792
Europe
Austria
1987
Food
2
CC18
18
1/2a (s)
LM83291
Europe
Austria
2000
Human
1
CC195
195
1/2b (s)
LM8789
Europe
Austria
1987
Food
2
CC199
199
1/2a (s)
LM8800
Europe
Austria
1988
Food
2
CC199
199
1/2a (s)
LM8806
Europe
Austria
1988
Food
2
CC199
199
1/2a (s)
LM8785
Europe
Austria
1987
Food
1
CC2
2
4b (s)
LM8736
Europe
Austria
1986
Food
1
CC3
3
1/2b (s)
LM8742
Europe
Austria
1986
Food
2
CC9
9
1/2c (s)
LM8796

---

Europe

---

Austria

---

1988

---

Food

---

2

---

CC9

---

9

---

1/2c

---

LM11971
Europe
Belgium
1987
Animal
2
177
1/2a
LM07-00578
Europe
Belgium
1990
Food
2
222
1/2a
LM17434
Europe
Belgium
1988
Food
1
CC1
10
4b (s)
LM07-00581
Europe
Belgium
1990
Food
2
CC121
121
1/2a
LM17416
Europe
Belgium
1988
Food
2
CC18
18
1/2a (s)
LM23000
Europe
Belgium
1990
Food
2
CC199
230
1/2a (s)
LM17413
Europe
Belgium
1988
Human
1
CC2
2
4b (s)
LM17559
Europe
Belgium
1989
Human
1
CC2
2
4b (s)
LM17571
Europe
Belgium
1989
Human
1
CC3
3
1/2b (s)
LM83769
Europe
Belgium
1999
Human
1
CC4
4
4b (s)
LM11970
Europe
Belgium
1986
Human
1
CC59
241
1/2b (s)
LM17431
Europe
Belgium
1988
Food
1
CC59
59
1/2b (s)
SLCC2298

---

Europe

---

Bulgaria

---

1965

---

Animal

---

1

---

CC1

---

1

---

4b (s)

---

LM83919
Europe
Croatia
<2000
Animal
1
CC2
2
4b (s)
LM80112
Europe
Croatia
<2000
Animal
1
CC3
235
1/2b (s)
LM78358
Europe
Croatia
<1999
Animal
2
CC37
234
1/2a (s)
LM83916

---

Europe

---

Croatia

---

<2000

---

Animal

---

2

---

CC8

---

120

---

1/2a (s)

---

LM07-00288
Europe
Czech Republic
<2007
Unknown
2
CC14
14
1/2a
LM69539
Europe
Czech Republic
1995
Environment
1
CC195
195
1/2b
LM05-01034
Europe
Czech Republic
<2005
Unknown
1
CC2
145
4b
LM69522
Europe
Czech Republic
1995
Food
1
CC5
5
1/2b
LM05-01033

---

Europe

---

Czech Republic

---

<2005

---

Unknown

---

2

---

CC7

---

12

---

1/2a

---

LM82202
Europe
Denmark
1999
Human
1
CC1
79
4b (s)
SLCC1531
Europe
Denmark
1962
Human
1
CC2
2
4b
SLCC1686
Europe
Denmark
1963
Human
1
CC2
2
4b (s)
LM10791
Europe
Denmark
1988
Human
1
CC2
2
4b
SLCC1533
Europe
Denmark
1962
Human
1
CC2
257
4b (s)
SLCC2399
Europe
Denmark
1966
Animal
1
CC2
48
4b (s)
LM10378
Europe
Denmark
1988
Food
1
CC59
59
1/2b
LM12832
Europe
Denmark
1989
Human
2
CC7
7
1/2a
SLCC69
Europe
Denmark
1937
Human
2
CC7
98
1/2a
LM14228

---

Europe

---

Denmark

---

1989

---

Food

---

2

---

CC9

---

9

---

1/2a

---

LM15178
Europe
Finland
1989
Human
2
CC121
121
1/2a
LM15142
Europe
Finland
1986
Human
1
CC2
2
4b (s)
LM8013
Europe
Finland
1987
Food
1
CC3
3
1/2b
LM15208
Europe
Finland
1988
Environment
1
CC3
3
1/2b
LM8017
Europe
Finland
1974
Human
1
CC315
253
4b
LM8169
Europe
Finland
1987
Animal
1
CC6
254
4b
LM15256
Europe
Finland
1988
Animal
2
CC7
227
1/2a
LM8077
Europe
Finland
1987
Food
2
CC7
7
1/2a
LM15183

---

Europe

---

Finland

---

1989

---

Human

---

2

---

CC9

---

9

---

1/2c

---

SLCC1612
Europe
France
1963
Human
1
CC1
73
4b
LM23187
Europe
France
1992
Food
1
CC2
2
4b
SLCC546
Europe
France
1956
Human
1
CC3
117
1/2b
LM15262
Europe
France
1990
Human
1
CC3
228
1/2b (s)
SLCC206
Europe
France
1950
Food
1
CC315
102
4b
LM12519
Europe
France
1989
Human
1
CC4
242
4b (s)
LM21131
Europe
France
1992
Food
1
CC4
4
4b (s)
LM62444
Europe
France
1995
Food
2
CC7
231
1/2a
LM12485
Europe
France
1988
Food
2
CC9
9
1/2c
LM06-00139

---

Europe

---

France

---

2006

---

Environment

---

2

---

CC9

---

9

---

1/2c

---

LM71759
Europe
Germany
<1996
Unknown
1
CC1
1
4b (s)
LM65123
Europe
Germany
1994
Human
1
CC1
1
4b
LM65127
Europe
Germany
1995
Human
1
CC1
1
4b
SLCC39
Europe
Germany
1953
Human
2
CC101
113
1/2a
SLCC1023
Europe
Germany
1960
Animal
2
CC101
143
1/2a
LM82806
Europe
Germany
<2000
Food
2
CC121
121
1/2a (s)
SLCC2
Europe
Germany
1953
Human
1
CC2
145
4b
LM74698
Europe
Germany
<1997
Unknown
1
CC2
2
4b
LM82901
Europe
Germany
<2000
Human
2
CC21
21
1/2a (s)
LM18662
Europe
Germany
1990
Human
1
CC3
3
1/2b
LM82900
Europe
Germany
<2000
Animal
1
CC5
5
1/2b (s)
LM71758
Europe
Germany
1996
Unknown
2
CC7
12
1/2a (s)
SLCC1
Europe
Germany
1951
Human
2
CC7
23
1/2a
SLCC2864
Europe
Germany
1968
Food
2
CC7
7
1/2a (s)
LM78008

---

Europe

---

Germany

---

<1999

---

Unknown

---

2

---

CC9

---

9

---

1/2c (s)

---

LM70960
Europe
Greece
<1996
Animal
1
191
1/2b (s)
LM93187
Europe
Greece
<2003
Human
1
CC1
1
4b (s)
LM70927
Europe
Greece
<1996
Animal
1
CC1
252
4b (s)
LM93191
Europe
Greece
<2003
Human
2
CC155
237
1/2a (s)
LM70940
Europe
Greece
<1996
Animal
1
CC2
2
4b (s)
LM70290
Europe
Greece
<1996
Human
1
CC4
251
4b (s)
LM67774
Europe
Greece
<1995
Environment
1
CC6
6
4b
LM67783
Europe
Greece
<1995
Food
1
CC6
6
4b
LM67781
Europe
Greece
<1995
Food
2
CC9
115
1/2c
LM70956

---

Europe

---

Greece

---

<1996

---

Animal

---

2

---

CC9

---

9

---

1/2c (s)

---

LM9414
Europe
Italy
1988
Animal
1
191
1/2b
LM15852
Europe
Italy
1990
Human
1
CC1
1
4b
LM7616
Europe
Italy
1987
Human
1
CC1
252
4b
LM13394
Europe
Italy
1989
Food
2
CC121
121
1/2a
LM41103
Europe
Italy
1993
Food
2
CC18
18
1/2a
LM61388
Europe
Italy
1994
Food
1
CC2
246
4b
LM86834
Europe
Italy
<2001
Food
1
CC3
3
1/2b (s)
LM68619
Europe
Italy
1995
Human
2
CC8
120
1/2a
LM07-01172
Europe
Italy
2003
Animal
2
CC9
9
1/2c
LM06-00810

---

Europe

---

Italy

---

2005

---

Environment

---

2

---

CC9

---

9

---

1/2c

---

SLCC1457
Europe
The Netherlands
1962
Animal
1
CC1
1
4b (s)
LM07-01127
Europe
The Netherlands
<2007
Food
1
CC6
6
4b
LM07-01124

---

Europe

---

The Netherlands

---

<2007

---

Human

---

2

---

CC9

---

223

---

1/2c

---

SLCC2280

---

Europe

---

Poland

---

1965

---

Human

---

2

---

CC21

---

238

---

1/2a

---

LM08-00013
Europe
Portugal
2000
Human
1
224
1/2b
LM08-00002
Europe
Portugal
2003
Human
1
54
4b
LM70125
Europe
Portugal
<1996
Environment
1
CC1
1
4b (s)
LM84790
Europe
Portugal
<2000
Environment
1
CC1
255
4b (s)
LM08-01095
Europe
Portugal
<2005
Human
2
CC121
121
1/2a
LM70124
Europe
Portugal
<1996
Environment
2
CC121
121
1/2a (s)
LM08-00024
Europe
Portugal
2004
Human
2
CC16
16
1/2a
LM76641
Europe
Portugal
1998
Food
1
CC2
2
4b (s)
LM71637
Europe
Portugal
<1996
Food
1
CC288
233
1/2b (s)
LM70140
Europe
Portugal
<1996
Food
1
CC3
228
1/2b (s)
LM70139
Europe
Portugal
<1996
Food
1
CC3
3
1/2b (s)
LM08-00016
Europe
Portugal
1998
Human
1
CC59
59
1/2b
LM71634
Europe
Portugal
<1996
Food
2
CC9
9
1/2c (s)
LM05-01099

---

Europe

---

Portugal

---

<2005

---

Human

---

2

---

CC9

---

9

---

1/2c

---

LM87422
Europe
Spain
2000
Human
1
CC1
256
4b (s)
LM13478
Europe
Spain
<1989
Animal
1
CC2
2
4b
LM13479
Europe
Spain
<1989
Human
1
CC2
2
4b
LM13608
Europe
Spain
1989
Food
1
CC2
2
4b
LM59597
Europe
Spain
1991
Human
1
CC2
2
4b
LM38931
Europe
Spain
1992
Human
1
CC2
2
4b
LM65719
Europe
Spain
1995
Human
1
CC2
2
4b
LM9134

---

Europe

---

Spain

---

1988

---

Food

---

2

---

CC9

---

9

---

1/2c

---

LM68804
Europe
Sweden
1973
Human
1
CC1
1
4b
LM68807
Europe
Sweden
1974
Human
1
CC1
1
4b
LM68853
Europe
Sweden
1995
Environment
1
CC1
1
4b
LM68828
Europe
Sweden
1987
Human
1
CC1
248
4b
LM68833
Europe
Sweden
1988
Human
1
CC2
2
4b
LM68834
Europe
Sweden
1994
Human
1
CC2
2
4b
LM68802
Europe
Sweden
1975
Human
1
CC2
247
4b
LM68856
Europe
Sweden
1991
Human
1
CC3
3
1/2b
LM68846
Europe
Sweden
1994
Environment
1
CC315
249
4b
LM68865

---

Europe

---

Sweden

---

Unknown

---

Food

---

1

---

CC315

---

250

---

4b

---

SLCC792
Europe
Switzerland
1958
Human
1
240
4b (s)
SLCC2570
Europe
Switzerland
1967
Animal
3
201
L
LM51770
Europe
Switzerland
1994
Food
1
CC1
1
4b (s)
SLCC1849
Europe
Switzerland
1964
Animal
1
CC1
258
4b
SLCC243
Europe
Switzerland
1954
Animal
2
CC155
239
1/2a
LM60557
Europe
Switzerland
1994
Animal
2
CC18
18
1/2a (s)
LM74493
Europe
Switzerland
1997
Environment
1
CC2
2
4b (s)
LM51415
Europe
Switzerland
1993
Human
1
CC2
245
4b (s)
SLCC796
Europe
Switzerland
1959
Animal
1
CC2
259
4b (s)
LM16587

---

Europe

---

Switzerland

---

1990

---

Animal

---

1

---

CC59

---

59

---

1/2b (s)

---

LM14569
Europe
Turkey
1989
Food
2
226
1/2a (s)
LM14571
Europe
Turkey
1988
Food
2
226
1/2a (s)
LM14574
Europe
Turkey
1988
Food
2
226
1/2a (s)
LM13903
Europe
Turkey
1989
Food
1
CC3
225
1/2b (s)
LM13904

---

Europe

---

Turkey

---

<1989

---

Food

---

1

---

CC3

---

3

---

1/2b (s)

---

SLCC125
Europe
United Kingdom
1954
Human
1
54
4b
LM10453
Europe
United Kingdom
<1988
Food
1
CC1
1
4b
LM42629
Europe
United Kingdom
1993
Unknown
1
CC1
73
4b
SLCC1419
Europe
United Kingdom
1962
Human
1
CC2
2
4b (s)
SLCC1616
Europe
United Kingdom
1963
Human
1
CC2
2
4b (s)
SLCC2524
Europe
United Kingdom
1966
Human
1
CC2
2
4b (s)
LM8720
Europe
United Kingdom
1988
Human
1
CC2
2
4b (s)
LM24902
Europe
United Kingdom
1992
Food
2
CC7
7
1/2a
SLCC21

---

Europe

---

United Kingdom

---

1935

---

Human

---

2

---

CC9

---

122

---

1/2c

---

LM19700
Middle East
Iraq
Unknown
Food
1
CC2
145
4b
LM19695

---

Middle East

---

Iraq

---

Unknown

---

Food

---

1

---

CC3

---

66

---

1/2b

---

LM71350

---

Middle East

---

Iran

---

Unknown

---

Food

---

2

---

CC7

---

12

---

1/2a (s)

---

LM89979
Middle East
Israel
Unknown
Human
1
CC2
2
4b (s)
LM89980
Middle East
Israel
Unknown
Food
1
CC3
68
1/2b (s)
LM56346

---

Middle East

---

Israel

---

1993

---

Animal

---

2

---

CC7

---

7

---

1/2a

---

LM77966
Middle East
Qatar
Unknown
Human
1
CC1
1
4b (s)
LM80419
Middle East
Qatar
Unknown
Food
2
CC121
236
1/2a (s)
LM80415

---

Middle East

---

Qatar

---

Unknown

---

Food

---

1

---

CC2

---

2

---

4b (s)

---

SLCC665
North America
Canada
1958
Human
1
CC1
1
4b
SLCC183
North America
Canada
1954
Human
2
CC101
101
1/2a
SLCC907
North America
Canada
1953
Food
2
CC14
160
1/2a
SLCC537
North America
Canada
Unknown
Human
1
CC2
257
4b
SLCC357
North America
Canada
1950
Human
1
CC2
290
4b
SLCC236
North America
Canada
1954
Human
2
CC21
22
1/2a
SLCC100

---

North America

---

Canada

---

1951

---

Human

---

2

---

CC7

---

98

---

1/2a

---

LM88502
North America
Mexico
1999
Vegetal
1
32
4b
LM88513
North America
Mexico
1999
Environment
1
CC2
2
4b
LM88519
North America
Mexico
2000
Vegetal
1
CC2
2
4b
LM88520
North America
Mexico
2000
Environment
1
CC2
48
4b
LM88454
North America
Mexico
1999
Environment
1
CC288
288
1/2b
LM88455
North America
Mexico
1999
Vegetal
1
CC288
288
1/2b
LM88458
North America
Mexico
1999
Environment
1
CC288
288
1/2b
LM88461
North America
Mexico
1999
Environment
1
CC288
288
1/2b
LM88469
North America
Mexico
1999
Vegetal
1
CC288
288
1/2b
LM88491
North America
Mexico
2000
Vegetal
1
CC288
288
1/2b
LM88493
North America
Mexico
2000
Environment
1
CC288
288
1/2b
LM88500
North America
Mexico
2000
Environment
1
CC288
288
1/2b
LM88501

---

North America

---

Mexico

---

1999

---

Environment

---

1

---

CC6

---

6

---

4b

---

SLCC422
North America
United States
1956
Food
3
294
L
SLCC63
North America
United States
1933
Human
1
CC1
119
4b
SLCC65
North America
United States
1933
Human
1
CC1
119
4b
SLCC83
North America
United States
1937
Food
1
CC1
119
4b
SLCC299
North America
United States
1955
Human
1
CC2
2
4b
SLCC527
North America
United States
1957
Human
1
CC2
291
4b
SLCC459

---

North America

---

United States

---

Unknown

---

Unknown

---

1

---

CC59

---

292

---

1/2b

---

LM13007
Oceania
Australia
<1989
Unknown
1
CC2
2
4b
LM21475

---

Oceania

---

Australia

---

<1992

---

Environment

---

2

---

CC204

---

204

---

1/2a

---

LM19717
Oceania
New Zealand
1991
Food
2
229
1/2a
LM11309
Oceania
New Zealand
1987
Human
1
CC1
1
4b
LM18429
Oceania
New Zealand
1991
Food
1
CC1
1
4b
LM70327
Oceania
New Zealand
1995
Human
1
CC1
248
4b (s)
LM18427
Oceania
New Zealand
1991
Human
2
CC155
155
1/2a
LM70320
Oceania
New Zealand
1995
Human
1
CC2
2
4b (s)
LM18354
Oceania
New Zealand
1989
Human
1
CC2
244
4b
LM13044
Oceania
New Zealand
1981
Human
1
CC3
3
1/2b (s)
LM18357
Oceania
New Zealand
1990
Human
1
CC3
3
1/2b
LM40964
Oceania
New Zealand
1993
Human
1
CC59
59
1/2b
LM62719
Oceania
New Zealand
1994
Human
2
CC8
232
1/2a
LM11308

---

Oceania

---

New Zealand

---

1988

---

Human

---

2

---

CC9

---

9

---

1/2c

---

LM66720
South and Central America
Argentina
1995
Unknown
1
CC1
1
4b
LM77778
South and Central America
Argentina
1998
Food
1
CC1
1
4b
LM77638
South and Central America
Argentina
1997
Food
2
CC199
283
1/2a
LM69877
South and Central America
Argentina
Unknown
Human
1
CC2
2
4b
LM80547
South and Central America
Argentina
1999
Food
1
CC3
117
1/2b
LM75973
South and Central America
Argentina
1997
Food
1
CC3
3
1/2b
LM77713
South and Central America
Argentina
1998
Food
1
CC3
3
1/2b
LM89775
South and Central America
Argentina
2001
Food
1
CC3
3
1/2b
LM80503
South and Central America
Argentina
1999
Food
1
CC3
66
1/2b
LM78899
South and Central America
Argentina
1998
Food
2
CC9
9
1/2c
LM80539
South and Central America
Argentina
1999
Food
2
CC9
9
1/2c
LM89220

---

South and Central America

---

Argentina

---

2001

---

Food

---

2

---

CC9

---

9

---

1/2c

---

LM16678
South and Central America
Brazil
1989
Human
1
218
4b
LM16713
South and Central America
Brazil
1989
Food
3
293
L
LM71345
South and Central America
Brazil
Unknown
Human
1
CC1
73
4b
LM71338
South and Central America
Brazil
Unknown
Vegetal
2
CC121
275
1/2a
LM71346
South and Central America
Brazil
Unknown
Human
1
CC195
195
1/2b (s)
LM16722
South and Central America
Brazil
1990
Human
1
CC195
274
1/2b
LM16728

---

South and Central America

---

Brazil

---

Unknown

---

Vegetal

---

2

---

CC9

---

9

---

1/2c

---

LM77137
South and Central America
Chile
Unknown
Food
1
279
4b
LM70662
South and Central America
Chile
Unknown
Human
1
CC1
1
4b
LM90287
South and Central America
Chile
Unknown
Food
1
CC1
1
4b
LM77135
South and Central America
Chile
Unknown
Human
1
CC1
278
4b
LM77141
South and Central America
Chile
Unknown
Food
1
CC3
280
1/2b
LM77152
South and Central America
Chile
Unknown
Food
1
CC3
281
1/2b
LM77145
South and Central America
Chile
Unknown
Food
1
CC5
5
1/2b
LM77157
South and Central America
Chile
Unknown
Food
1
CC5
5
1/2b
LM90283
South and Central America
Chile
Unknown
Food
1
CC5
5
1/2b
LM77123
South and Central America
Chile
Unknown
Human
2
CC7
7
1/2a
LM90291
South and Central America
Chile
Unknown
Food
2
CC8
289
1/2a
LM70681
South and Central America
Chile
Unknown
Food
2
CC9
9
1/2c
LM77132
South and Central America
Chile
Unknown
Human
2
CC9
9
1/2c
LM77150

---

South and Central America

---

Chile

---

Unknown

---

Food

---

2

---

CC9

---

9

---

1/2c

---

LM84996
South and Central America
Colombia
1997
Food
1
CC1
1
4b
LM85003
South and Central America
Colombia
1998
Food
1
CC1
248
4b
LM85008
South and Central America
Colombia
1999
Food
2
CC121
121
1/2a
LM06-01614
South and Central America
Colombia
Unknown
Environment
2
CC199
199
1/2a
LM85020
South and Central America
Colombia
1999
Food
1
CC2
2
4b
LM85058
South and Central America
Colombia
2000
Food
1
CC2
2
4b
LM06-01589
South and Central America
Colombia
Unknown
Food
1
CC2
2
4b
LM84999
South and Central America
Colombia
1998
Food
1
CC59
59
1/2b
LM85044
South and Central America
Colombia
2000
Food
2
CC7
7
1/2a
LM06-01598
South and Central America
Colombia
Unknown
Food
1
CC87
87
1/2b
LM84995
South and Central America
Colombia
1997
Food
2
CC9
9
1/2c
LM06-01615

---

South and Central America

---

Colombia

---

Unknown

---

Food

---

2

---

CC9

---

9

---

1/2c

---

LM06-00547
South and Central America
French Guiana
2006
Human
1
CC1
1
4b
LM78969
South and Central America
French Guiana
1999
Vegetal
2
CC121
121
1/2a
LM17308

---

South and Central America

---

French Guiana

---

1990

---

Human

---

2

---

CC155

---

155

---

1/2a

---

LM16656
South and Central America
Guatemala
Unknown
Human
1
CC1
1
4b
LM18311
South and Central America
Guatemala
Unknown
Human
1
CC1
1
4b
LM18351

---

South and Central America

---

Guatemala

---

Unknown

---

Human

---

1

---

CC1

---

1

---

4b

---

LM84817
South and Central America
Peru
Unknown
Unknown
1
284
4b
LM84813
South and Central America
Peru
Unknown
Unknown
1
CC3
3
1/2b
LM84810
South and Central America
Peru
Unknown
Unknown
2
CC9
9
1/2c
*Strains with no clonal complex (CC) assignation correspond to singletons, i.e. genotypes that are not closely related to any other genotype.
†ST, sequence type.
‡Determined by classical serotyping (s) or by PCR serotyping; for the latter, the indicated serotype corresponds to the most common serotype of the PCR group.
1These authors contributed equally to this study.
2These authors contributed equally to this study.
The conclusions, findings, and opinions expressed by authors contributing to this journal do not necessarily reflect the official position of the U.S. Department of Health and Human Services, the Public Health Service, the Centers for Disease Control and Prevention, or the authors' affiliated institutions. Use of trade names is for identification only and does not imply endorsement by any of the groups named above.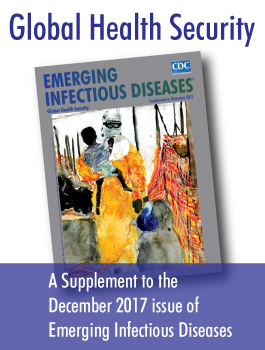 Antimicrobial Drug Resistance and Gonorrhea— (Length: 8:35)
Related Information
Additional Resources
Page created: August 03, 2011
Page last updated: August 03, 2011
Page last reviewed: August 03, 2011