Disclaimer: Early release articles are not considered as final versions. Any changes will be reflected in the online version in the month the article is officially released.
Volume 26, Number 5—May 2020
Policy Review
Nonpharmaceutical Measures for Pandemic Influenza in Nonhealthcare Settings—Social Distancing Measures
Figure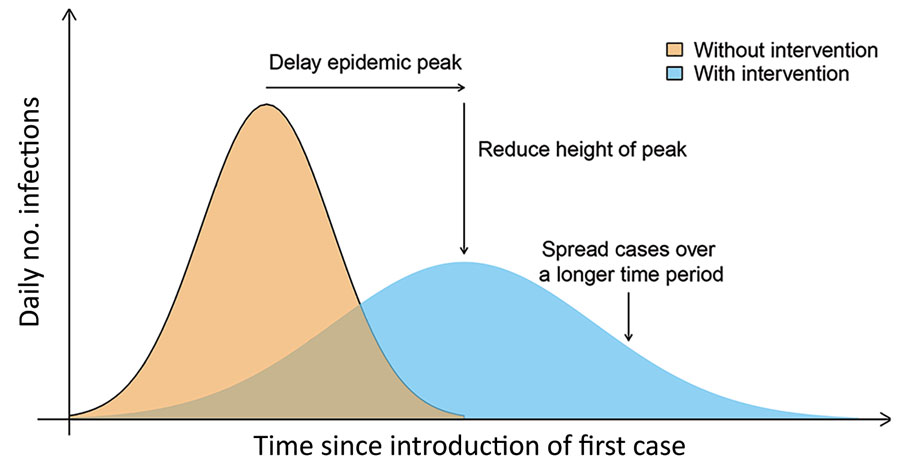 References
European Centre for Disease Prevention and Control

. Guide to public health measures to reduce the impact of influenza pandemics in Europe: The ECDC Menu. Stockholm: The Centre;

2009

.

World Health Organization

. Ethical considerations in developing a public health response to pandemic influenza. Report no. WHO/CDS/EPR/GIP/2007.2. Geneva: The Organization;

2007

.

Sato

T

,

Akita

T

,

Tanaka

J

.

Evaluation of strategies for control and prevention of pandemic influenza (H1N1pdm) in Japanese children attending school in a rural town. Simulation using mathematical models.

Nihon Koshu Eisei Zasshi

.

2013

;

60

:

204

–

11

.

PubMed

Staff

M

,

Torres

MI

.

An influenza outbreak among pilgrims sleeping at a school without purpose built overnight accommodation facilities.

Commun Dis Intell Q Rep

.

2011

;

35

:

10

–

5

.

PubMed
1These first authors contributed equally to this article.
Page created: February 06, 2020
Page updated: February 06, 2020
Page reviewed: February 06, 2020