Volume 18, Number 10—October 2012
Research
Dengue Outbreaks in High-Income Area, Kaohsiung City, Taiwan, 2003–2009
Chia-Hsien Lin

, Karin L. Schiøler, Martin R. Jepsen, Chi-Kung Ho, Shu-Hua Li, and Flemming Konradsen
Author affiliations: University of Copenhagen, Copenhagen, Denmark (C.-H. Lin, K.L. Schiøler, M.R. Jepsen, F. Konradsen); National Taiwan University, Taipei, Taiwan (C.-H. Lin); Kaohsiung City Government, Kaohsiung City, Taiwan (C.-K. Ho, S.-H. Li); Kaohsiung Medical University, Kaohsiung City (C.-K. Ho); and National Sun Yat-Sen University, Kaohsiung City (S.-H. Li)
Table 1
| Age group, y, sex | No. cases | Incidence rate/100,000 persons | p value† | No. DHF cases | No. fatal cases | Fatality rate, % |
| --- | --- | --- | --- | --- | --- | --- |
| 0–4 | | | | | | |
| M | 14 | 5.7 | 0.184 | 2 | 0 | 0 |
| F | 7 | 3.1 | | 0 | 0 | 0 |
| All | 21 | 4.5 | | 2 | 0 | 0 |
| 5–14 | | | | | | |
| M | 90 | 12.7 | 0.497 | 0 | 0 | 0 |
| F | 74 | 11.3 | | 1 | 0 | 0 |
| All | 164 | 12.0 | | 1 | 0 | 0 |
| 15–24 | | | | | | |
| M | 134 | 17.1 | 0.002‡ | 2 | 0 | 0 |
| F | 82 | 11.1 | | 2 | 0 | 0 |
| All | 216 | 14.3 | | 4 | 0 | 0 |
| 25–34 | | | | | | |
| M | 144 | 15.9 | 0.582 | 0 | 0 | 0 |
| F | 135 | 14.7 | | 0 | 0 | 0 |
| All | 279 | 15.3 | | 0 | 0 | 0 |
| 35–44 | | | | | | |
| M | 157 | 18.2 | 0.968 | 1 | 0 | 0 |
| F | 161 | 17.7 | | 0 | 0 | 0 |
| All | 318 | 17.9 | | 1 | 0 | 0 |
| 45–54 | | | | | | |
| M | 189 | 23.4 | 0.097 | 0 | 0 | 0 |
| F | 234 | 27.1 | | 0 | 0 | 0 |
| All | 423 | 25.3 | | 0 | 0 | 0 |
| 55–64 | | | | | | |
| M | 167 | 35.0 | 0.142 | 1 | 0 | 0 |
| F | 210 | 41.1 | | 4 | 1 | 25.0 |
| All | 377 | 37.9 | | 5 | 1 | 20.0 |
| 65–74 | | | | | | |
| M | 96 | 35.0 | 0.352 | 5 | 2 | 40.0 |
| F | 118 | 39.4 | | 4 | 1 | 25.0 |
| All | 214 | 37.3 | | 9 | 3 | 33.3 |
| >74 | | | | | | |
| M | 44 | 21.9 | 0.418 | 5 | 3 | 60.0 |
| F | 31 | 18.1 | | 0 | 0 | 0 |
| All | 75 | 20.2 | | 5 | 3 | 60.0 |
| Total | | | | | | |
| M | 1,035 | 19.9 | 0.624 | 16 | 5 | 31.3 |
| F | 1,052 | 19.4 | | 11 | 2 | 18.2 |
| All | 2,087 | 19.6 | | 27 | 7 | 25.9 |
*DHF, dengue hemorrhagic fever.
†Difference in incidence between male and female population for the age group given.
‡Level of significance p<0.05.
The conclusions, findings, and opinions expressed by authors contributing to this journal do not necessarily reflect the official position of the U.S. Department of Health and Human Services, the Public Health Service, the Centers for Disease Control and Prevention, or the authors' affiliated institutions. Use of trade names is for identification only and does not imply endorsement by any of the groups named above.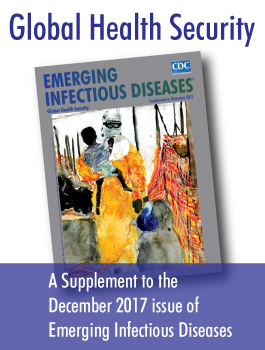 Antimicrobial Drug Resistance and Gonorrhea— (Length: 8:35)
Related Information
Additional Resources
Page created: September 13, 2012
Page last updated: September 13, 2012
Page last reviewed: September 13, 2012