Volume 18, Number 11—November 2012
Research
Sources of Dengue Viruses Imported into Queensland, Australia, 2002–2010
David Warrilow

, Judith A. Northill, and Alyssa T. Pyke
Author affiliations: Queensland Health Forensic and Scientific Services, Archerfield, Queensland, Australia
Table 2
| Serotype/sequence name | Geographic origin | Year isolated | GenBank accession no. |
| --- | --- | --- | --- |
| DENV-1 | | | |
| Bali 2003 | Bali | 2003 | JN415488 |
| Bali 2010a | Bali | 2010 | JN415489 |
| Bali 2010b | Bali | 2010 | JN415490 |
| Bali 2010c | Bali | 2010 | JN415491 |
| Bali 2010d | Bali | 2010 | JN415492 |
| Bali 2010e | Bali | 2010 | JN415493 |
| Bali 2010f | Bali | 2010 | JN415494 |
| Cairns 2003 | Cairns, Australia | 2003 | JN415495 |
| Cambodia 2007 | Cambodia | 2007 | JN415496 |
| Cook Islands 2002 | Cook Islands | 2002 | JN415497 |
| Cook Islands 2006 | Cook Islands | 2006 | JN415498 |
| East Timor 2000 | Timor-Leste | 2000 | JN415499 |
| East Timor 2008 | Timor-Leste | 2008 | JN415500 |
| East Timor 2009 | Timor-Leste | 2009 | JN415501 |
| East Timor 2010 | Timor-Leste | 2010 | JN415502 |
| Fiji 2002 | Fiji | 2002 | JN415503 |
| Fiji 2006a | Fiji | 2006 | JN415504 |
| Fiji 2006b | Fiji | 2006 | JN415505 |
| Guyana 2008 | Guyana | 2008 | JN415506 |
| India 2008 | India | 2008 | JN415507 |
| India 2010 | India | 2010 | JN415486 |
| Indonesia 2010a | Indonesia | 2010 | JN415508 |
| Indonesia 2010b | Indonesia | 2010 | JN415510 |
| Jakarta 2004 | Jakarta | 2004 | AY858983† |
| Laos 2007 | Laos | 2007 | JN415509 |
| Malaysia 1972 | Malaysia | 1972 | AF425622† |
| Malaysia 2005 | Malaysia | 2005 | JN415511 |
| Malaysia 2008 | Malaysia | 2008 | JN415512 |
| Malaysia 2010 | Malaysia | 2010 | JN415513 |
| Mareeba 2003 | Mareeba, Australia | 2003 | JN415514 |
| Palau 2000 | Palau | 2000 | JN415515 |
| Philippines 2005 | The Philippines | 2005 | JN415516 |
| Philippines 2010 | The Philippines | 2010 | JN415517 |
| PNG 2003 | Papua New Guinea | 2003 | JN415518 |
| PNG 2009 | Papua New Guinea | 2009 | JN415519 |
| Samoa 2001 | Samoa | 2001 | JN415520 |
| Singapore 2003 | Singapore | 2003 | FJ469907† |
| Singapore 2005 | Singapore | 2005 | EU081246† |
| Singapore 2005 | Singapore | 2005 | EU081247† |
| Singapore 2008 | Singapore | 2008 | JN415521 |
| Solomon Islands 2002 | Solomon Islands | 2002 | JN415522 |
| Southeast Asia 2007 | Southeast Asia | 2007 | JN415523 |
| Southeast Asia 2005 | Southeast Asia | 2005 | JN415529 |
| Sri Lanka 2004 | Sri Lanka | 2004 | JN415524 |
| Sumatra 1998 | Sumatra | 1998 | AB189121† |
| Thailand 1954 | Thailand | 1954 | D10513† |
| Thailand 1980 | Thailand | 1980 | AY732474† |
| Thailand 2001 | Thailand | 2001 | JN415525 |
| Thailand 2008a | Thailand | 2008 | JN415526 |
| Thailand 2008b | Thailand | 2008 | JN415527 |
| Thailand 2010 | Thailand | 2010 | JN415528 |
| Tonga 2008 | Tonga | 2008 | JN415530 |
| Townsville 2008 | Townsville, Australia | 2008 | JN415531 |
| Townsville 2009 | Townsville, Australia | 2009 | JN415532 |
| Venezuela 2007 | Venezuela | 2007 | EU482609† |
| Vietnam 2006 | Vietnam | 2006 | JN415533 |
| Vietnam 2006 | Vietnam | 2006 | EU482818† |
| Vietnam 2008a | Vietnam | 2008 | JN415534 |
| Vietnam 2008b | Vietnam | 2008 | JN415535 |
| Vietnam South 2008 | Vietnam | 2008 | GU131812† |
| Vietnam 2010 | Vietnam | 2010 | JN415487 |
| Yap Island 2004 | Yap Island | 2004 | AB204803† |
| DENV-2 | | | |
| Bali 2009 | Bali | 2009 | JN568242 |
| Bali 2010 | Bali | 2010 | JN568243 |
| Borneo 2009 | Borneo | 2009 | JN568247 |
| Brunei 2005 | Brunei | 2005 | EU179858† |
| Cairns 2003a | Cairns, Australia | 2003 | JN568248 |
| Cairns 2003b | Cairns, Australia | 2003 | JN568249 |
| Cairns 2004 | Cairns, Australia | 2004 | JN568250 |
| Cairns 2006 | Cairns, Australia | 2006 | JN568251 |
| Cairns 2008 | Cairns, Australia | 2008 | JN568252 |
| Cairns 2010 | Cairns, Australia | 2010 | JN568253 |
| Cambodia 2003 | Cambodia | 2003 | GQ868621† |
| Cambodia 2008 | Cambodia | 2008 | GU131924† |
| China 2001 | China | 2001 | EF051521† |
| East Timor 2000 | Timor-Leste | 2000 | JN568254 |
| East Timor 2002 | Timor-Leste | 2002 | JN568255 |
| East Timor 2004 | Timor-Leste | 2004 | JN568256 |
| East Timor 2010 | Timor-Leste | 2010 | JN568257 |
| India 2001 | India | 2001 | DQ448237† |
| India 2009 | India | 2009 | JN568258 |
| India 2003 | India | 2003 | JN568260 |
| India 2010 | India | 2010 | JN568259 |
| Indonesia 2004 | Indonesia | 2004 | AY858035† |
| Kuranda 2002 | Kuranda, Australia | 2002 | JN568261 |
| Laos 2010 | Laos | 2010 | JN568244 |
| Mt Isa 2010 | Mt Isa, Australia | 2010 | JN568262 |
| New Guinea C 1944 | New Guinea | 1944 | AF038403† |
| Peru 1996 | Peru | 1996 | IQT1797† |
| Philippines 2003 | The Philippines | 2003 | JN568263 |
| Philippines 2010a | The Philippines | 2010 | JN568264 |
| Philippines 2010b | The Philippines | 2010 | JN568265 |
| PNG 2003 | PNG | 2003 | JN568266 |
| PNG 2009 | PNG | 2009 | JN568241 |
| PNG 2010a | PNG | 2010 | JN568267 |
| PNG 2010b | PNG | 2010 | JN568268 |
| PNG 2010c | PNG | 2010 | JN568269 |
| PNG 2010d | PNG | 2010 | JN568270 |
| Singapore 2008 | Singapore | 2008 | GU370051† |
| Southeast Asia 2010b | Southeast Asia | 2010 | JN568276 |
| Southeast Asia 2010a | Southeast Asia | 2010 | JN568277 |
| Sri Lanka 1996 | Sri Lanka | 1996 | FJ882602† |
| Sumatra 2009 | Sumatra | 2009 | JN568271 |
| Sumatra 2010 | Sumatra | 2010 | JN568272 |
| Taiwan 2001 | Taiwan | 2001 | DQ645541† |
| Thailand 1996 | Thailand | 1996 | AF100459† |
| Thailand 2001 | Thailand | 2001 | DQ181797† |
| Thailand 2007 | Thailand | 2007 | JN568273 |
| Thailand 2010a | Thailand | 2010 | JN568274 |
| Thailand 2010b | Thailand | 2010 | JN568275 |
| Thailand 2010c | Thailand | 2010 | JN568245 |
| Torres Strait 2003 | Torres Strait, Australia | 2003 | JN568278 |
| Townsville 1993 | Townsville, Australia | 1993 | AY037116† |
| Townsville 2010a | Townsville, Australia | 2010 | JN568279 |
| Townsville 2010b | Townsville, Australia | 2010 | JN568246 |
| Tully 2010 | Tully, Australia | 2010 | JN568280 |
| Venezuela 1990 | Venezuela | 1990 | GQ868540† |
| Vietnam 2005 | Vietnam | 2005 | FM210207† |
| Vietnam 2006 | Vietnam | 2006 | EU569721† |
| Vietnam 2010a | Vietnam | 2010 | JN568281 |
| Vietnam 2010b | Vietnam | 2010 | JN568282 |
| DENV-3 | | | |
| Bali 2009 | Bali | 2009 | JN568284 |
| Bali 2010a | Bali | 2010 | JN568283 |
| Bali 2010b | Bali | 2010 | JN575560 |
| Bali 2010c | Bali | 2010 | JN575561 |
| Cairns 1998 | Cairns, Australia | 1998 | JN575562 |
| Cairns 2008a | Cairns, Australia | 2008 | JN575563 |
| Cairns 2008 | Cairns, Australia | 2008 | JN575564 |
| Cambodia 2006 | Cambodia | 2006 | JN575565 |
| East Timor 2000 | Timor-Leste | 2000 | JN575566 |
| Fiji 1992 | Fiji | 1992 | L11422† |
| India 1984 | India | 1984 | L11424† |
| Indonesia 1985 | Indonesia | 1985 | L11428† |
| Indonesia 1998 | Indonesia | 1998 | AY265857† |
| Indonesia 2004a | Indonesia | 2004 | AY858037† |
| Indonesia 2004b | Indonesia | 2004 | AY858047† |
| Indonesia 2008a | Indonesia | 2008 | JN575567 |
| Indonesia 2008b | Indonesia | 2008 | JN575568 |
| Philippines 1983 | The Philippines | 1983 | L11432† |
| Philippines 1997 | The Philippines | 1997 | AY496879† |
| Philippines 2010 | The Philippines | 2010 | JN575570 |
| PNG 2008 | Papua New Guinea | 2008 | JN575571 |
| PNG 2010a | Papua New Guinea | 2010 | JN575572 |
| PNG 2010b | Papua New Guinea | 2010 | JN575573 |
| Puerto Rico 1977 | Puerto Rico | 1977 | L11434† |
| Samoa 1986 | Samoa | 1986 | L11435† |
| Singapore 2005 | Singapore | 2005 | EU081221† |
| Southeast Asia 2008 | Southeast Asia | 2008 | JN575569 |
| Sri Lanka 1991 | Sri Lanka | 1991 | L11438† |
| Tahiti 1989 | Tahiti | 1989 | L11619† |
| Taiwan 1998 | Taiwan | 1998 | DQ675532† |
| Taiwan 1999 | Taiwan | 1999 | DQ675533† |
| Thailand 1973 | Thailand | 1973 | L11620† |
| Thailand 1987 | Thailand | 1987 | L11442† |
| Thailand 1997a | Thailand | 1997 | JN575574 |
| Thailand 1997b | Thailand | 1997 | JN575575 |
| Thailand 2010 | Thailand | 2010 | JN575576 |
| Townsville 2006 | Townsville, Australia | 2006 | JN575577 |
| Townsville 2007 | Townsville, Australia | 2007 | JN575578 |
| Townsville 2009 | Townsville, Australia | 2009 | JN575579 |
| Vietnam 2007 | Vietnam | 2007 | EU482461† |
| Vietnam 2008 | Vietnam | 2008 | JN575580 |
| DENV-4 | | | |
| Bali 2010 | Bali | 2010 | JN575583 |
| Brazil 1982 | Brazil | 1982 | U18425† |
| Cairns 2002 | Cairns, Australia | 2002 | JN575584 |
| China 2001 | China | 2001 | AF289029† |
| Cook Islands 2009 | Cook Islands | 2009 | JN575582 |
| Dominica 1981 | Dominica | 1981 | AF326573† |
| East Timor 2000 | Timor-Leste | 2000 | JN575585 |
| East Timor 2007 | Timor-Leste | 2007 | JN575586 |
| El Salvador 1983 | El Salvador | 1983 | U18426† |
| Fiji 2008 | Fiji | 2008 | JN575587 |
| Indonesia 1973 | Indonesia | 1973 | U18428† |
| Indonesia 1977 | Indonesia | 1977 | U18430† |
| Indonesia 2010a | Indonesia | 2010 | JN575588 |
| Indonesia 2010b | Indonesia | 2010 | JN575589 |
| Innisfail 2009 | Innisfail, Australia | 2009 | JN575581 |
| Jakarta 2004 | Jakarta | 2004 | AY858049† |
| Malaysia 2009 | Malaysia | 2009 | JN575590 |
| New Caledonia 1984 | New Caledonia | 1984 | U18432† |
| Philippines 1984 | The Philippines | 1984 | U18435† |
| Philippines 2004 | The Philippines | 2004 | JN575591 |
| Puerto Rico 1986 | Puerto Rico | 1986 | U18436† |
| Samoa 2008 | Samoa | 2008 | JN575592 |
| Solomon Islands 2008 | Solomon Islands | 2008 | JN575593 |
| Sri Lanka 1978 | Sri Lanka | 1978 | U18437† |
| Tahiti 1985 | Tahiti | 1985 | U18439† |
| Thailand 1978 | Thailand | 1978 | U18441† |
| Thailand 1984 | Thailand | 1984 | U18442† |
| Thailand 1997 | Thailand | 1997 | AY618988† |
| Thailand 2001 | Thailand | 2001 | AY618992† |
| Thailand 2010 | Thailand | 2010 | JN575594 |
| Torres Strait 2005 | Torres Strait, Australia | 2005 | JN575595 |
| Townsville 2005 | Townsville, Australia | 2005 | JN575596 |
*DENV, dengue virus; PNG, Papua New Guinea.
†Sequences obtained from GenBank.
The conclusions, findings, and opinions expressed by authors contributing to this journal do not necessarily reflect the official position of the U.S. Department of Health and Human Services, the Public Health Service, the Centers for Disease Control and Prevention, or the authors' affiliated institutions. Use of trade names is for identification only and does not imply endorsement by any of the groups named above.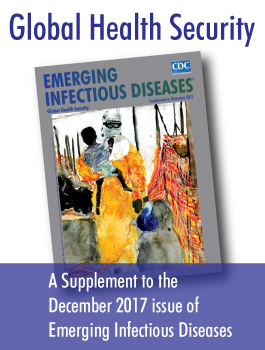 Antimicrobial Drug Resistance and Gonorrhea— (Length: 8:35)
Related Information
Additional Resources
Page created: October 15, 2012
Page last updated: October 15, 2012
Page last reviewed: October 15, 2012