Volume 20, Number 1—January 2014
CME ACTIVITY - Research
Raw Milk Consumption among Patients with Non–Outbreak-related Enteric Infections, Minnesota, USA, 2001–2010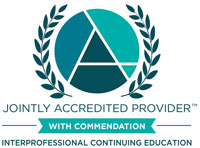 Earning CME Credit
To obtain credit, you should first read the journal article. After reading the article, you should be able to answer the following, related, multiple-choice questions. To complete the questions (with a minimum 70% passing score) and earn continuing medical education (CME) credit, please go to www.medscape.org/journal/eid. Credit cannot be obtained for tests completed on paper, although you may use the worksheet below to keep a record of your answers. You must be a registered user on Medscape.org. If you are not registered on Medscape.org, please click on the New Users: Free Registration link on the left hand side of the website to register. Only one answer is correct for each question. Once you successfully answer all post-test questions you will be able to view and/or print your certificate. For questions regarding the content of this activity, contact the accredited provider, CME@medscape.net. For technical assistance, contact CME@webmd.net. American Medical Association's Physician's Recognition Award (AMA PRA) credits are accepted in the US as evidence of participation in CME activities. For further information on this award, please refer to http://www.ama-assn.org/ama/pub/category/2922.html. The AMA has determined that physicians not licensed in the US who participate in this CME activity are eligible for AMA PRA Category 1 Credits™. Through agreements that the AMA has made with agencies in some countries, AMA PRA credit may be acceptable as evidence of participation in CME activities. If you are not licensed in the US, please complete the questions online, print the certificate and present it to your national medical association for review.
Article Title:
Raw Milk Consumption among Patients with Non–Outbreak-related Enteric Infections, Minnesota, USA, 2001–2010
CME Questions
1. You are seeing a pair of brothers, ages 4 and 10 years, for a 2-day history of fever and loose stools. The boys' mother explains that they had been drinking raw milk for the past week. What should you consider regarding foodborne illness associated with the consumption of raw milk?
A. Outbreaks of illness account for many more cases of foodborne illness associated with raw milk compared with sporadic cases
B. The risk for illness with raw dairy products is approximately 150 times that associated with pasteurized products
C. Public health records accurately describe the prevalence of sporadic foodborne illness
D. Less than 1% of cases in the current study reported raw milk exposure before their infection
2. What was the most common infection associated with raw milk consumption in the current study?
A. Cryptosporidium species
B. Campylobacter species
C. Salmonella species
D. Escherichia coli
3. As you evaluate these patients, what should you consider regarding the clinical presentation of patients with illness related to raw milk in the current study?
A. Infections affected both genders equally
B. One-quarter of affected individuals were younger than 5 years
C. Hispanic adults were particularly at risk for infection
D. Cases were spread equally throughout the year
4. What was the principal source of raw milk among individuals infected in the current study?
A. Urban farmers' markets
B. Unlicensed roadside farm stands
C. Their own dairy farm or a relative's dairy farm
D. Daycare or school
Activity Evaluation
1. The activity supported the learning objectives.

Strongly Disagree

Strongly Agree

1

2

3

4

5

2. The material was organized clearly for learning to occur.

Strongly Disagree

Strongly Agree

1

2

3

4

5

3. The content learned from this activity will impact my practice.

Strongly Disagree

Strongly Agree

1

2

3

4

5

4. The activity was presented objectively and free of commercial bias.

Strongly Disagree

Strongly Agree

1

2

3

4

5
>
Page created: January 03, 2014
Page last updated: January 03, 2014
Page last reviewed: January 03, 2014