Volume 20, Number 2—February 2014
CME ACTIVITY - Online Report
Peer Reviewed Report Available Online Only
Special Considerations for Prophylaxis for and Treatment of Anthrax in Pregnant and Postpartum Women
Suggested citation for this article
In 2001, the United States experienced a bioterrorist attack involving Bacillus anthracis spore dissemination via the postal service (1). Anthrax continues to be a high-priority threat agent and remains a major focus of national emergency preparedness planning (2). As part of a comprehensive plan for anthrax readiness, it is important to plan for the needs of pregnant, postpartum, and lactating (P/PP/L) women because of their unique immunology and physiology (3) and the complexities of balancing maternal and fetal risks.
References
Jernigan DB, Raghunathan PL, Bell BP, Brechner R, Bresnitz EA, Butler JC, Investigation of bioterrorism-related anthrax, United States, 2001: epidemiologic findings. Emerg Infect Dis. 2002;8:1019–28. DOIPubMed
Institute of Medicine. Prepositioning antibiotics for anthrax. 2011 Sept [cited 2012 Feb 9]. http://www.iom.edu/Reports/2011/Prepositioning-Antibiotics-for-Anthrax.aspx
Jamieson DJ, Ellis JE, Jernigan DB, Treadwell TA. Emerging infectious disease outbreaks: old lessons and new challenges for obstetrician-gynecologists. Am J Obstet Gynecol. 2006;194:1546–55. DOIPubMed
Meaney-Delman D, Zotti ME, Rasmussen SA, Strasser S, Shadomy S, Turcios-Ruiz RM, Anthrax cases in pregnant and postpartum women: a systematic review. Obstet Gynecol. 2012;120:1439–49 .PubMed
Meaney-Delman D, Rasmussen SA, Beigi RH, Zotti ME, Bower W, Hutchings Y, Safety and pharmacokinetics of antibiotics used for anthrax prophylaxis and treatment: a systematic review. Obstet Gynecol. 2013;12294:885–900. DOIPubMed
Stern EJ, Uhde KB, Shadomy SV, Messonnier N. Conference report on public health and clinical guidelines for anthrax. Emerg Infect Dis. 2008;14:e1. DOIPubMed
Wright JG, Quinn CP, Shadomy S, Messonnier N. Use of anthrax vaccine in the United States: recommendations of the Advisory Committee on Immunization Practices (ACIP), 2009. MMWR Recomm Rep. 2010;59:1–30 .PubMed
Hendricks KA, Wright ME, Shadomy SV, Bradley JS, Morrow MG, Pavia AT, Centers for Disease Control and Prevention expert panel meetings on prevention and treatment of anthrax in adults. [Internet]. Emerg Infect Dis. 2014;20:e1 .DOI
Ryan MA, Smith TC, Sevick CJ, Honner WK, Loach RA, Moore CA, Birth defects among infants born to women who received anthrax vaccine in pregnancy. Am J Epidemiol. 2008;168:434–42. DOIPubMed
Gall SA, Myers J, Pichichero M. Maternal immunization with tetanus-diphtheria-pertussis vaccine: effect on maternal and neonatal serum antibody levels. Am J Obstet Gynecol. 2011;204:334 e1–5.
Zaman K, Roy E, Arifeen SE, Rahman M, Raqib R, Wilson E, Effectiveness of maternal influenza immunization in mothers and infants. N Engl J Med. 2008;359:1555–64. DOIPubMed
Sheffield JS, Hickman A, Tang J, Moss K, Kourosh A, Crawford NM, Efficacy of an accelerated hepatitis B vaccination program during pregnancy. Obstet Gynecol. 2011;117:1130–5. DOIPubMed
Leuridan E, Hens N, Peeters N, de Witte L, Van der Meeren O, Van Damme P. Effect of a prepregnancy pertussis booster dose on maternal antibody titers in young infants. Pediatr Infect Dis J. 2011;30:608–10. DOIPubMed
Quiambao BP, Nohynek HM, Kayhty H, Ollgren JP, Gozum LS, Gepanayao CP, Immunogenicity and reactogenicity of 23-valent pneumococcal polysaccharide vaccine among pregnant Filipino women and placental transfer of antibodies. Vaccine. 2007;25:4470–7. DOIPubMed
Cono J, Cragan JD, Jamieson DJ, Rasmussen SA. Prophylaxis and treatment of pregnant women for emerging infections and bioterrorism emergencies. Emerg Infect Dis. 2006;12:1631–7. DOIPubMed
Cipro [package insert]. West Haven (CT): Bayer Healthcare; 2004.
Bradley JS, Jackson MA. The use of systemic and topical fluoroquinolones. Pediatrics. 2011;128:e1034–45. DOIPubMed
Ciprofloxacin (Reprotext document). In: Klasco RK, editor. Reprotext database, version 5.1. Greenwood Village (CO): Thomson Micromedex; 2012.
Nahum GG, Uhl K, Kennedy DL. Antibiotic use in pregnancy and lactation: What is and is not known about teratogenic and toxic risks. Obstet Gynecol. 2006;107:1120–38. DOIPubMed
Vibramycin hyclate (doxycyline hyclate capsules, USP) [package insert]. New York: Pfizer Laboratories; 2007.
Doxycycline (Reprotext document). In: Klasco RK, editor. Reprotext database, version 5.1. Greenwood Village (CO); Thomson Micromedex; 2012.
Holty JE, Bravata DM, Liu H, Olshen RA, McDonald KM, Owens DK. Systematic review: a century of inhalational anthrax cases from 1900 to 2005. Ann Intern Med. 2006;144:270–80. DOIPubMed
Friedlander AM, Welkos SL, Pitt ML, Ezzell JW, Worsham PL, Rose KJ, Postexposure prophylaxis against experimental inhalation anthrax. J Infect Dis. 1993;167:1239–43. DOIPubMed
Schaefer C, Amoura-Elefant E, Vial T, Ornoy A, Garbis H, Robert E, Pregnancy outcome after prenatal quinolone exposure. Evaluation of a case registry of the European Network of Teratology Information Services (ENTIS). Eur J Obstet Gynecol Reprod Biol. 1996;69:83–9. DOIPubMed
Corrado ML, Struble WE, Peter C, Hoagland V, Sabbaj J. Norfloxacin: review of safety studies. Am J Med. 1987;82:22–6. DOIPubMed
Cukierski MA, Hendrickx AG, Prahalada S, Tarantal AF, Hess DL, Lasley BL, Embryotoxicity studies of norfloxacin in cynomolgus monkeys. II. Role of progesterone. Teratology. 1992;46:429–38. DOIPubMed
Ain DL, Narula J, Sengupta PP. Cardiovascular imaging and diagnostic procedures in pregnancy. Cardiol Clin. 2012;30:331–41. DOIPubMed
Ouzounian JG, Elkayam U. Physiologic changes during normal pregnancy and delivery. Cardiol Clin. 2012;30:317–29. DOIPubMed
American College of Obstetrics and Gynecology. Practice Bulletin no. 100: critical care in pregnancy. Obstet Gynecol. 2009;113:443–50 .PubMed
Martin SR, Foley MR. Intensive care in obstetrics: An evidence-based review. Am J Obstet Gynecol. 2006;195:673–89. DOIPubMed
American College of Obstetrics and Gynecology. Practice Bulletin no. 127: management of preterm labor. Obstet Gynecol. 2012;119:1308–17. DOIPubMed
Raxibacumab [package insert]. Research Triangle Park (NC): GlaxoSmithKline; 2012.
DeSesso JM, Williams AL, Ahuja A, Bowman CJ, Hurtt ME. The placenta, transfer of immunoglobulins, and safety assessment of biopharmaceuticals in pregnancy. Crit Rev Toxicol. 2012;42:185–210. DOIPubMed
Branch DW, Porter TF, Paidas MJ, Belfort MA, Gonik B. Obstetric uses of intravenous immunoglobulin: successes, failures, and promises. J Allergy Clin Immunol. 2001;108:S133–8. DOIPubMed
Fridman D, Steinberg E, Azhar E, Weedon J, Wilson TE, Minkoff H. Predictors of H1N1 vaccination in pregnancy. Am J Obstet Gynecol. 2011;204:S124–7. DOIPubMed
Palmeira P, Quinello C, Silveira-Lessa AL, Zago CA, Carneiro-Sampaio M. IgG placental transfer in healthy and pathological pregnancies. Clin Dev Immunol. 2012;2012:985646.
Onyango-Makumbi C, Omer SB, Mubiru M, Moulton LH, Nakabiito C, Musoke P, Safety and efficacy of HIV hyperimmune globulin for prevention of mother-to-child HIV transmission in HIV-1–infected pregnant women and their infants in Kampala, Uganda (HIVIGLOBb/NVP study). J Acquir Immune Defic Syndr. 2011;58:399–407. DOIPubMed
Bussel JB, Berkowitz RL, Lynch L, Lesser ML, Paidas MJ, Huang CL, Antenatal management of alloimmune thrombocytopenia with intravenous gamma-globulin: a randomized trial of the addition of low-dose steroid to intravenous gamma-globulin. Am J Obstet Gynecol. 1996;174:1414–23. DOIPubMed
Perricone R, De Carolis C, Kroegler B, Greco E, Giacomelli R, Cipriani P, Intravenous immunoglobulin therapy in pregnant patients affected with systemic lupus erythematosus and recurrent spontaneous abortion. Rheumatology (Oxford). 2008;47:646–51. DOIPubMed
Ensom MH, Stephenson MD. A two-center study on the pharmacokinetics of intravenous immunoglobulin before and during pregnancy in healthy women with poor obstetrical histories. Hum Reprod. 2011;26:2283–8. DOIPubMed
Technical Appendix
Suggested citation for this article: Meaney-Delman D, Zotti ME, Creanga AA, Misegades LK, Wako E, Treadwell TA, et al; Workgroup on Anthrax in Pregnant and Postpartum Women. Special considerations for treatment of anthrax in pregnant and postpartum women. Emerg Infect Dis [Internet]. 2014 Feb [date cited]. http://dx.doi.org/10.3201/eid2002.130611
DOI: 10.3201/eid2002.130611
The conclusions, findings, and opinions expressed by authors contributing to this journal do not necessarily reflect the official position of the U.S. Department of Health and Human Services, the Public Health Service, the Centers for Disease Control and Prevention, or the authors' affiliated institutions. Use of trade names is for identification only and does not imply endorsement by any of the groups named above.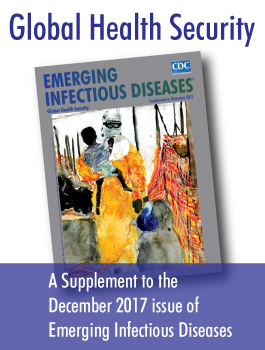 Antimicrobial Drug Resistance and Gonorrhea— (Length: 8:35)
Related Information
Additional Resources
Page created: January 17, 2014
Page last updated: January 17, 2014
Page last reviewed: January 17, 2014