Volume 21, Number 12—December 2015
Dispatch
Sindbis and Middelburg Old World Alphaviruses Associated with Neurologic Disease in Horses, South Africa
Figure 1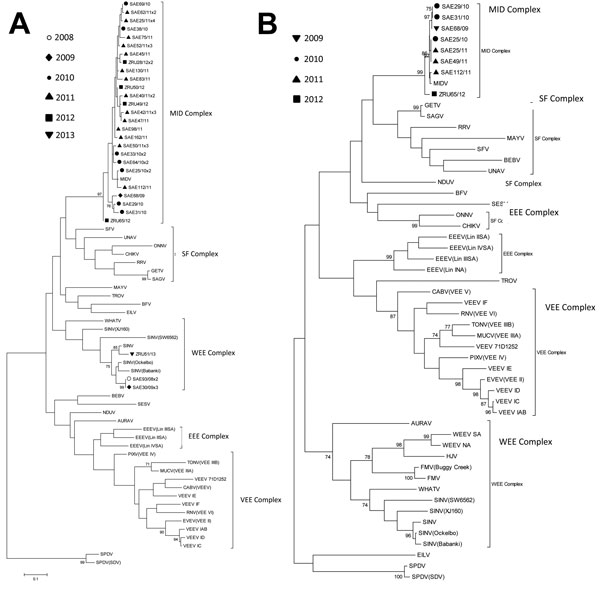 References
Calisher

CH

,

Karabatsos

N

. Arbovirus serogroups: definition and geographic distribution. In: Monath TP, editor. The arboviruses: epidemiology and ecology. Baca Raton (FL): CRC Press;

1988

. p. 19–57.

Lloyd

G

. Alphaviruses. In: Zuckerman AJ, Banatvala JE, Griffiths PD, Schoub B, Mortimer P, editors. Principles and practices of clinical virology. West-Sussex (UK): Wiley-Blackwell; 2009. p. 643–68.

McIntosh

BM

. The epidemiology of arthropod-borne viruses in Southern Africa [dissertation]. Pretoria (SA): University of Pretoria; 1980.
Page created: November 17, 2015
Page updated: November 17, 2015
Page reviewed: November 17, 2015