Emerging Infectious Diseases 20-year Timeline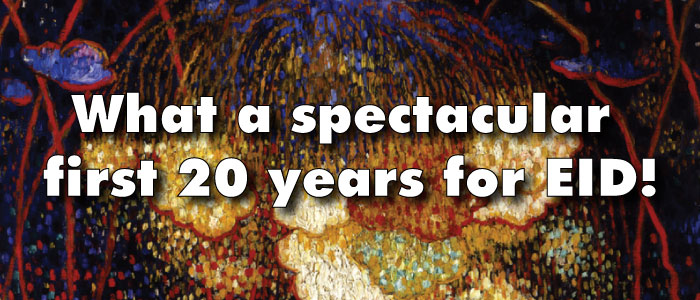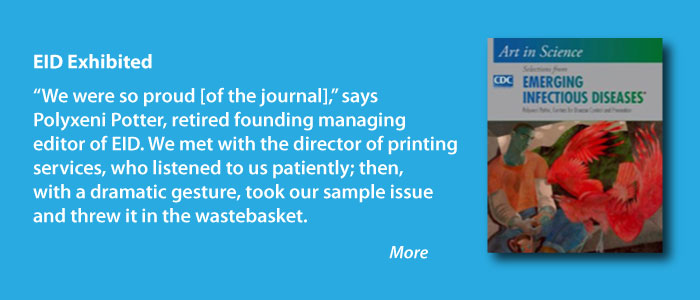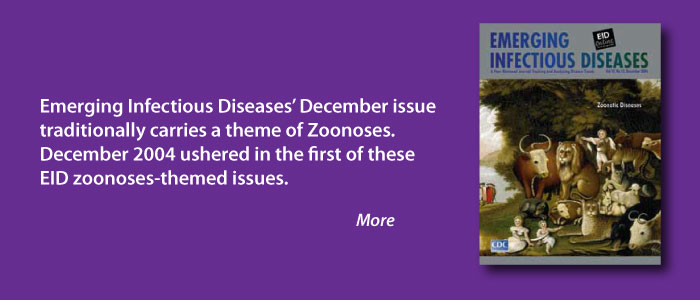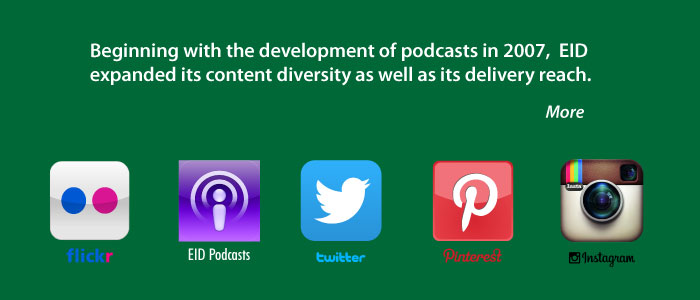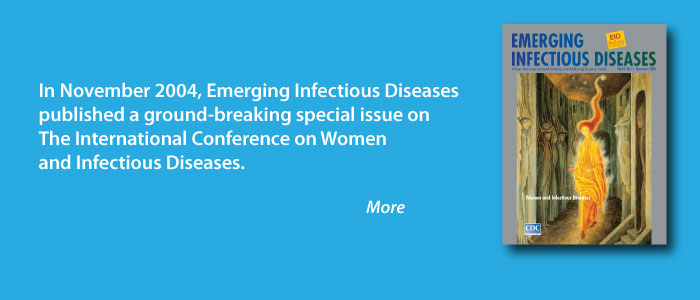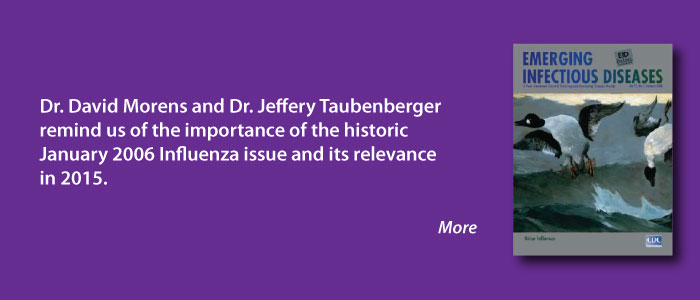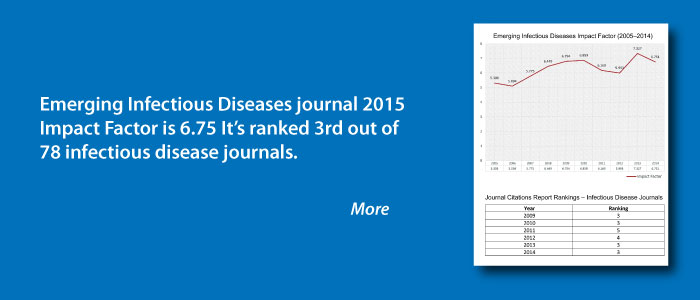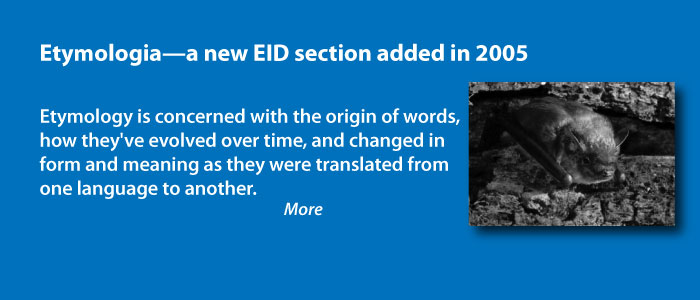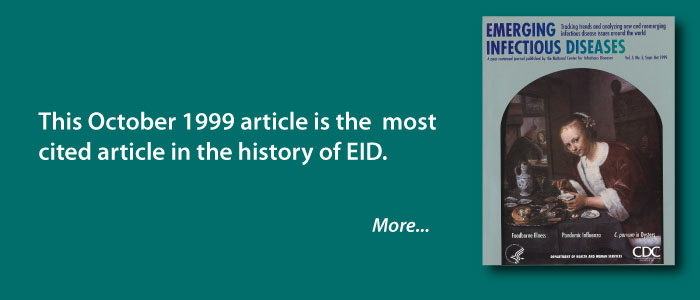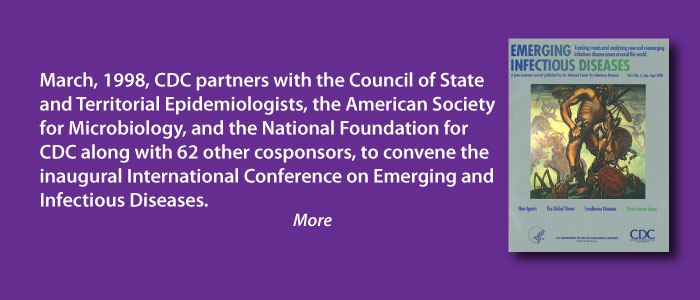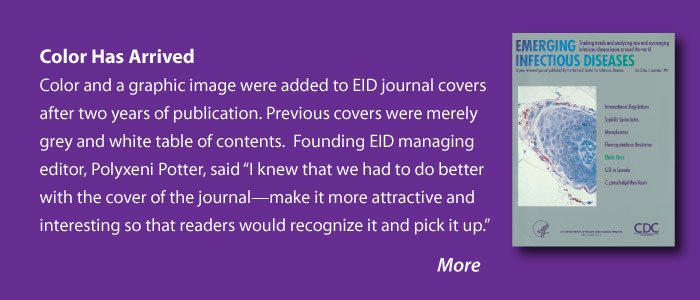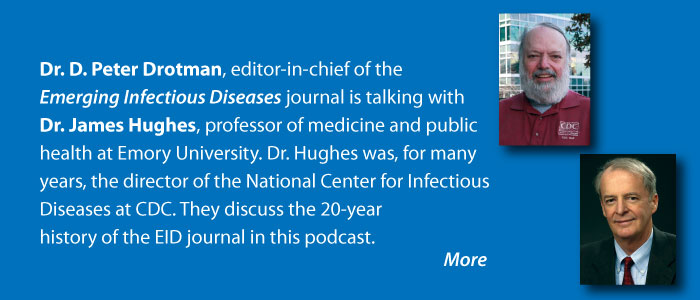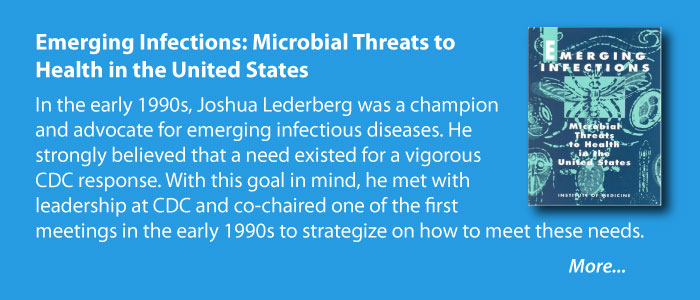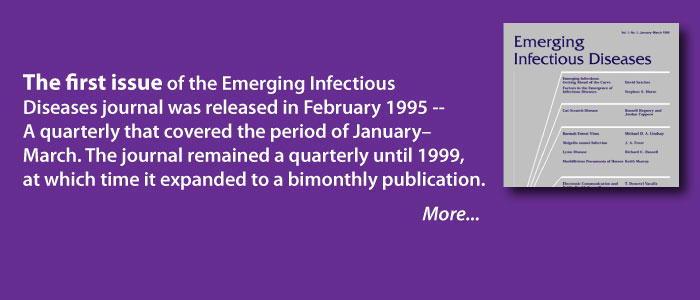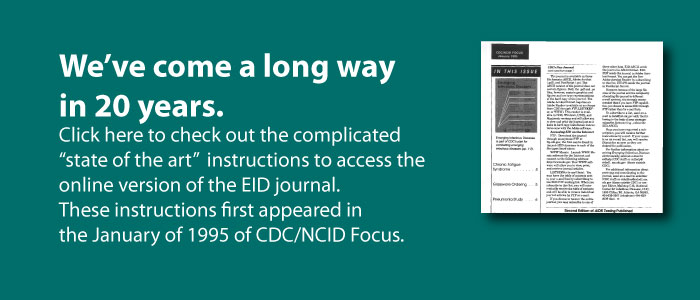 The EID journal is celebrating 20 years of publication, online and in print. We will
commemorate this milestone with a dynamic online timeline, incorporating photos,
podcasts, videos, and stories highlighting key events in EID's history throughout the
year. Check back regularly to see the newest postings.
If you have a memory of the EID journal from the last 20 years, which you would like to share on
this site, please send to eideditor@cdc.gov, attention Sarah Gregory.
Page created: November 29, 2012
Page updated: December 23, 2015
Page reviewed: December 23, 2015