Leishmaniasis
What is leishmaniasis?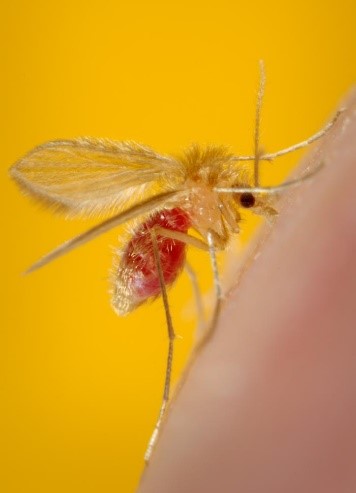 Leishmaniasis is disease caused by a parasite. Sand flies can spread this parasite to people when they bite them.
Two common forms of leishmaniasis are cutaneous and visceral.
The most common symptom of cutaneous leishmaniasis is skin sores that can change in size and appearance over time. The sores may be closed, like a lump or a bump, or open (ulcer). Some people have swollen glands near the sores.
Common symptoms of visceral leishmaniasis are fever and weight loss. People with visceral leishmaniasis can also have an enlarged spleen and liver, low red blood cell count (anemia), low white blood cell count (leukopenia), and low platelet count (thrombocytopenia).
Some people with leishmaniasis never have symptoms.
Who is at risk?
Sand flies are found in some parts of Asia, the Middle East, Africa, Southern Europe, Mexico, Central America, and South America. Travelers going to these areas are at risk of being bitten by sand flies and getting infected.
See if leishmaniasis is a concern at your destination.
What can travelers do to prevent leishmaniasis?
There is no vaccine or medicine that prevents leishmaniasis. Travelers can protect themselves from infection by preventing sand fly bites.
Travelers can take the following steps to prevent sand fly bites:

If you traveled and feel sick, particularly if you have a fever, talk to a healthcare provider, and tell them about your travel. Avoid contact with other people while you are sick.
If you need medical care abroad, see Getting Health Care During Travel.
Traveler Information
Clinician Information
---
Page last reviewed:
February 26, 2021