Holiday Travel Tips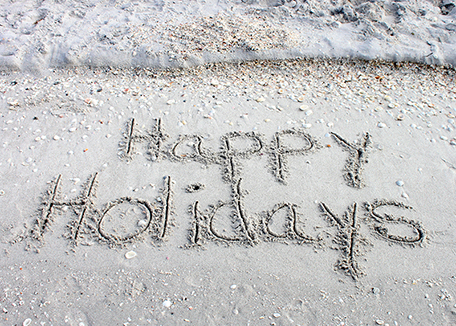 'Tis the season to visit loved ones at home or abroad. Or, maybe you are taking a holiday vacation. Whether you're seeking a winter wonderland or escaping subzero temperatures, follow these travel tips for a healthy and safe holiday travel season.
Before Travel Tips
Learn about health concerns at your destination
Even if you're familiar with your destination, new and important health concerns could make or break your trip. Once you are in the know, make an appointment with a travel medicine specialist or your health care provider at least a month before your trip to get vaccines, medications, and health advice for yourself and your children. Even if you are leaving soon, a visit to the a doctor is still valuable.
Make sure your vaccines are up to date
Flu. Make sure you and your loved ones get a flu shot at least 2 weeks before your trip. It takes 2 weeks for antibodies to develop in the body and provide protection against flu. Stay away from people who are coughing or otherwise appear to be ill. Wash your hands often with soap and water.
Measles. There are measles outbreaks occurring worldwide, including popular destinations in Europe. In the United States, most measles cases happen when people get infected during international travel and bring measles back into the country. Make sure you are up to date on the MMR (measles, mumps, and rubella) vaccine and other routine vaccines.
Pack a travel health kit
Your travel health kit may include prescription and over-the-counter medicines (enough to last your whole trip, plus a little extra), sunscreen, alcohol-based hand sanitizer, first aid supplies, health insurance card, insect repellent, and condoms. Pack your prescription drugs and any must-have items in your carry-on in case your luggage gets lost.
Get safety information
For the latest safety updates and help in an emergency, enroll with the Smart Traveler Enrollment Program (STEP). Use the US State Department website to monitor travel advisories at your destination.
Plan for the unexpected
Leave copies of your itinerary, contact information, credit cards, and passport with someone at home, in case you lose them during travel. Also, find out if your health insurance covers medical care abroad—many plans do not! Consider buying additional insurance that covers international health care and emergency evacuation, especially if you are traveling to remote areas.
During Your Trip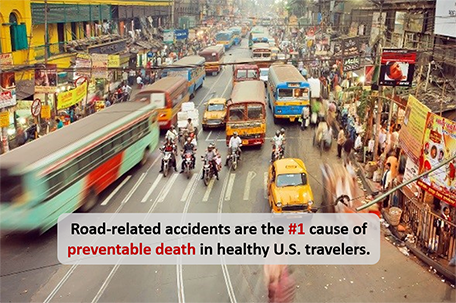 Prevent mosquito bites
Dengue. Countries in the Americas, Africa, and Asia are reporting large dengue outbreaks. Protect yourself by preventing mosquito bites.
Malaria. Malaria is a risk in parts of Africa, Asia, and Central and South America. Talk to your doctor about what anti-malaria medicine you can take before, during, and after your trip.
After You Return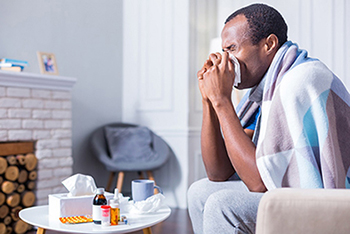 If you are not feeling well when you get home, let your doctor know where you have been, including all the places you went on your trip and what you did there. This information will help your doctor consider diseases or conditions not typically seen in the United States. Remember, some travel-related illnesses may not cause symptoms until after you get home.
---
Page last reviewed:
November 12, 2019