Your Survival Guide to Safe and Healthy Travel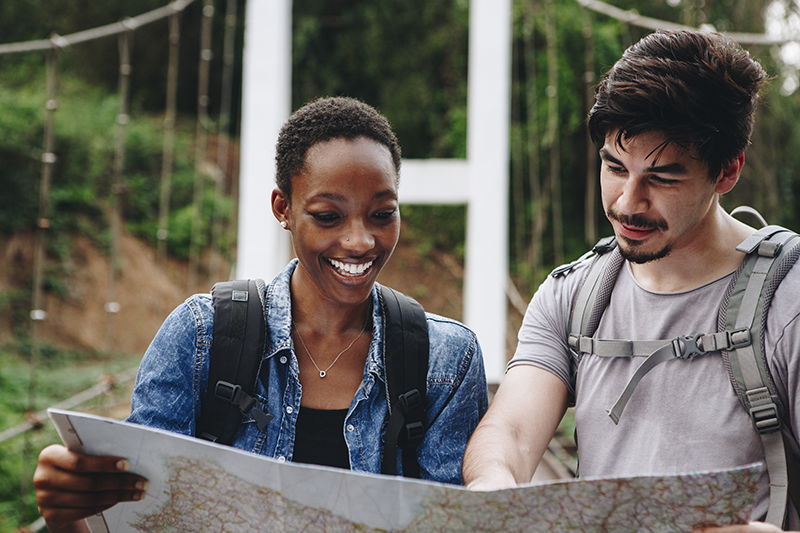 Whatever your reason for traveling internationally, be prepared when it comes to your health—and the health of others—before, during, and after travel.
Before You Go
Take steps to prepare for your travels abroad and anticipate issues that might arise.
Know your health status before you make travel plans. When you are sick you can spread diseases to others. Postpone your travel and stay home when you are sick.
Check your destination to get country-specific health advice. Depending on where you'll be going and what you'll be doing, you may need vaccinations or medicines before you leave.
Make an appointment with your doctor at least a month before you leave. Work with your doctor to evaluate your health and the health of those planning to travel with you.

CDC does not provide personalized medical advice. What vaccines and medicines you need (and are safe for you to take) depend on many factors specific to you. Give your doctor all the details they need to make the right travel health recommendations for you. Provide them with information such as where you'll be traveling, how long you'll be gone, what activities you'll be doing, and your medical history like, if you've recently had surgery, a heart attack, a stroke, a history of blood clots, deep vein thrombosis (DVT), or pulmonary embolism (PE), or if you're traveling with a disability, a weakened immune system, or a chronic illness.
Before you travel to have a medical procedure in another country, see medical tourism advice and talk to your doctor.

Consider travel insurance.

Trip cancellation insurance. Trip cancellation insurance covers your financial investment in your trip.
Travel health insurance. If your health insurance policy doesn't cover you while you're traveling (not all do—best to check in advance), consider purchasing additional insurance. Otherwise, if you need to go to a hospital or clinic overseas, you will probably be asked to pay out of pocket for any services.
Medical evacuation insurance. If you become ill or injured in remote areas or in countries where medical care is not up to US standards, medical evacuation insurance will cover the cost of transporting you to a place where you can receive high-quality care.

Register for the US State Department's Smart Traveler Enrollment Program (STEP). This free service provides travelers from the United States with important safety information in your destination and helps the U.S. Embassy contact you in an emergency, whether natural disaster, civil unrest, or family emergency.

Also, check with the U.S. foreign embassy of the country you will be visiting to make sure your prescription medicines are permitted at your destination. Read more about traveling abroad with prescription medicines.

Pack smart.

Pack for a healthy trip. A complete travel health kit includes first aid items, sunscreen, insect repellent, over-the-counter medicines, and all your prescription medicines.
If you take any medicines regularly, pack enough for your whole trip plus a little extra, just in case.
Check with the US embassy or consulate of the country you will be visiting to make sure your prescription medicines are permitted there. Not all medicines, even if they are prescribed by a doctor, are legal in all countries. Read more about traveling abroad with medicines.
During Your Trip
If you get sick or injured during your trip,
If you are involved in a natural disaster during your trip,

Seek advice from the nearest US embassy or consulate.
Learn in advance if your destination is at increased risk for certain natural disasters. Visit the US Department of State's Country Information page. Enter the name of your destination in the "Learn about your destination" search box. When you land on the country-specific information page, scroll down to "Local Laws & Special Circumstances." Click on the heading to expand the content. There you will find information about natural disasters typical to that country (among other relevant topics).
After Your Trip
---
Page last reviewed:
March 10, 2020