Stay Safe and Healthy on a Business Trip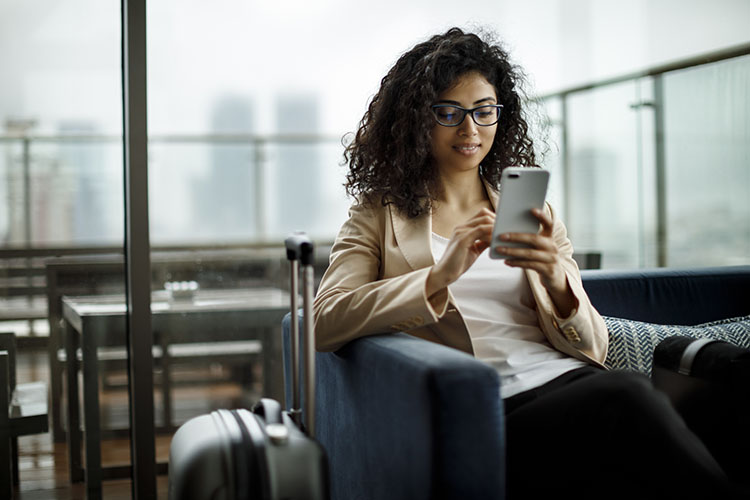 Business travelers include people traveling for work-related training, meetings, conventions, research, and volunteer work. In 2017, an estimated 4.8 million U.S. residents traveled overseas for business.
While business travelers may face unique health risks, many business travelers have a similar risk for injury and illness as leisure travelers. Take advantage of travel resources your employer may provide and learn more below about what steps you can take before, during, and after travel to stay safe and healthy.
Before You Go
See your healthcare provider or a travel medicine specialist at least a month before you leave the United States. If you don't have that much time, even a last-minute visit can be useful.
Check CDC Destination pages to see what vaccines or medicines you may need and what diseases or health risks are a concern at your destination.
Pack a travel health kit with your allowed prescriptions and over-the-counter medicines (enough to last your whole trip, plus extra), first aid supplies, and your health insurance card.
Business travelers may need to begin work as soon as they arrive at their destination. Jet lag can affect your ability to work. You can take steps to minimize the effects of jet lag.
If you have a few days before you leave, try to shift your sleep cycle a couple of hours, depending on where you're going.
Eat small meals to avoid stomach aches or other problems.
Avoid alcohol as it disrupts sleep.
Use caffeine and exercise strategically, these may help you stay alert throughout the day, but avoid these in the evening.
Drink plenty of water.
If you are sleepy during the day, take short naps to help you feel better during the day, yet still sleep at night

.
During Your Trip
In addition to the stress of traveling, business travelers may also be stressed due to their work and activities. To lessen the health effects of stress, try to do the following:
Eat healthy meals.
Exercise regularly.
Avoid alcohol.
Get enough sleep.
Stay in regular contact with friends and family at home.
Choose safer foods and drinks. It's safer to only eat food that has been fully cooked and served hot, especially in middle- and low-income countries. Fruits or vegetables are safer to eat if you can peel them yourself or wash them in bottled or disinfected water. Bottled water is a common option for most travelers. However, some bottled water can be risky depending on where the bottled water comes from and how it has been treated. Look for unopened, factory-sealed bottled water. Do not get ice in drinks, it was likely made with tap water.
In addition to using resources provided by your employer, if you get sick or injured and need immediate medical attention while you're on your business trip, contact the U.S. embassy in your destination; they can help you locate medical services in your area as well as notify friends, family, or your employer in case of an emergency. For more information, see Getting Health Care During Travel.
After Travel

If you traveled and feel sick, particularly if you have a fever, talk to a healthcare provider and tell them about your travel.
If you need medical care abroad, see Getting Health Care During Travel.
Long-Term or Frequent Travelers
Long-term or frequent travelers to the same destination have a greater risk of getting infected, sometimes without symptoms, during travel. If you are a long-term or frequent traveler, consider having a thorough medical exam or interview with your healthcare provider after you return to the United States.
A post-travel medical visit typically includes discussing your travel itinerary in detail with your healthcare provider. They may ask detailed questions about potential high-risk exposures related to food, water, animals, and people. The physical exam portion of the visit focuses on specific signs and symptoms and may include getting blood tests that let you know if you have been infected with certain diseases and if you need treatment.
More Information
---
Page last reviewed:
October 06, 2022