Humanitarian Aid Workers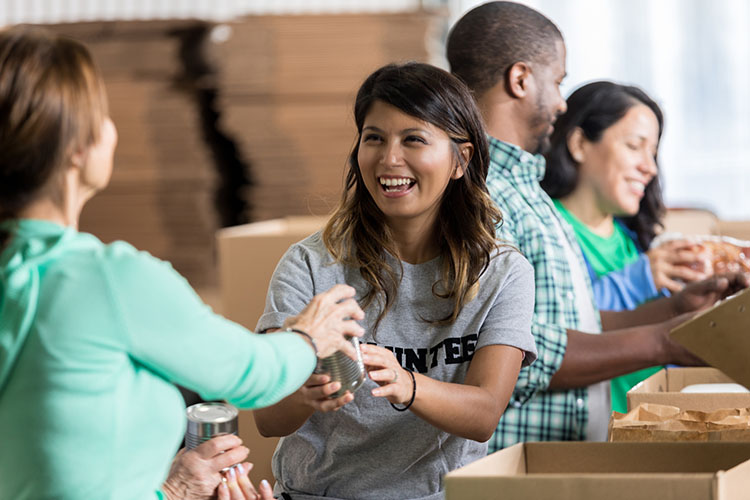 Humanitarian aid workers assist people in need due to conflicts, natural disasters, outbreaks, a breakdown of healthcare or infrastructure, and more. Each year, tens of thousands of international humanitarian aid workers are deployed worldwide. Humanitarian aid deployments can last weeks to years.
Over 35 percent of long-term humanitarian aid workers indicate a decline in their personal health during their missions. During the responders time away from home, they may find themselves in unsafe environments and may face emotional distress. Depending on the situation, they may also be at risk for infectious diseases, safety and security threads, and mental health challenges. Below is information on steps you can take to stay safe and healthy during travel.
Before Your Trip
Make an appointment with your healthcare provider or a travel health specialist that takes place at least one month before you leave. They can help you get destination-specific vaccines, medicines, and information. Discussing your health concerns, itinerary, and planned activities with your provider allows them to give more specific advice and recommendations.
Get a dental check-up before you leave if you will be gone for more than six months.

Make sure you are up-to-date on all of your routine vaccines. Routine vaccinations protect you from infectious diseases such as measles that can spread quickly in groups of unvaccinated people. Many diseases prevented by routine vaccination are not common in the United States but are still common in other countries.
Enroll with the Department of State's Smart Traveler Enrollment Program (STEP). Check for and monitor any travel advisories for your destination. Enrolling also ensures that the US Department of State knows where you are if you have serious legal, medical, or financial difficulties while traveling. In the event of an emergency at home, STEP can also help friends and family contact you.
Plan for the unexpected. It is important to plan for unexpected events as much as possible. Doing so can help you get quality health care or avoid being stranded at a destination. A few steps you can take to plan for unexpected events are to get travel insurance,  learn where to get health care during travel, pack a travel health kit, and enroll in the Department of State's STEP.
Prepare a travel health kit with items you may need, especially those items that may be difficult to find at your destination. Include your prescriptions and over-the-counter medicines in your travel health kit and take enough to last your entire trip, plus extra in case of travel delays. Depending on your destination you may also want to pack a mask, insect repellent, sunscreen (SPF15 or higher), aloe, alcohol-based hand sanitizer, water disinfection tablets, and your health insurance card.
As an aid worker, you may need to pack more items than other travelers, especially if you are going to areas where medical services are limited or the water may not be clean.
Consider including these supplies:
First-aid supplies
Water filter or purification tablets
Nonperishable food
Gloves (rubber or leather)
Bed net (in areas with malaria)
Extra pair of prescription glasses
Toilet paper
Sewing kit
Laundry detergent
Flashlight and spare batteries
Candles and matches or lighter
Zip-top bags
Safety goggles
Condoms
Menstrual supplies
Photocopies of important documents, such as your passport and medical license (and leave copies of these documents at home with a loved one).
Special Considerations
Humanitarian work can be demanding, especially when medical facilities in disaster areas are strained or nonexistent. If you are pregnant, have a chronic illness, or have a weakened immune system, consider whether there are ways for you to support the mission without international travel.
During Your Trip
If you or a travel companion gets an injury or sickness that can't be helped with basic first aid or an over-the-counter medicine, seek medical attention right away. Visit Getting Health Care During Travel to learn how to connect with a doctor or medical services during your trip.
Choose safe transportation. Always wear a seat belt, and children should ride in car seats. Motor vehicle crashes are the leading cause of death among healthy travelers. Be alert when crossing the street, especially in countries where people drive on the left side of the road. Find out other steps you can take to stay safe on the roads.
Choose safe food and drink. Contaminated food or drinks can cause travelers' diarrhea and other diseases and disrupt your travel. Travelers to low or middle income destinations are especially at risk. Generally, foods served hot are usually safe to eat as well as dry and packaged foods. Bottled, canned, and hot drinks are usually safe to drink. Learn more about how to choose safer food and drinks to prevent getting sick.
Be safe around animals. Avoid animals, including pets, local farm animals, and wild animals. In addition to the risk of rabies, all animal bites carry a risk of bacterial infection.
Protect yourself from mental health conditions. Visit Mental Health and Travel for tips on how to minimize stress during travel.
After Your Trip
Long-term travelers, such as expatriate workers, Peace Corps volunteers, or missionaries, have a greater risk of getting infected, sometimes without symptoms, during travel. If you are a long-term traveler, consider having a thorough medical exam or interview with your healthcare provider after you return to the United States.
Tell your healthcare provider about any mental health issues you experienced or are experiencing.
More Information
CDC Yellow Book: Humanitarian Aid Workers
---
Page last reviewed:
October 27, 2022