Long-Term Travelers & Expatriates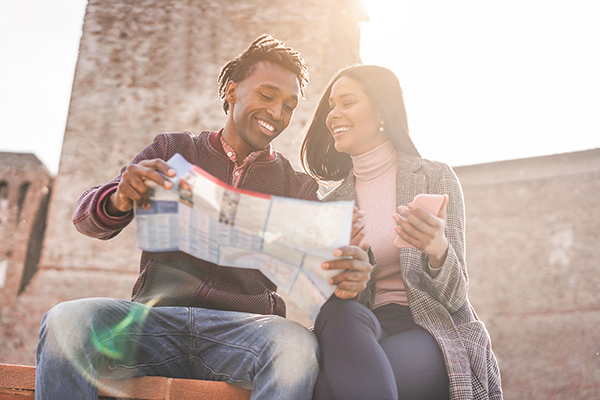 Going on a long trip or moving to a new country? Make plans to protect your health while you're abroad.
Before Travel
Check CDC's destination pages for travel health information. Check CDC's webpage for your destination to see what vaccines or medicines you may need and what diseases or health risks are a concern at your destination.
Make sure you are up-to-date on all of your routine vaccines. Routine vaccinations protect you from infectious diseases such as measles that can spread quickly in groups of unvaccinated people. Many diseases prevented by routine vaccination are not common in the United States but are still common in other countries.
Make an appointment with your healthcare provider or a travel health specialist that takes place at least one month before you leave. They can help you get destination-specific vaccines, medicines, and information. Discussing your health concerns, itinerary, and planned activities with your provider allows them to give more specific advice and recommendations.
Get travel insurance. Find out if your health insurance covers medical care abroad. Travelers are usually responsible for paying hospital and other medical expenses out of pocket at most destinations. Make sure you have a plan to get care overseas, in case you need it. Consider buying additional insurance that covers health care and emergency evacuation, especially if you will be traveling to remote areas.
Enroll with the Department of State's Smart Traveler Enrollment Program (STEP). Check for and monitor any travel advisories for your destination. Enrolling also ensures that the US Department of State knows where you are if you have serious legal, medical, or financial difficulties while traveling. In the event of an emergency at home, STEP can also help friends and family contact you.
During Travel
Choose safe transportation. Always wear a seat belt, and children should ride in car seats. Motor vehicle crashes are the leading cause of death among healthy travelers. Be alert when crossing the street, especially in countries where people drive on the left side of the road. Find out other steps you can take to stay safe on the roads.
Follow these tips to reduce your risk of getting injured:
Always wear a seat belt.
Don't drive at night, especially in unfamiliar or rural areas.
Do not ride motorcycles. If you must ride a motorcycle, wear a helmet.
Know local traffic laws before you get behind the wheel.
Do not drink and drive.
Only ride in marked taxis that have seatbelts.
Avoid overcrowded, overweight, or top-heavy buses or vans.
Be alert when crossing the street, especially in countries where people drive on the left.
Protect yourself against diseases that can't be prevented with a vaccine, take everyday steps to protects yourself.
Watch your mental health. Travel and adapting to a new culture and lifestyle in another country can be stressful and bring on new mental health issues or make existing ones worse if not treated.
After Your Trip
Long-term travelers, such as expatriate workers, Peace Corps volunteers, or missionaries, have a greater risk of getting infected, sometimes without symptoms, during travel. If you are a long-term traveler, consider having a thorough medical exam or interview with your healthcare provider after you return to the United States.
More Information
Long-Term Travelers and Expatriates in CDC Yellow Book
---
Page last reviewed:
October 06, 2022