Leptospirosis
On This Page
What is leptospirosis?
Leptospirosis is a disease that is spread by animal urine. People become infected with the disease when they come in contact with body fluids of infected animals or with water, soil, or food contaminated with infected urine.
Symptoms include high fever, headache, chills, muscle aches, vomiting, jaundice (yellow eyes and skin), red eyes, stomach pain, diarrhea, and rash. Some people do not have symptoms. This disease can cause kidney or liver failure or meningitis (swelling of the tissue covering the brain). Without treatment, recovery can take several months.
Who is at risk?
Leptospirosis occurs throughout the world. Travelers going to areas with flooding are at highest risk. The disease has also been associated with swimming, wading, kayaking, and rafting in contaminated lakes and rivers. Leptospirosis is also a hazard for many people who work outdoors or with animals. Leptospirosis occurs more often in tropical areas. Urban areas lacking sanitation may also have a higher risk of leptospirosis.
What can travelers do to prevent leptospirosis?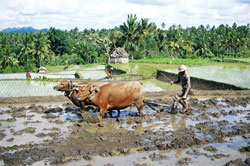 There is no vaccine licensed in the United States to prevent leptospirosis. Travelers to areas with flooding can take the following steps to prevent the disease:
Avoid swallowing flood waters or water from lakes, rivers, and swamps.
Avoid wading in flooded areas, especially if you have any cuts or abrasions.
Wear protective clothing, especially footwear, if you must wade in flood waters or other areas that might be contaminated.
Avoid contact with environments contaminated with animal urine.
Talk to your health care provider about taking medicine to help prevent leptospirosis. Be sure to tell your health care provider about all your planned activities.
If you feel sick and think you may have leptospirosis:
Talk to your doctor or nurse if you feel seriously ill, especially if you have a fever.
Traveler Information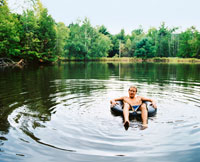 Clinician Information
Page created:

October 24, 2013

Page last updated:

October 28, 2013

Page last reviewed:

October 28, 2013

Content source: