Meningococcal Disease (Neisseria meningitidis)
What is meningococcal disease?
Meningococcal disease can refer to any illness that is caused by a type of bacteria called Neisseria meningitidis. Meningococcal disease is a contagious infection spread by close contact, such as living with or kissing an infected person. Quick medical attention is extremely important if meningococcal disease is suspected.
The symptoms of meningococcal disease can vary based on the type of illness that develops. Common symptoms of meningococcal meningitis include sudden fever, headache, and stiff neck. Other symptoms can include nausea, vomiting, increased sensitivity to light, and confusion. Children and infants may show different signs, such as inactivity, irritability, vomiting, or poor reflexes. Meningococcal bacteria can also infect the blood which can lead to tiredness, vomiting, cold hands and feet, chills, severe aches and pain, fast breathing, diarrhea, and a dark purple rash. Meningococcal disease is very serious and can be fatal. When fatal, death can occur in as little as a few hours.
Who is at risk?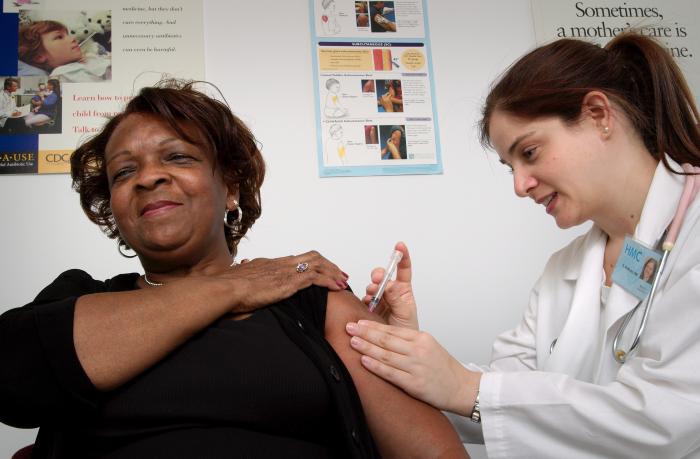 Anyone can get meningococcal disease, but certain groups of people are at increased risk. Although meningococcal disease is found worldwide, the "meningitis belt" of sub-Saharan Africa has the highest rates in the world. Rates of meningococcal disease are several times higher in the meningitis belt than in the United States. The disease is most common in this part of Africa during the dry season (December through June). Travelers who spend a lot of time with local populations in the meningitis belt, especially during outbreaks of meningococcal disease, have the highest risk of getting the disease.
Participants in the Hajj pilgrimage in Saudi Arabia also are at increased risk.
What can travelers do to prevent meningococcal disease?
Get vaccinated:
Vaccination for meningococcal disease is recommended if you plan to visit a destination in the "meningitis belt" of sub-Saharan Africa (see map) during the dry season (December through June), when the disease is more common.
However, there are several types of meningococcal vaccines and not all provide the recommended protection for travelers to these countries. Travelers to this region should get a specific kind of vaccination called quadrivalent meningococcal conjugate vaccine because it protects against strains of the disease found most frequently in this region.
Two vaccines that provide the recommended protection are called Menactra and Menveo. Many children in the United States get one of these vaccines as a preteen and teen.
Even if you have received one of the recommended vaccines before, you may need a booster dose, usually every 5 years if you remain at increased risk.
Infants and young children will need more than one dose of a recommended vaccine.
Those traveling to Saudi Arabia to participate in the Hajj must show proof of quadrivalent meningococcal vaccination. It may also be referred to as tetravalent meningococcal vaccines. See Kingdom of Saudi Arabia regulations.
If you're unsure which vaccines you have received or which ones you need before travel, ask your doctor. You can also check CDC's vaccine recommendation page for more details.
It takes 7 to 10 days after receiving the vaccine before a person develops protection against the disease. See your doctor as soon as possible before travel to make sure you are protected.
See Vaccine Information Statements (VIS) for more information.
Reduce your exposure to germs:
Wash your hands often.
If soap and water aren't available, clean your hands with hand sanitizer (containing at least 60% alcohol).
Don't touch your eyes, nose, or mouth. If you need to touch your face, make sure your hands are clean.
Cover your mouth and nose with a tissue or your sleeve (not your hands) when coughing or sneezing.
Try to avoid contact with people who are sick.
If you feel sick and think you may have meningococcal disease:
Seek medical care right away.
Traveler Information
Clinician Information
---
Page last reviewed:
March 10, 2017