Ebola in Uganda
Warning - Level 3, Avoid Nonessential Travel
Alert - Level 2, Practice Enhanced Precautions
Watch - Level 1, Practice Usual Precautions
Key points
The Ministry of Health of Uganda has declared an Ebola outbreak in several districts in Uganda (see map). Avoid non-essential travel to these regions.
This outbreak has been linked to the Sudan ebolavirus. No vaccines or therapeutics have been approved for prevention or treatment of the Sudan ebolavirus.
If you travel to Uganda:

Avoid contact with sick people and avoid contact with blood or body fluids from all people.
Avoid contact with dead bodies, including participating in funeral or burial rituals.
Travelers should isolate immediately and seek medical care if they develop signs and symptoms like fever, muscle pain, sore throat, diarrhea, weakness, vomiting, stomach pain, or unexplained bleeding or bruising during or for up to 21 days after travel. Travelers who develop symptoms after arriving in the United States should follow additional recommendations.

Organizations sending US-based healthcare or emergency response workers to the outbreak area should follow CDC recommendations to ensure their workers are healthy when they return to the United States.
CDC and the World Health Organization (WHO) are working with local health authorities to identify sources of transmission, conduct case investigations, and strengthen local laboratory capacity.
Traveler Information
Clinician Information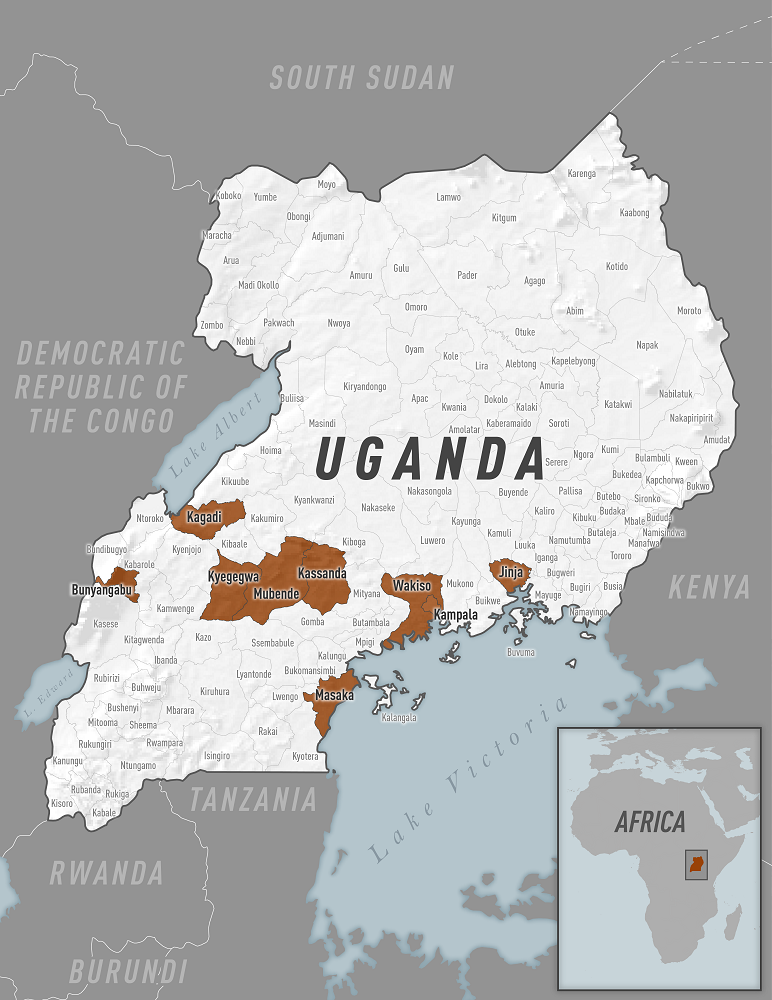 What is Ebola?
Ebola virus disease (also known as Ebola hemorrhagic fever) is a rare and deadly disease that periodically causes outbreaks in several African countries. It is spread by contact with blood or body fluids of a person infected with Ebola virus. It is also spread by contact with contaminated objects or infected animals.
Symptoms include fever, headache, muscle pain, weakness, diarrhea, vomiting, stomach pain, and unexplained bleeding or bruising. The death rate for Ebola virus disease ranges from 25% to 90%.
---
Page last reviewed:
November 15, 2022