Yellow Fever in Kenya
Warning - Level 3, Avoid Nonessential Travel
Alert - Level 2, Practice Enhanced Precautions
Watch - Level 1, Practice Usual Precautions
Key points
There is a yellow fever outbreak in Kenya. Confirmed cases have been reported in residents of Isiolo and Garissa Counties.
Yellow fever vaccination campaigns will be conducted in areas of both Isiolo and Garissa County where the cases were detected.
Yellow fever is spread through the bites of infected mosquitoes. All travelers should take steps to prevent mosquito bites while traveling in Kenya.
To prevent yellow fever, travelers aged 9 months or older who are going to areas in Kenya for which CDC recommends yellow fever vaccination, including Isiolo and Garissa counties, should get vaccinated at least 10 days before travel.
Yellow fever vaccine is not recommended for some people.
Travelers who cannot be vaccinated against yellow fever (for any reason), should not travel to areas where there is risk of yellow fever.
Travelers who received yellow fever vaccine 10 or more years ago should talk with a travel medicine clinician about whether they need a booster shot. Search for a yellow fever vaccination clinic.
Travelers to an area with yellow fever risk should seek medical care immediately if they develop fever, chills, severe headache, back pain, general body aches, nausea and vomiting, fatigue, or weakness. Tell your doctor if you were in an area with yellow fever.
Traveler Information
Clinician Information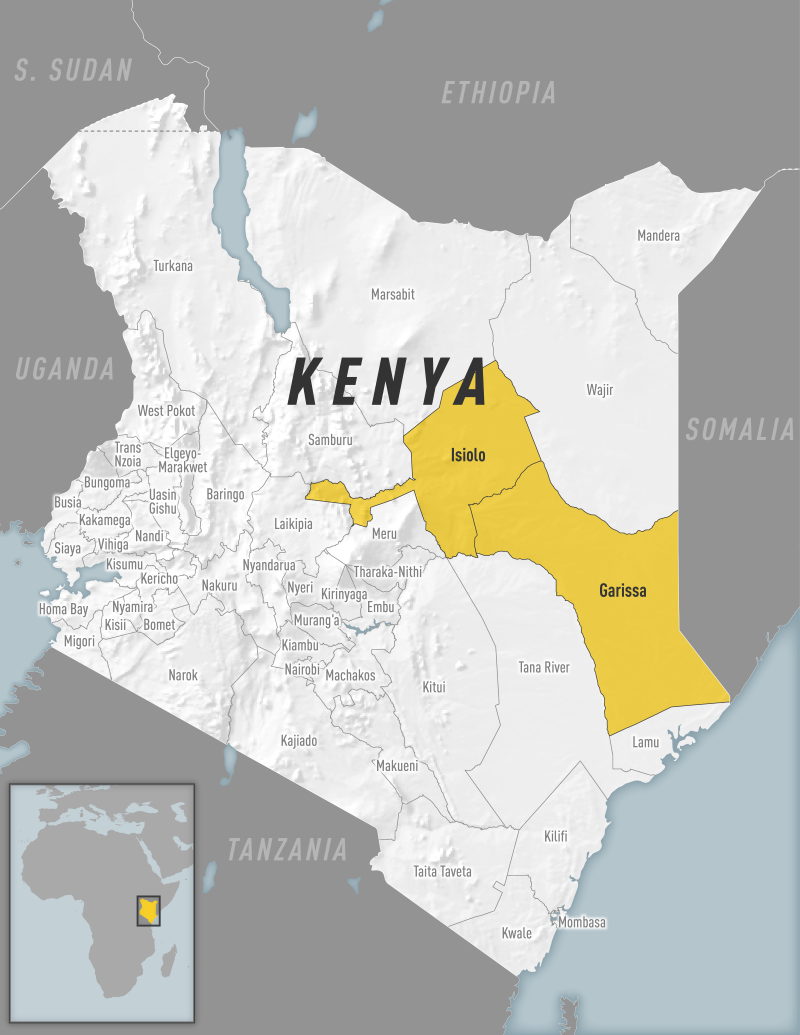 What is Yellow Fever?
Yellow fever is an acute viral hemorrhagic fever that is spread through the bites of infected mosquitoes.
Symptoms of yellow fever (fever, chills, headache, backache, and muscle aches) develop 3-6 days after infection. About 12% of people infected with yellow fever virus will develop severe illness that can lead to liver disease, bleeding, shock, organ failure, yellowing skin (jaundice), and sometimes death. Among those who develop severe disease, 30-60% die.
If you develop any of these symptoms, seek healthcare immediately.
---
Page last reviewed:
July 27, 2022