Earthquake in Haiti
Warning - Level 3, Avoid Nonessential Travel
Alert - Level 2, Practice Enhanced Precautions
Watch - Level 1, Practice Usual Precautions
Key Points
On August 14, 2021 a 7.2 magnitude earthquake struck southwestern Haiti limiting access to electricity, drinking water, and food supplies.
As of August 19th, over 2000 deaths have been reported with thousands more injured.
The US Embassy in Port au Prince issued an alert on August 14, 2021, advising US citizens to follow safety guidelines and monitor local media for updates. Medical care may be limited or unavailable. This Travel Health Notice will be updated as information becomes available.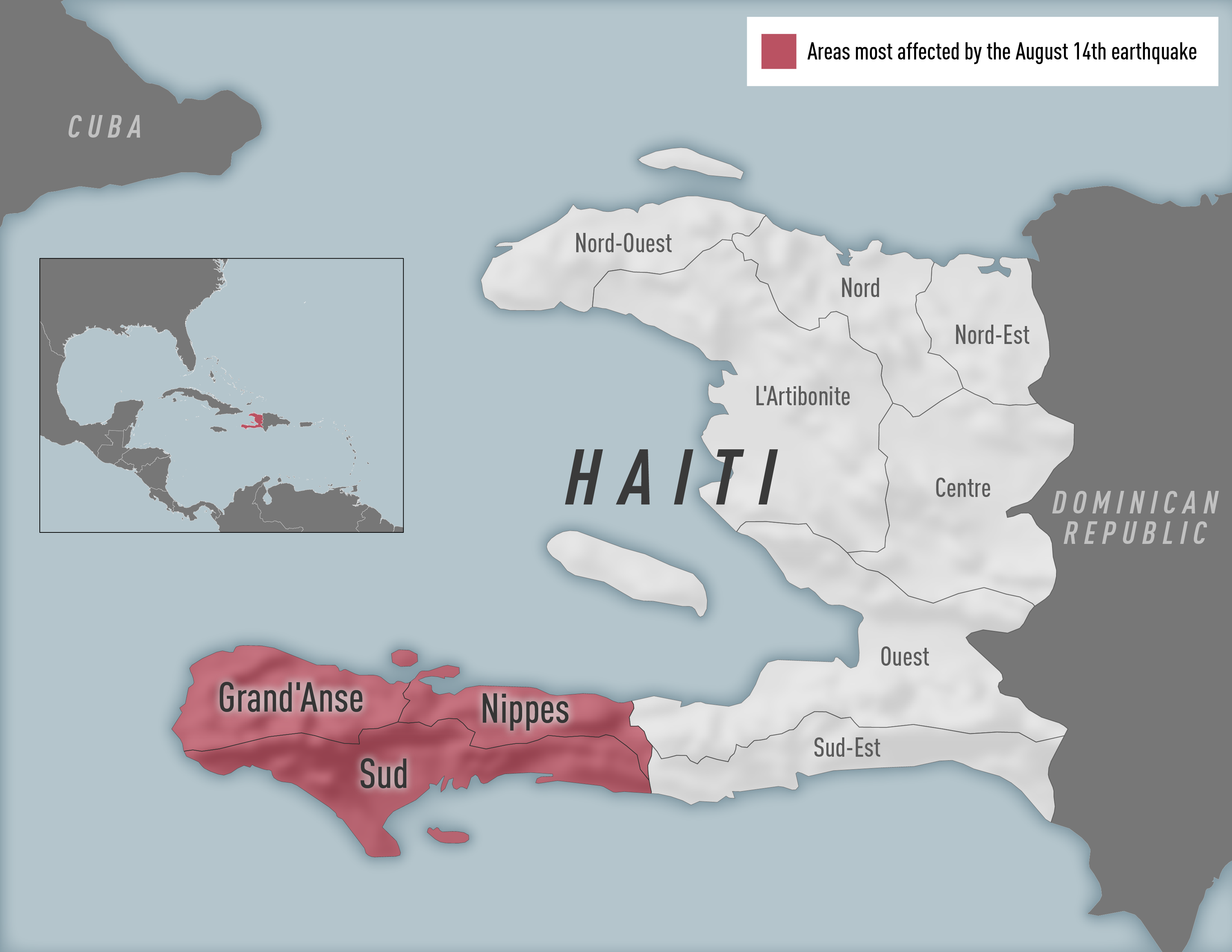 If you must travel to Haiti, make sure to:
Prevent illness and injury
Often during earthquakes there may be damage to infrastructure, so use caution around downed power lines, water-affected electrical outlets, and interrupted gas lines.
Access to uncontaminated food and water may be difficult after an earthquake. See Food and Water Safety for more information on how to reduce risk of diseases associated with contaminated food and water.
If you get sick during or after travel
Traveler Information
Clinician Information
---
Page last reviewed:
August 25, 2021