Dengue in the Mediterranean Region
Warning - Level 3, Avoid Nonessential Travel
Alert - Level 2, Practice Enhanced Precautions
Watch - Level 1, Practice Usual Precautions
Key points
Locally acquired dengue virus infection has been reported in France and Spain.
The risk of infection to travelers to the Mediterranean region is low.
Travelers to areas in France and Spain where dengue has been reported can protect themselves against dengue infection by taking steps to prevent mosquito bites during the summer and early autumn.
What is dengue?
Dengue is a disease caused by a virus spread through mosquito bites. The disease can take up to 2 weeks to develop with illness generally lasting less than a week.
Health effects from dengue include fever, headache, nausea, vomiting, rash, muscle and joint pain, and minor bleeding.
Dengue can become severe within a few hours. Severe dengue is a medical emergency, usually requiring hospitalization.
In severe cases, health effects can include hemorrhage (uncontrolled bleeding), shock (seriously low blood pressure), organ failure, and death.
What is the current situation?
In September 2019, public health officials reported a case of locally acquired dengue in Barcelonès County, Spain, near Barcelona (map). In addition, six locally acquired cases of the disease were reported in France: five in the city of Vallauris, near Cannes, and one in Caluire-et-Cuire, near Lyon. None of the people infected had traveled outside their home countries (Spain or France).
During the summer and early autumn, locally acquired cases of dengue occur occasionally in the Mediterranean region. As temperatures and mosquito activity decrease over the next few months, so does the risk of further transmission of the disease.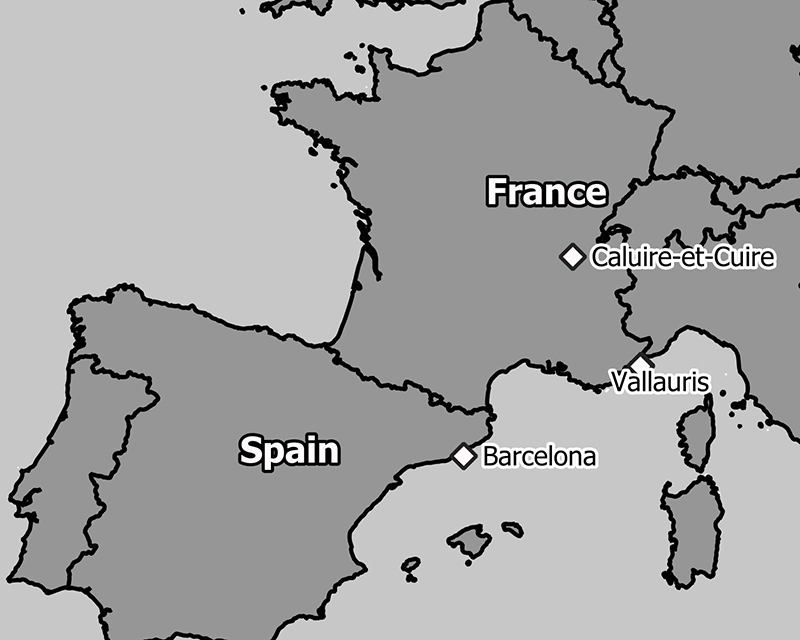 Dengue risk in the Mediterranean region
(
View larger
)
What can travelers do to protect themselves?
Because dengue is spread by mosquito bites, all travelers to risk areas should prevent mosquito bites by using an EPA-registered insect repellent, wearing long-sleeved shirts and long pants when outdoors, and sleeping in an air-conditioned room or room with window screens or under an insecticide-treated bed net.
Learn more about dengue (how to prevent it and what to do if you think you are infected) at CDC's dengue page for travelers.
Traveler Information
Clinician Information
---
Page last reviewed:
October 09, 2019