Ebola in Mbandaka Health Zone, Democratic Republic of the Congo
Warning - Level 3, Avoid Nonessential Travel
Alert - Level 2, Practice Enhanced Precautions
Watch - Level 1, Practice Usual Precautions
As the COVID-19 situation around the world changes, CDC is monitoring COVID-19 risk in each country and making travel recommendations. If you are considering international travel, see CDC's COVID-19 Travel Recommendations by Destination.
Key points
On April 23, 2022, the Ministry of Health of the Democratic Republic of the Congo (DRC) declared an Ebola outbreak in Mbandaka Health Zone, Equateur Province.
The World Health Organization (WHO) is working with local health authorities to identify sources of transmission, conduct case investigations, strengthen local laboratory capacity, and vaccinate affected individuals and their contacts.
Travelers to this area should avoid contact with sick people, as well as avoid all contact with blood and other body fluids from other people.
Travelers should seek medical care immediately if they develop fever, muscle pain, sore throat, diarrhea, weakness, vomiting, stomach pain, or unexplained bleeding or bruising during or after travel (up to 21 days).
Workers with potential occupational exposure to Ebola should follow CDC recommendations to ensure they are healthy when they return to the United States.
A vaccine to protect against Zaire ebolavirus species is available to certain individuals in select occupations (e.g., outbreak responders). It is not commercially available and can only be accessed through CDC.
Traveler Information
Clinician Information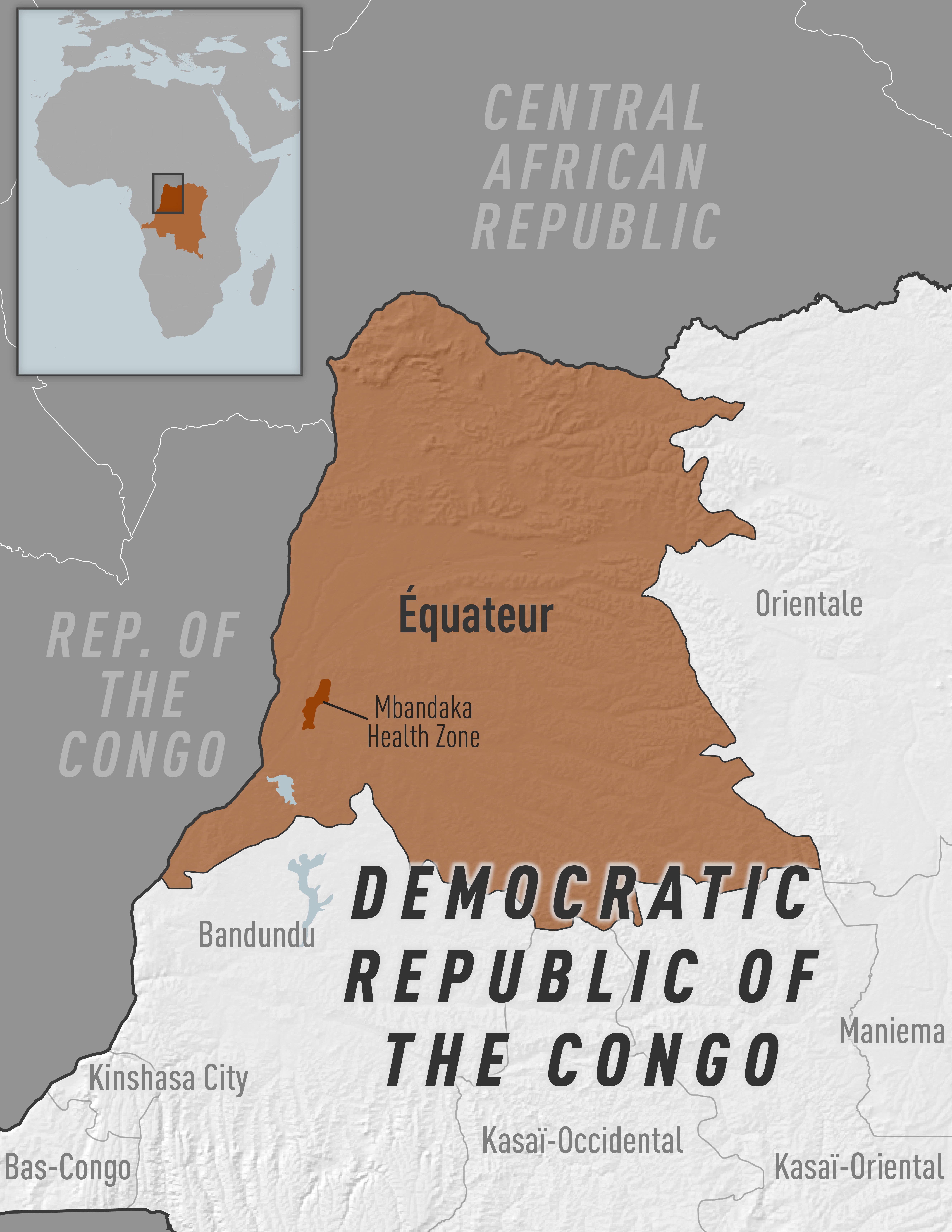 What is Ebola?
Ebola virus disease (also known as Ebola hemorrhagic fever) is a rare and deadly disease that periodically causes outbreaks in several African countries. It is spread by contact with blood or body fluids of a person infected with Ebola virus. It is also spread by contact with contaminated objects or infected animals.
Symptoms include fever, headache, muscle pain, weakness, diarrhea, vomiting, stomach pain, and unexplained bleeding or bruising.
---
Page last reviewed:
May 18, 2022