Lassa Fever in Nigeria
Warning - Level 3, Avoid Nonessential Travel
Alert - Level 2, Practice Enhanced Precautions
Watch - Level 1, Practice Usual Precautions
Key points
Traveler Information
Clinician Information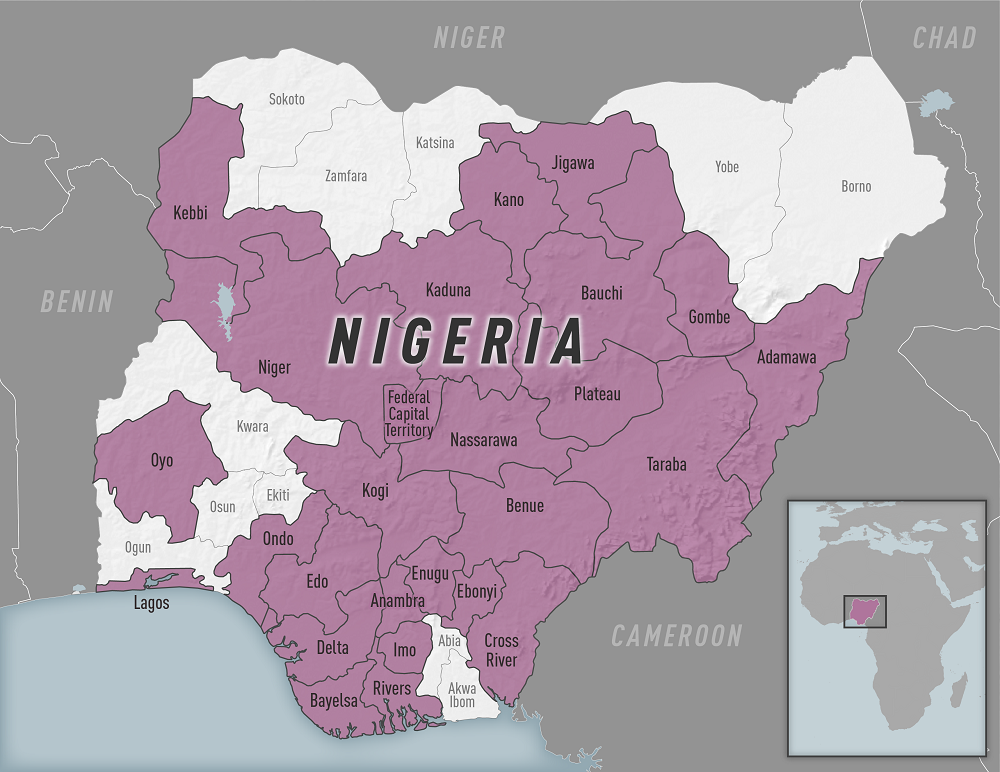 What is Lassa fever?
Lassa fever is an acute viral hemorrhagic fever spread through contact with infected rodents, their urine or droppings. Lassa fever can also be spread from person to person through contact with an infected person's bodily fluids.
Symptoms of Lassa fever (fever, chills, headache, and fatigue) develop 1–3 weeks after infection. About 20% of people infected with Lassa fever develop severe illness that can lead to bleeding, trouble breathing, vomiting, facial swelling, pain in the chest, back, and abdomen, and sometimes death.
Treatment with ribavirin has been successful when given in the early stages of the illness.
---
Page last reviewed:
March 01, 2023