Infographic: Road Safety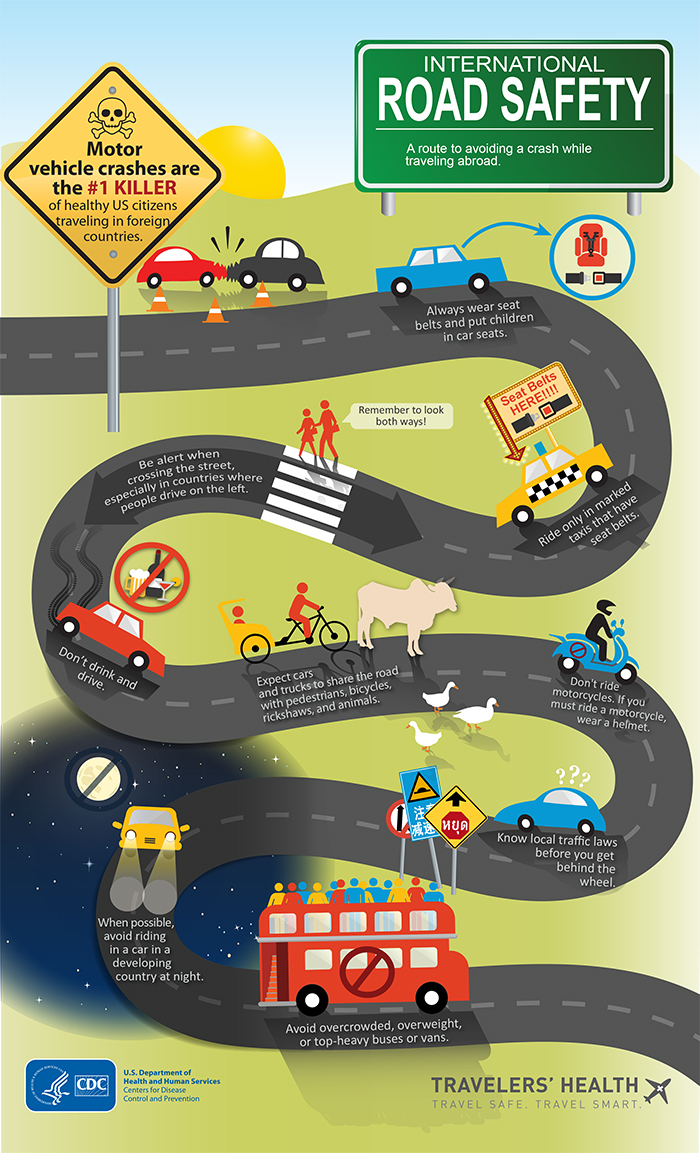 More Information
PDF versions:
International Road Safety
Seguridad vial internacional (Spanish)
Infographic Description
International Road Safety
A route to avoiding a crash while abroad.
Motor vehicle crashes are the #1 killer of healthy US citizens traveling to foreign countries.
Always wear seat belts and put children in car seats.
Ride only in marked taxis that have seat belts.
Be alert when crossing the street, especially in countries where people drive on the left.
Don't drink and drive.
Expect cars and trucks to share the road with pedestrians, bicycles, rickshaws, and animals.
Don't ride motorcycles. If you must ride a motorcycle, wear a helmet.
Know local traffic laws before you get behind the wheel.
When possible, avoid riding in a car in a developing country at night.
Avoid overcrowded, overweight, or top-heavy buses or vans.
---
Page last reviewed:
January 08, 2018