Zika - Enjoy Your Vacation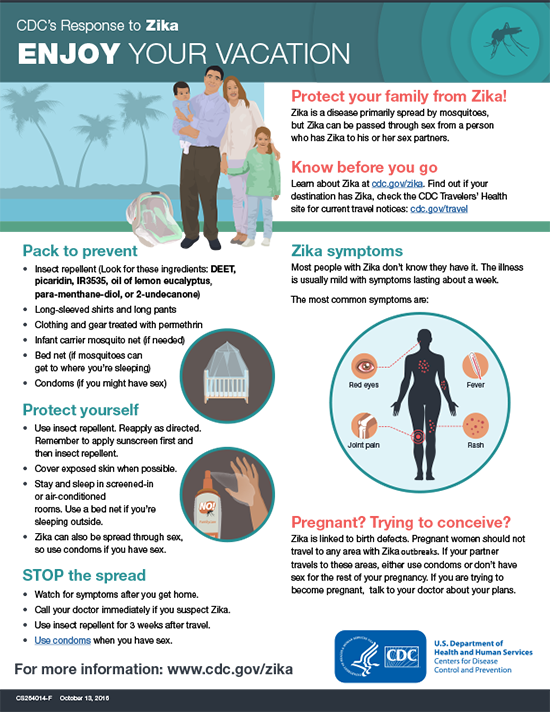 PDF: Zika - Enjoy Your Vacation
Spanish PDF: Zika – Disfrute sus vacaciones
Infographic Description
Enjoy your vacation
Protect your family from Zika!
Know before you go: Learn about Zika at cdc.gov/zika. Check CDC Travelers' Health: cdc.gov/travel
Pack to prevent
Protect yourself
STOP the spread
Zika symptoms
Pregnant? Trying to conceive?
Zika is linked to birth defects. Pregnant women should consider postponing travel to any area with Zika. If your male partner travels to these areas, either use condoms or don't have sex for the rest of your pregnancy. If you are trying to become pregnant, talk to your doctor about your plans.
Related Infographics
Zika Health Advisory (Outbound travelers)
Zika Health Advisory (Inbound travelers)
Page created:

May 16, 2016

Page last updated:

May 16, 2016

Page last reviewed:

May 16, 2016

Content source: