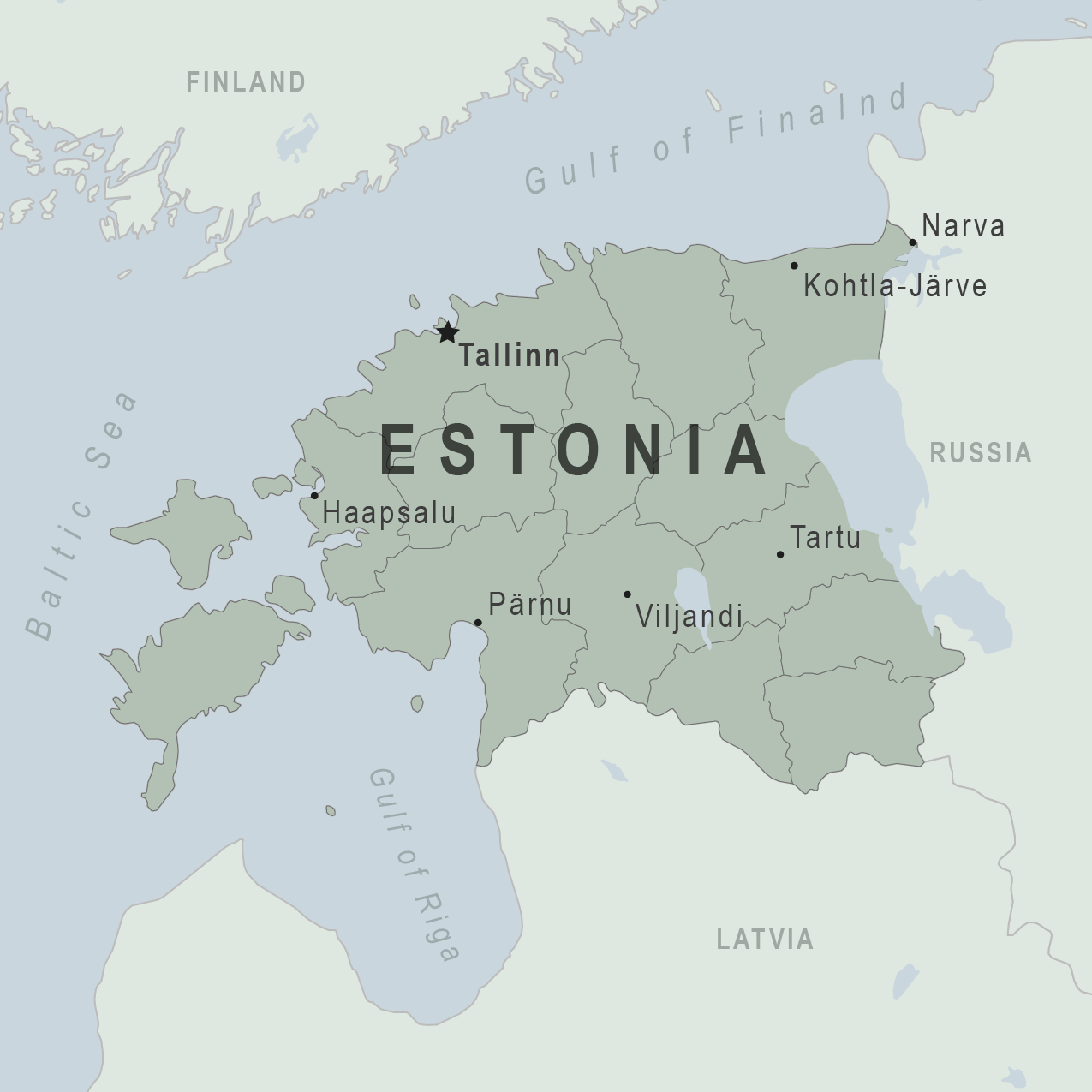 Hide
COVID-19 Travel Information
Level 4: COVID-19 Very High
Hide
Travel Health Notices
Stay aware of current health issues in Estonia in order to advise your patients on additional steps they may need to take to protect themselves.
Hide
Non-Vaccine-Preventable Diseases
The following diseases are possible risks your patients may face when traveling in Estonia. This list is based on our best available surveillance data and risk assessment information at the time of posting. It is not a complete list of diseases that may be present in a destination. Risks may vary within different areas of a destination.
Disease Name
How most people get sick (most common modes of transmission)
Advice
Clinical Guidance

Avoid bug bites

Tickborne Encephalitis

Spread by tick bites, occasionally by unpasteurized dairy products
Risk present only in small areas in many countries
Most cases occur

in forested areas
in areas with <2,500 ft (750 m) elevation
from April through November; peaks in early and late summer

Higher risk: outdoor activities (such as camping, hiking, fishing, bicycling) and outdoor occupations (such as forestry, military training)
No vaccine available in the US. Travelers with high-risk exposures or expatriates may consider vaccination in Canada or Europe.

Avoid animals

HIV Infection

Risk for travelers generally low but determined more by behaviors than destination
High-risk travelers may consider preexposure prophylaxis
Health care workers should follow standard precautions and assess local availability of (or bring) reliable postexposure prophylaxis

Airborne & droplet

Tuberculosis (TB)

Risk generally low for most tourist travelers
Although Estonia has only a moderate incidence rate of TB, there is a high burden of MDR TB among cases.
Those anticipating possible prolonged exposure to TB environments (such as working in hospitals, prisons, or homeless shelters) or those who stay for years in an endemic country should have a 2-step tuberculin skin test (TST) or a single interferon-γ release assay (IGRA) before leaving the US. If predeparture test is negative, a single TST or IGRA should be repeated 8–10 weeks upon return.
Counsel your patients on actions they can take on their trip to stay healthy and safe.
Hide
Healthy Travel Packing List
Hide
Advising Returning Travelers
Although some illnesses may begin during travel, others may occur weeks, months, or even years after return. A history of travel, particularly within the previous 6 months, should be part of the routine medical history for every ill patient. A newly returned, ill international traveler should be preferentially evaluated by a physician versed in travel-related illness.
Here are two professional medical organizations that provide directories of travel clinics throughout the United States:
For more information on advising patients after international travel, see Yellow Book Chapter 5: Post-Travel Evaluation.
Map Disclaimer - The boundaries and names shown and the designations used on maps do not imply the expression of any opinion whatsoever on the part of the Centers for Disease Control and Prevention concerning the legal status of any country, territory, city or area or of its authorities, or concerning the delimitation of its frontiers or boundaries. Approximate border lines for which there may not yet be full agreement are generally marked.
---
Page last reviewed:
December 18, 2020