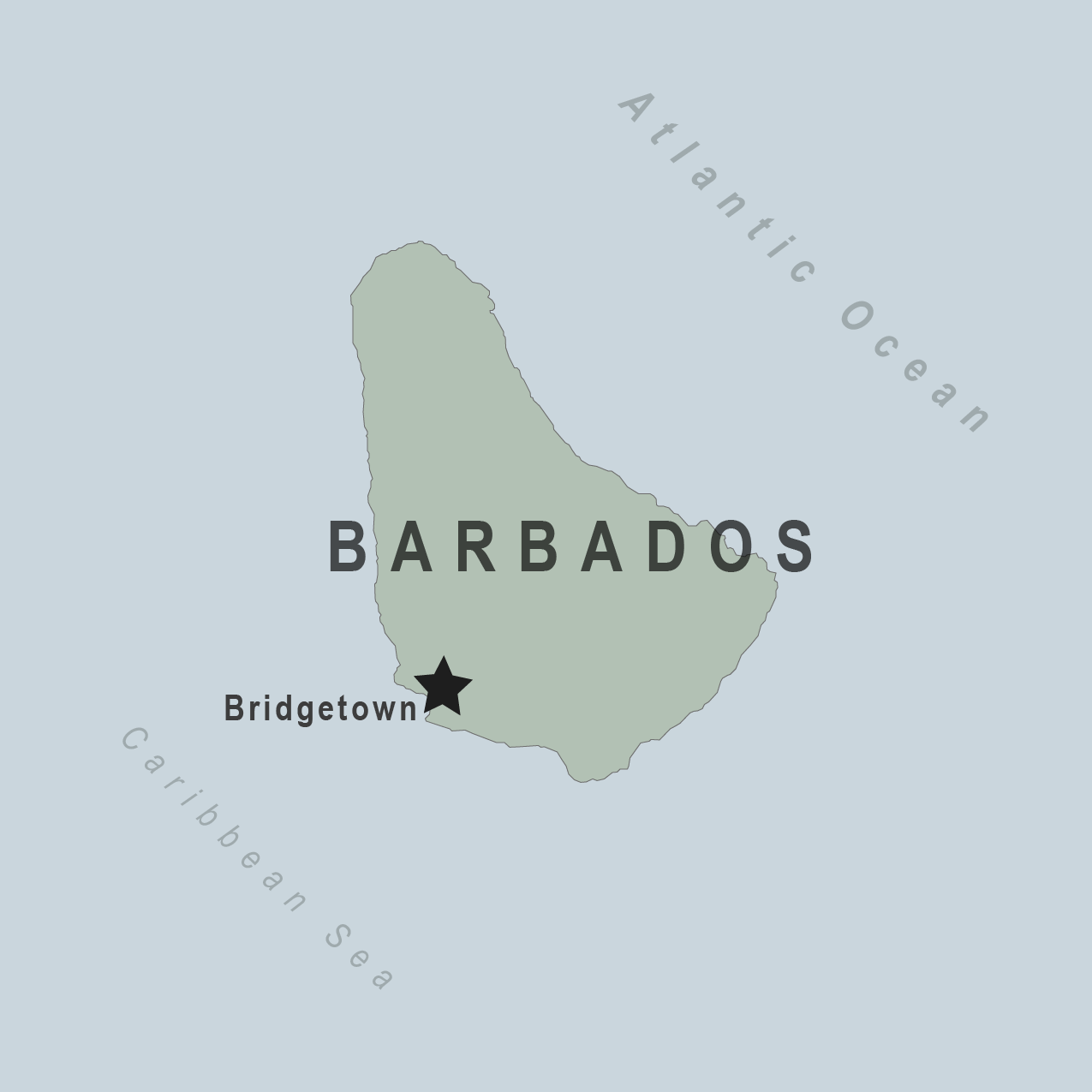 Hide
COVID-19 Travel Information
Level 4: COVID-19 Very High
Hide
Travel Health Notices
Be aware of current health issues in Barbados. Learn how to protect yourself.
Hide
Non-Vaccine-Preventable Diseases
Disease Name
How most people get sick (most common modes of transmission)
Advice
Clinical Guidance

Avoid bug bites

African Tick-Bite Fever

Although the disease is not confirmed in Barbados, the vector is present and surrounding destinations have the disease.
Increased risk:

contact with domestic livestock
traveling during warmer months when the vector is more active

Dengue

Mosquitoes carrying dengue bite during the day and night, both indoors and outdoors, and often live around buildings
Leading cause of febrile illness among travelers returning from the Caribbean, South America, and South and Southeast Asia

Zika

We do not have accurate information on the current level of risk. There may be delays in detection and reporting of new outbreaks.
Because Zika is a cause of severe birth defects, CDC recommends pregnant women and couples trying to become pregnant within the next 3 months work with their health care providers to carefully consider the risks and possible consequences of travel to areas with risk of Zika.
Hide
Stay Healthy and Safe
Learn actions you can take to stay healthy and safe on your trip. Vaccines cannot protect you from many diseases in Barbados, so your behaviors are important.
Hide
Healthy Travel Packing List
Use the Healthy Travel Packing List for Barbados for a list of health-related items to consider packing for your trip. Talk to your doctor about which items are most important for you.
Why does CDC recommend packing these health-related items?
It's best to be prepared to prevent and treat common illnesses and injuries. Some supplies and medicines may be difficult to find at your destination, may have different names, or may have different ingredients than what you normally use.
If you are not feeling well after your trip, you may need to see a doctor. If you need help finding a travel medicine specialist, see Find a Clinic. Be sure to tell your doctor about your travel, including where you went and what you did on your trip. Also tell your doctor if you were bitten or scratched by an animal while traveling.
For more information on what to do if you are sick after your trip, see Getting Sick after Travel.
Map Disclaimer - The boundaries and names shown and the designations used on maps do not imply the expression of any opinion whatsoever on the part of the Centers for Disease Control and Prevention concerning the legal status of any country, territory, city or area or of its authorities, or concerning the delimitation of its frontiers or boundaries. Approximate border lines for which there may not yet be full agreement are generally marked.
---
Page last reviewed:
December 09, 2020