Clinical Update

Tickborne Illness – A Neglected Infection in Travelers to Sub-Saharan Africa and Other Regions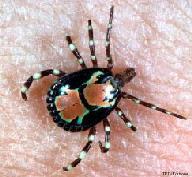 Amblyomma variegatum is a vector of African tick bite fever, an emerging rickettsial disease in popular tourist destinations. (Florida Dept. of Health)
Travelers who are planning safaris in sub-Saharan Africa generally receive the standard pre-travel guidance regarding travel vaccines, malaria prophylaxis, and food and water precautions. Less commonly do they receive counseling on tickborne illnesses and how to avoid them, even though tickborne illnesses are among the most common causes of febrile illnesses seen in travelers returning from safaris in sub-Saharan Africa. Because ticks are widely distributed in tropical and temperate climates, all travelers who are planning a safari or other outdoor activity should be counseled on preventing tick bites and knowing the signs and symptoms of tickborne illnesses common among travelers.
Prevention
No vaccines against tickborne diseases are available in the United States (although a tickborne encephalitis vaccine is available in Europe and Canada), and antibiotics are not recommended for prophylaxis of tickborne illnesses. Counsel travelers to take the following steps to avoid tick bites:
Dress appropriately: wear light-colored clothing, wear long pants and sleeves, tuck in shirts, tuck pants into socks, and wear closed-toe shoes.
Use insect repellents on the skin that contain ≥20% DEET. ("Natural" products, such as citronella, are not effective.)
Use permethrin-treated clothing and gear, or treat gear and clothing with permethrin before departure.
Stay out of tall grass, brush, or heavily wooded areas; walk in the center of hiking trails.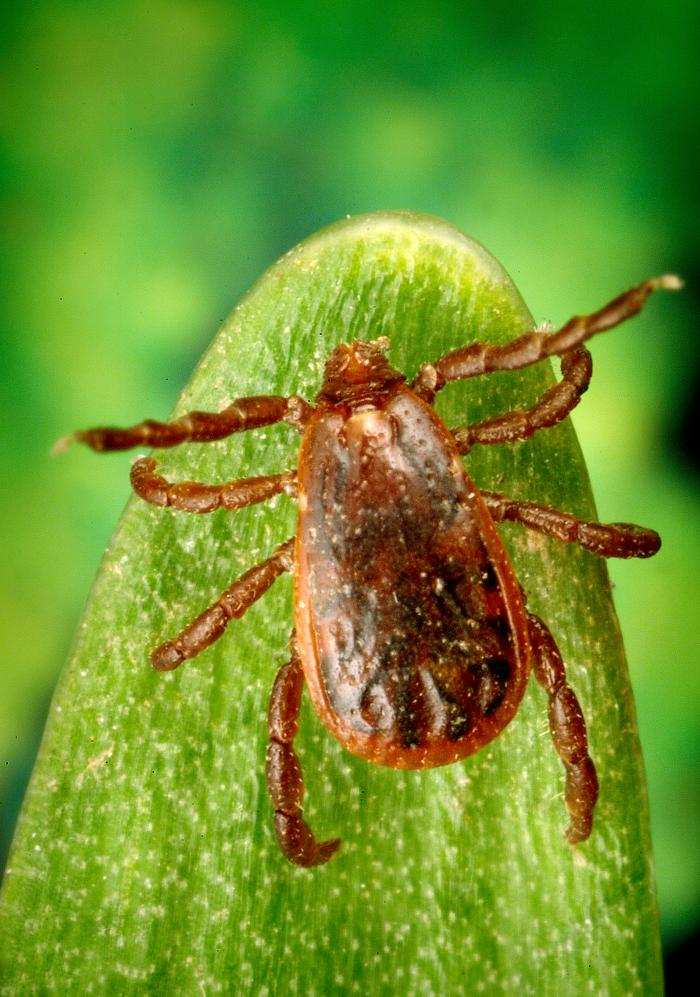 Rhipicephalus sanguineus is the vector of Mediterranean spotted fever, which can be severe and sometimes fatal.
Tickborne diseases can be transmitted in only a few hours, so performing frequent tick checks and correctly removing attached ticks is essential.
Treatment
Travelers should be counseled to be alert for any of the following symptoms:
Fever/chills
Headache
Fatigue
Myalgia or arthralgia
Rash
Travelers who develop these symptoms during or within a few weeks after travel should seek medical care and should inform their provider about their recent travel. Specific treatment will depend on the pathogen, but treatment of rickettsioses usually involves doxycycline in people of all ages.
More Information
Page created:

July 18, 2013

Page last updated:

July 18, 2013

Page last reviewed:

July 18, 2013

Content source: