Studying Abroad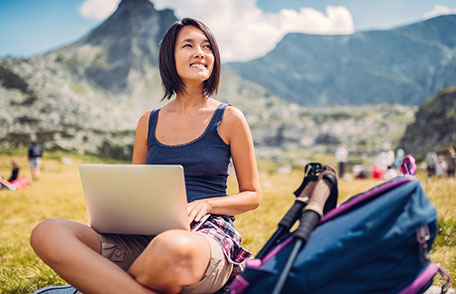 Students may spend a semester or a gap year abroad. If you are planning to study abroad, follow these steps to ensure you stay safe and healthy during your travel.
Before You Go
Check CDC's destination pages for travel health information. Check CDC's webpage for your destination to see what vaccines or medicines you may need and what diseases or health risks are a concern at your destination.
Make sure you are up-to-date on all of your routine vaccines. Routine vaccinations protect you from infectious diseases such as measles that can spread quickly in groups of unvaccinated people. Many diseases prevented by routine vaccination are not common in the United States but are still common in other countries.
Make an appointment with your healthcare provider or a travel health specialist that takes place at least one month before you leave. They can help you get destination-specific vaccines, medicines, and information. Discussing your health concerns, itinerary, and planned activities with your provider allows them to give more specific advice and recommendations.
Take recommended medicines as directed. If your doctor prescribes medicine for you, take the medicine as directed before, during, and after travel. Counterfeit drugs are common in some countries, so only take medicine that you bring from home and make sure to pack enough for the duration of your trip, plus extra in case of travel delays. Learn more about traveling abroad with medicine.
If you identify as LGBTQ+, familiarize yourself with the laws and cultural attitudes in your host country. Look up health care providers in your host country that have experience working with the LGBTQ community. For more information on local laws, visit the U.S. Department of State and U.S. Embassy webpages on your host country.
Plan for the unexpected. It is important to plan for unexpected events as much as possible. Doing so can help you get quality health care or avoid being stranded at a destination. A few steps you can take to plan for unexpected events are to get travel insurance,  learn where to get health care during travel, pack a travel health kit, and enroll in the Department of State's STEP.
Prepare a travel health kit with items you may need, especially those items that may be difficult to find at your destination. Include your prescriptions and over-the-counter medicines in your travel health kit and take enough to last your entire trip, plus extra in case of travel delays. Depending on your destination you may also want to pack a mask, insect repellent, sunscreen (SPF15 or higher), aloe, alcohol-based hand sanitizer, water disinfection tablets, and your health insurance card.
For more information on how to prepare before your trip, visit CDC's Before You Travel webpage.
During Your Trip
Watch for changes in your mental health. Travel and adapting to a new culture and lifestyle in another country can be stressful and bring on new mental health issues or make existing ones worse if not treated.
Follow security and safety guidelines. When you are in your host country, follow local laws and your educational institution's study abroad code of conduct to stay safe during your trip. Check out these additional tips to stay safe during your travel:
Carry a photocopy of your passport and entry stamp but leave your actual passport in a safe or other secure place.
Carry contact information for the nearest US embassy or consulate with you.
Do not wear expensive clothing or jewelry to avoid risk of theft or loss.
Do not travel alone at night. Avoid dark alleys. Travel with a companion, if possible.
Use a reputable travel guide or tourism company if you plan any adventure travel such as surfing.
Do not misuse alcohol or other drugs to avoid health consequences and being a target for crime.
Use condoms during vaginal, oral, or anal sex to reduce your risk of sexually transmitted infections.
Choose safe transportation. Always wear a seat belt, and children should ride in car seats. Motor vehicle crashes are the leading cause of death among healthy travelers. Be alert when crossing the street, especially in countries where people drive on the left side of the road. Find out other steps you can take to stay safe on the roads.
Choose safe food and drink. Contaminated food or drinks can cause travelers' diarrhea and other diseases and disrupt your travel. Travelers to low or middle income destinations are especially at risk. Generally, foods served hot are usually safe to eat as well as dry and packaged foods. Bottled, canned, and hot drinks are usually safe to drink. Learn more about how to choose safer food and drinks to prevent getting sick.
If you feel sick or get injured during your trip, seek health care immediately. For more information, visit Getting Health Care During Travel.
After Travel

If you traveled and feel sick, particularly if you have a fever, talk to a healthcare provider and tell them about your travel.
If you need medical care abroad, see Getting Health Care During Travel.
Even if you aren't sick and spent 6 months or more abroad you may want to consider seeing a doctor for a check-up after you return. A medical visit after travel is particularly recommended for long-term travelers.
More Information
---
Page last reviewed:
February 09, 2022